I have to say that I genuinely love holidays. I just think its fun to celebrate each one in its own way. And I particularly like sending photo cards for the holidays that we, as adults don't normally think to send cards. Everybody sends Christmas cards, but hardly anybody sends Valentine's Day cards past high school. (Anyone remember candy grams?) My sisters and I sent out Halloween cards one year- we dressed up as three
bitches
 witches- we had a good time doing it.
So, when Bub and I moved into our house, I decided we'd forever more send out Valentine's Day cards. It's a special holiday to us because it is our first-date anniversary. We had just moved into our house and we were so excited and we even managed to get our dog, Rider, to pose too. (I say "our" but, he's Bub's dog and he has been around longer than me. I have heard Bub refer to him as Baby Bub's brother- but, the jury is still out on that!)
And then the following year, Bub and I opted out of the Valentine focus and decided Rider would be the sole focus. He did really well as my model and muse posing for 2012's picture. It could have had something to do with the bag of treats I was using to get him to do what I wanted or it could have been his natural talent or a combination of both talent and being a treat loving dog!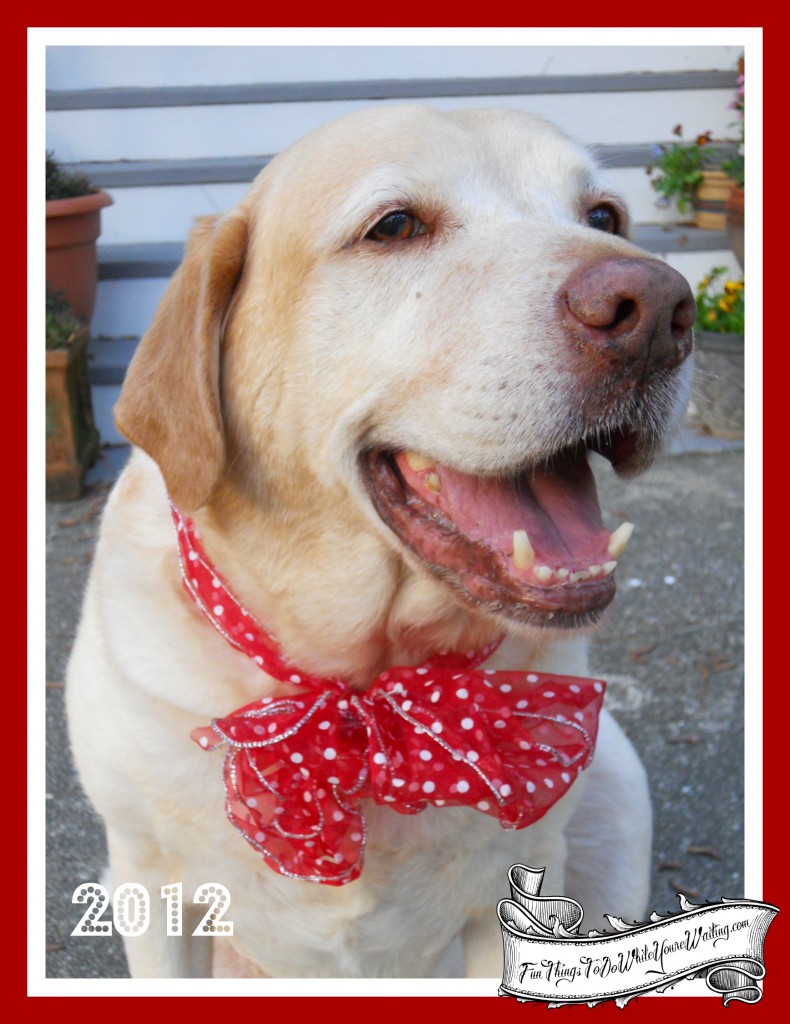 And then this year we had a fresh addition to our tradition. The first round of photos were kinda awkward in that Baby Bub is not exactly old enough to take direction and the box of Russell Stover chocolates I bought was just about as big as him.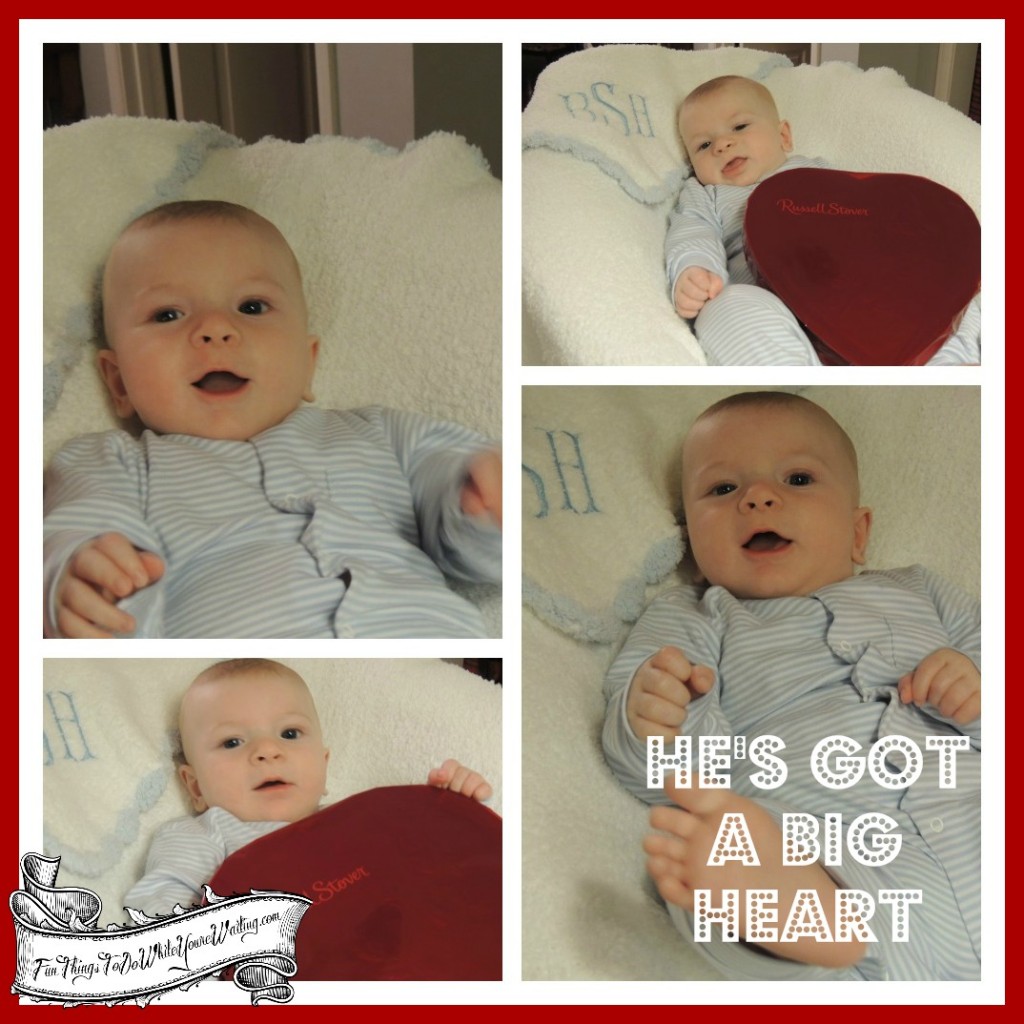 And then Bub put his sad face on and reminded me that Rider had been in all our Valentines to date and he's getting old and won't be around forever… So, fine- we added Rider in the next photo shoot. Trying to get a 3 1/2 month old and a 12 year old deaf dog to pose cohesively almost took an act of Congress…
But, we got it! And it was just right! So, to everybody everywhere- Happy Valentine's Day!!! xoxoxo