**Admin Note**
For our second guest post, we asked Coralie's friend Sarah from Macon A Mess to share one of her favorite features from Life After I Dew called, "So What Wednesdays." If you are technically inclined, the feature is part of a linking party that enables people from all over the blogosphere to get together and share their "So What Ifs…" with each other. Head over to share yours! Or, leave your own in the comments!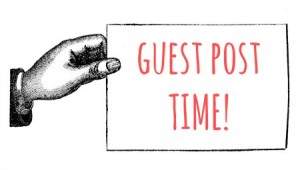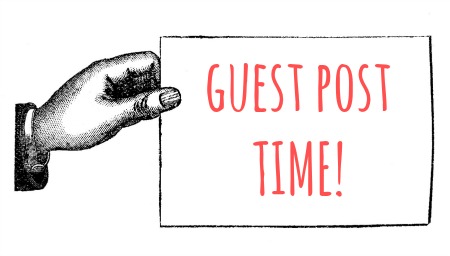 Hey guys! Sarah here from Macon A Mess!  This week I wanted to come by and give you readers something fun to do!  Stop by Shannon's blog at Life After I Dew and link up!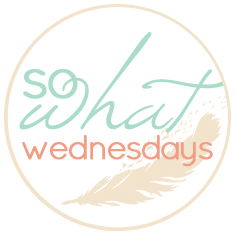 This week I'm saying, "So What…
if Easter candy keeps making it into my work lunch bag daily…

if I am pretty sure I gained weight AGAIN for the 4th week in a row.  I have now successfully gained back each and every pound I lost on weight watchers.  AWESOME.  (I mean that in the most sarcastic way possible).
if my nephew is Houdini and at 21 months old that joker can hop a crib lowered to the lowest level!  So glad we made it through that stage without having to deal with that!  Here is the action live if you want to see!
if John and I have a trip to the beach planned in one week without the kid!  Not that I'm excited.
if my kid heard me THINK about having another baby then decided to stay up whining until 11:30 just to show me that that was a terrible idea.
if my Pinterest serves as a virtual buffet when I am hungry at work and don't want to eat lunch yet!  No really, go look at my food board.  No wonder I can gain weight like a champ.
if I fully intend on cleaning out my whole closet and selling it all on my blog just so I can buy all new stuff.  Seriously, my closet looks like a really expensive episode of Hoarders…"
So that's it from me!  Hope you guys will come link up and find some new readers with So What Wednesday!