Courtney Barnett Taylor and I go waaaaaay back- she and I went to preschool together and if we wanna get technical, our fathers grew up together too and I would even guess that our grandparents grew up together and maybe even our great-grandparents as well. I do not ever remember not knowing Courtney. She married another old friend of mine and they have a beautiful baby girl about 3 months or so younger than Baby Bub.
Courtney is ridiculously intelligent and quite funny to boot. I was very pleased when she agreed to do a guest post for us and excited to see what topic she would choose. I was not disappointed! She is sharing her top ten (who doesn't love a top ten list?) beauty favorites- I'll be adding some of these to my list! -Coralie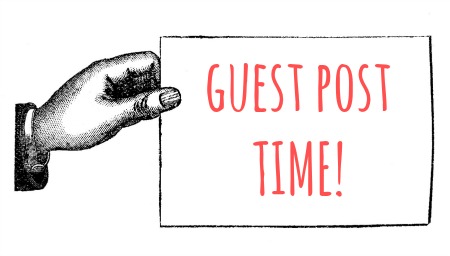 Thanks to Coralie for asking me to guest post! I am a blog-a-holic and tried to blog myself at one point but couldn't keep it up. See, I am a beauty product JUNKIE, not so much makeup per se, but all the creams and hair stuff and lip balms and on and on. (For any male readers, I apologize. You can probably stop reading here). I tried to blog about this but realized that since I wasn't getting free samples like all the beauty bloggers I followed that it wasn't going to work out for my bank account trying to test as much as they did. Despite that, the state of things under my sink is pretty crazy. I have a whole box of nail polish, one plastic container of hair products (with spill-over onto the countertop), a drawer FULL of makeup, and THREE large makeup bags full of samples and things that I have yet to open. I checked this morning, and I have 4 different types of shampoo in my shower. Yeah. And I just joined Birchbox, so I'm not really helping with my hoarding tendencies there. I do manage to have a few favs in all that clutter though, so I thought I would share my top 10 of the moment. I'll preface this with I don't really care about being all natural and organic AND at times I don't really care about the cost. So if you are looking for the organic stuff, I am probably not your girl. So. Here they are, in no particular order
1. Philosophy Purity face wash ($22 for 8 oz) and Hope in Jar moisturizer ($40 for 2 oz)
So this is two things, but they are the same brand so get lumped together! The cleanser is gentle, removes makeup well, and works with my skin when it is dry (winter) or oily (summer). The moisturizer isn't cheap, but a dab goes a long way (seriously my last jar must have lasted a year). It's super light but moisturizes well and has lots of antioxidants to help keep wrinkles at bay. I'm 32 this summer, you can never start treating the wrinkles too early, IMO.
2. Laura Mercier Flawless Skin Face Polish ($30 for 3 oz)
A little goes a long way here too. You don't have to use this every day, but the days you do your skin will feel awesome and smooth as a baby. Laura Mercier can really do no wrong in my book.
3. Neutrogena Clear Face Sunscreen ($12)
I don't think I have to go through the whole story on why sunscreen is super important, especially on your face, right? Right. Neutrogena protects against both UVA and UVB rays. I've only tried this a few times this summer but so far, so good. I did not break out like I have with thicker sunscreens, and it didn't sting my eyes. Winner! (Side bar–while I typically like Neutrogena I am NOT impressed with their Ultra-sheer dry touch sunblock. It feels good on the skin but it gets on EVERYTHING you sit on and touch. I spent half an hour the other day cleaning my leather couch where I sat down for 5 min. It also got all over my car seats. Not cool.)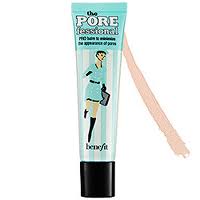 4. Benefit the POREfessional Pore minimizer
($30 for 0.75 oz)
Don't let the price for a little tube scare you off. This stuff is AMAZE. I put it on under my BB cream (get to that in a second) in my T-zone area and it makes my skin look awesome. Just try it. It's great.
5. Garnier BB Cream (either regular or oily skin versions) ($12)
I'm fully on board with the BB cream mania. I love this stuff. Sunscreen, tinted moisturizer, skin smoother, tone corrector all in one. Garnier is the only brand I've tried, but I highly encourage you to give these creams a shot. I never, ever use foundation anymore. And this is where I think drugstore is just as good as the higher-end brands.
6. OPI nail polish. Any shade (~$9 a bottle)
OPI is the best nail polish, in my opinion. Holds up well over a week of wear and doesn't chip as much as other brands.
7.PSST Dry Shampoo ($6)
The whole dry shampoo thing was a game changer for me. I no longer have to wash my hair every day. This stuff is the best of the drugstore brands that I have tried (step away from the Tresemme, trust me), and it's also the cheapest. I like Oscar Blandi from Sephora as well. They have a powder version that you can throw in your purse for touch-ups and travel. I don't recommend spray dry shampoo in travel size. The nozzle always gets clogged.
8. Urban Decay Naked eye shadow palette ($50)
This has every color I will ever need. Ever. And the shadows go on smoothly and stay put all day. Don't want to drop the $50? Test the waters with the "Naked Basics" palette ($27). I bought it as well to throw in my purse or travel bag when I don't want to tote the big palette around.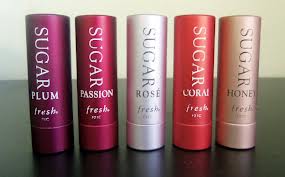 9. Fresh Sugar Lip Treatment
($15 per tube)
I love all the colors, and the balms are super hydrating. My current fav is their coral shade!
10. John Frieda Frizz Ease Smooth Start Repairing Shampoo and Conditioner ($6 each)
I live in Texas. It's humid 360 days of the year. This stuff helps mitigate my hair situation and saves me time on styling. It leaves my hair smooth, is safe for color-treated hair, and helps repair breakage and damage. And best of all, it's cheap!
So. There ya go! You can get most all of these at Ulta, Target, and Sephora. Often times they have sample sizes so if you want to test before committing to some of the more pricey items you can! Maybe you'll find something that you love as well.