Bub has a group of friends he has been friends with since high school- there are 7 of them counting Bub. And then along the way, they picked up a couple more in college and such. So, there is a group of about 10-12 guys and all their wives (plus a wife's BFF here and there) that I have come to know and love since I met and married Bub.
This is how Jeanie and I became friends. She is married to Mike Vann, one of the original 7. Jeanie and I met and hit if off quick. She is my kind of gal. I really enjoy her company. She has been a supporter of FTTDWYW since the very beginning so it was a no-brainer to get her to do a guest post! And boy, you are going to really like what she cooked up!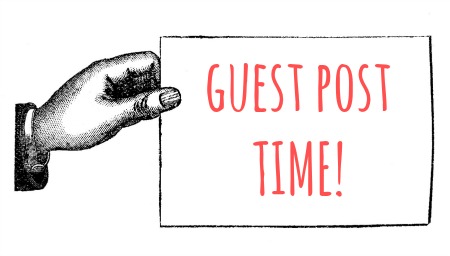 Hey there everyone! First I want to thank Coralie Scott for asking me to guest post. Second, this is my first time to do anything like this and write about it so hang in there with me. If it starts getting a little boring then grab a drink then read it. A good drink always makes everything sound better! Anyway, when I was first told about these black bean brownies I was super grossed out. I never thought that I would cave and give them a try much less experiment, not once but twice, until I mastered them. The final test was serving them to my family and getting a rave review on them before I even told them what they really were. Now it will probably be the only way that I will make brownies from now on. When you make a lifestyle change and you find something that is this delicious and can fit in the healthy category then you hold on to it! Tight!
So here is how you do it. I wanted to show y'all how easy this was to make so I used my three year old son to assist me. Other than the can opener and the food processor, he did the rest by himself (with assistance from me to minimize the spills, of course).  First you start with these ingredients. I suggest shelling out the extra 50 cents for the good brownie mix. It makes the world of difference!  Everything else I used was generic brand. Also, the coffee and cinnamon are totally optional.
Preheat your oven according to the intsructions on the box and spray your pan with nonstick cooking spray. Then you open and rinse the black beans really well then place them back in the can and then fill the can the rest of the way with water.
Put beans, water, coffee, and cinnamon in a blender or food processor and blend until very smooth.
In a large bowl, mix together the pureed beans and dry brownie mix and then pour into your pan. I used an 8×8 inch pan. This made the brownies thicker and more moist. Follow the cooking time as suggested on the box for this size. 
Make sure you give it a taste test, I know we all do when baking such goodies. James gave this a thumbs up!
After baking let them cool and cut to any size you wish! I had to do mine in smaller pieces and wrap them individually for portion control around our house. 
Here is the full recipe.
Awesome Skinny Black Bean Brownies
Ingredients
1 can (15 ounces) black beans
1 box (around 20 ounces) chocolate brownie mix
1 tablespoon of instant coffee (optional)
1/2 teaspoon of cinnamon (optional)
Instructions
Preheat oven according to directions on the brownie mix. Spray pan with nonstick spray.
Open can of black beans, drain and rinse well.
Place beans back in pan and then fill the can with water.
Put beans, coffee, and cinnamon in blender or food processor and blend well until really smooth.
In a large bowl, mix the pureed beans and dry brownie mix together.
Spread mix into your pan and stick in the oven for the time suggested on the brownie box.
When they are done, pull them out and cut to desired size when cool.
That's it! It's that easy! Enjoy! I know we all did!