I just keep chugging along with these Throw Back Thursdays. It started with part one- Darlington, which was so much fun, it led me to part two- Millsaps. Now, I am onto Jackson, life after Millsaps. Although I lived in Jackson for 8 years, I count it as two chapters in my life. The first being my Millsaps years and the second being the years after Millsaps (intuitive- right?).
So, let's get this party started!
Really, the pictures I picked for this 3rd installment, are so random and completely all over the place! Like this one, taken in the Patton House. Stephanie Webster Kirkpatrick, Bridgette Peters and Rachel Madjlesi- oh, to have a lunch date with these three again- would be great!
This picture has always been one of my favs- Gar Hatcher and Samanatha McKinnis Moore- it was taken just one afternoon at our apartment on Morningside. Their faces are just priceless!
This is Billy Creason demonstrating proper Jagermeister machine technique! No picture of these years of my Jackson life would be complete without a Jager machine pic- if you'll notice the Jager is layered on top of the Red Bull… that was very important back then.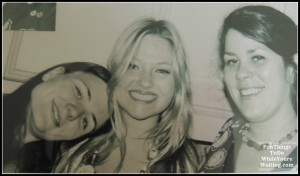 Not only was 'Lyssa Montang one of my best friends, she taught me how to truly wait tables. She is a fabulous bartender and if you are ever in Jackson, do yourself a favor and go see her at Bravo's. I miss you Ms. Thang!
And Pattie Dotson- she's my future out law- and Lordamercy! one of my favorite people!
This was at the String Cheese Incident concert at the Fox in Atlanta. It was my 25th birthday- This crew right here was a mess! Lori Leech, 'Lyssa Montang, TJ Nixon-Payne, Janna Leech Burnam & myself- it was such a good time.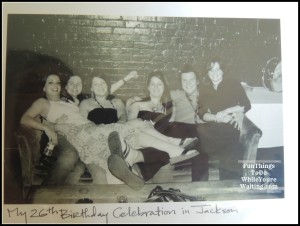 And my 26th birthday- Gennie Terrell, 'Lyssa Montang, Stephanie Webster Kirkpatrick, me, TJ Nixon-Payne and Lori Leech. You ever look back at pictures and just know there are about 100 stories there? Well, this is def one of those photos- there are about 100 stories right under the surface of this one!
I love me some Seth Libbey- and I have always thought this picture sums up our relationship perfectly.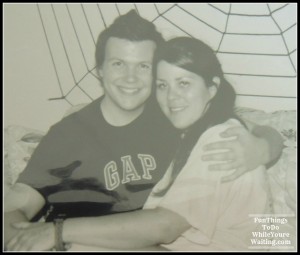 I love TJ very much. He's one of Baby Bub's Godfathers. He's just a good human- if you ever meet anybody like him, you need to grab hold with both hands and never let go!
If you haven't been inspired yet to go back and look at old photos yet, I hope this third stroll down memory lane gets you moving in that direction! It  has certainly been fun going through my old photo books. And ahem, Leigh- when y'all stuff gets delivered, I would love to see some of yours from Chicago at least!