Menu planning can be drudgingly monotonous. And then 5 o'clock rolls around and I have no clue as to what is for dinner. And it can be kind of stressful- even when it is just Baby Bub and I at night. It is very rare that a sandwich sounds good for dinner. Maybe if that sandwich is accompanied with some soup or chili or whatnot but never just a sandwich- for dinner.
Or I find a good looking recipe, even go so far as making sure I have everything and then 5 o'clock rolls around and I don't feel like cooking. Oh! the woes of my domestic life! I know! Today was one of these plans. I have big plans for the butternut squash I got at the farmer's market last week. But- I didn't want to bring them to life today.
So. Moma asked what kind of meat I have. Ground Beef. and then she asked if I had any sweet potatoes. Yes. We kind of closed the gap from there. Taco Stuffed Sweet Potato. yum!
It is kinda reminiscent of the South Western Shepherd's Pie– but, less prep and less time. Other than baking the sweet potatoes, it was very fast and all together an easy dish.
Taco Stuffed Sweet Potato
4-5 servings
Ingredients
4-5 Sweet Potatoes
1 lbs ground meat
Taco Seasoning
Salsa (I used Newman's Own Pineapple Salsa.)
Sour Cream
Grated Cheese, optional
Instructions
Bake sweet potatoes on 400 F for 45-60 min, until able to squeeze
brown ground meat and drain
add meat plus taco seasoning and 1/2-3/4 cup water and bring to a boil, more of a fast simmer
Add meat to sweet potato and top with salsa, sour cream and cheese to taste
So, if you find yourself needing a quick, simple, perhaps weeknight dinner option- Taco Stuffed Sweet Potato is a contender! Enjoy!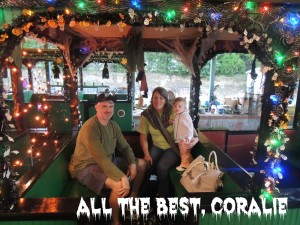 Linked at the following…
http://www.simplysweethome.com/