As a little girl I sincerely thought that "centerpiece" was synonymous with "fresh flower arrangement." I had no clue that a centerpiece could be anything. My paternal grandmother was the only one in my close family that did much entertaining and around lunch of the day of the party the florist would show up with a flower arrangement and there you had it.
I have waxed and waned with fresh flowers. On one hand, they are expensive considering they fade quick. On the other hand, they sure are pretty and usually smell great- even if they only last a week to ten days (if you're lucky).
However, I wanted something that would last for several weeks through Thanksgiving until Christmas. A constant flow of fresh cut flower arrangements, at this point in my life, is out of the question. Really, I did not want to spend much money at all.
So. I got crafty. I assessed what I had on hand that was in line for the season. And guess what!? I have a ton of (free!) pine cones. And pine cones are certainly indicative of not only Thanksgiving but Christmas as well. Score. I had a plain, glass vase that would be great for pine cones. But, I wanted to take it up a notch- so, I thought I would spray paint them a brass color.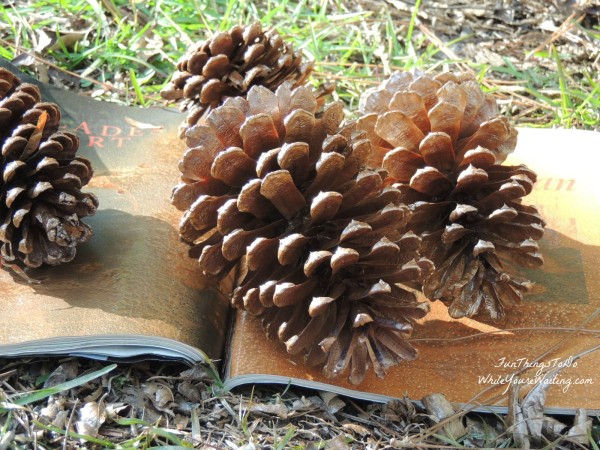 I wish this picture showed how pretty these pine cones were in the sun- they were so shiny. The spray paint really did take them up a notch.
I let them dry for several hours outside, brought them in and they looked pretty good in the vase but, it needed a little something more. I decided what they needed was some apples with cloves in them. Yep. That is exactly what they needed.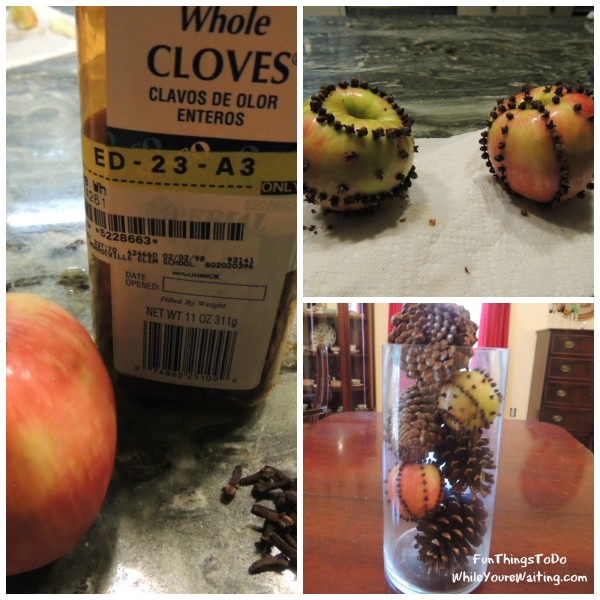 My mom has always done cloves in oranges or apples during the holidays. So, the smell of cloves reminds me of the holidays anyway. Apples or oranges with cloves are relatively easy and cheap to do. In my case, Moma had given me her clove stash and I had apples on hand- so- there you go your honor. A word to the wise, you may have to do one orange or one apple in a sitting because pushing the cloves through the peel can be taxing on your thumb.
So, after I got the pinecones painted and the cloves in some apples and stacked in my vase- I was so pleased. It is a simple, understated centerpiece and directly in line with my sentiments this year!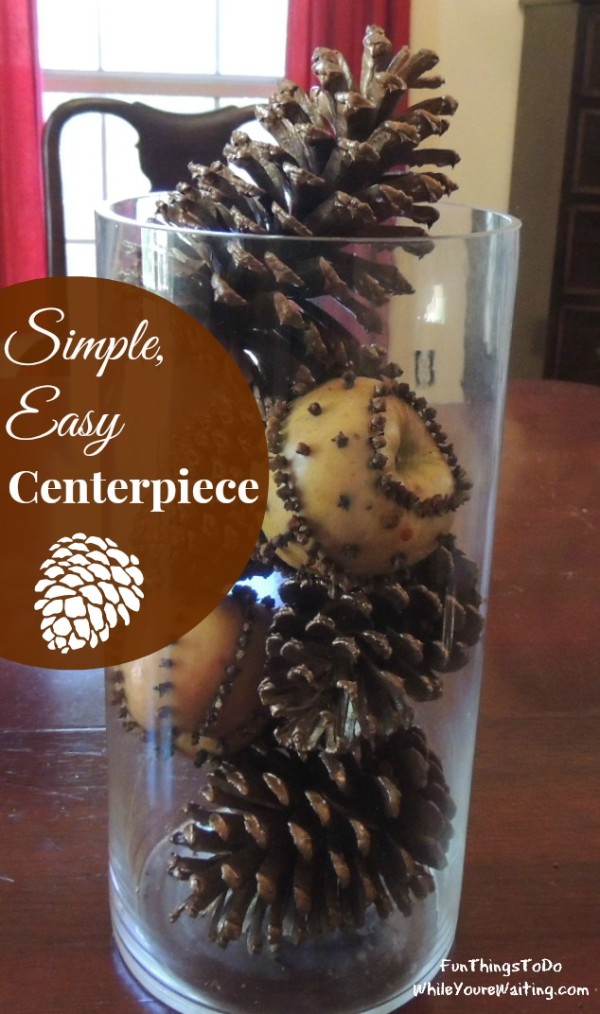 I hope this inspires you to use the resources you have on hand to create some holiday warmth in your home.