Y'all. Bub, Baby Bub and I are home fresh from vacation. Who takes vacation in January? Well, we do. And we really had a wonderful trip. Did we go to Disney? No. Did we go to New Orleans? Nope. Did we do a little Southern tour of Alabama and Georgia? Yes. Yes, we did! And it was awesome! We did not go anywhere that we have not been before and yet, I might wager that this was the best vacation in a couple years!
Our first destination was Auburn, Alabama for one of my old roommates wedding. It was so nice to be back in Auburn- if only for a sliver of time! Dana Smildsin Grimes made a lovely bride complete with her Chucks!
Not only did Dana and I live together but we worked together too. So, it was really fun getting to see my Niffer's family. I miss those folks. Just the little snippet of time that we got to share was incredibly heart warming.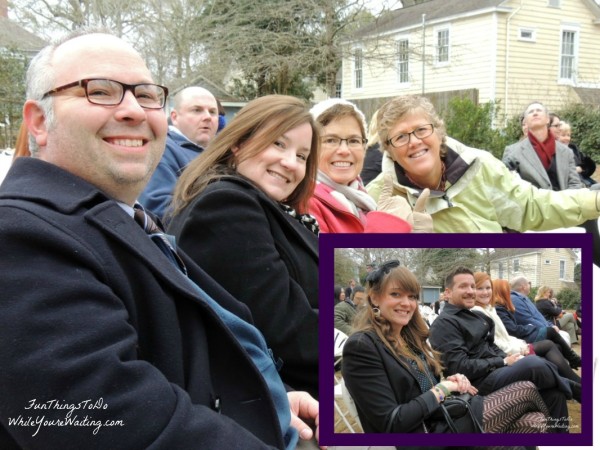 We left Auburn and headed to Birmingham to see some of our dear friends there. It was really nice to see them there because usually we see them here and again to be in the city where Bub and I dated was nice.
From Birmingham we went to Atlanta to see more dear friends. (Are y'all catching our theme?) TJ and I have been friends for over a decade and he is one of my loves. His husband, Topher, is a wonderful human that I just love too. So, you can imagine that our time in Atlanta was awesome.
And get this! Guess who else I got to actually hang out with in the ATL!?!! Yep, Leigh!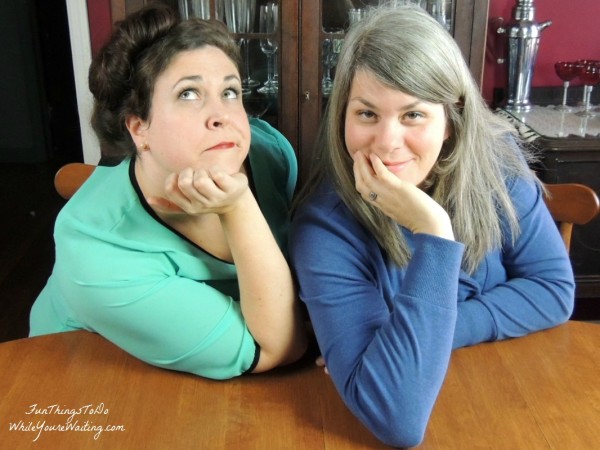 And. We took a bunch of new photos to update a few things on the blog. You can expect to see those changes in the next week or so. But, it was actually really nice to be in the same room with Leigh. We met her and her mom at Chateau Elan about 45 miles north of the city on the coldest day- ever! It was so cold that the fountain was frozen!
Considering that we live on the Alabama Gulf Coast- even a partially frozen fountain equates cold! While we were there, we took a self-guided tour and enjoyed a flight of wine. We all agreed, we enjoyed it. Leigh spent the night with us and we took her to the airport the next day. Of course our visit was too short but, I am glad we got the time we did.
The next couple days consisted of this wonderful card game, Cards Against Humanity, Baby Bub being obsessed with TJ's singing Justin Bieber beaver and really just hanging out with a range of good friends.

The owners of the restaurant where Bub and I work came to town and enjoyed a night of Cards Against Humanity with us and some other really great friends (there's that theme again). We also went to see Topher's play, The Only Light in Reno. (If you are in the Atlanta area, go see it- it is really good- it's running through the end of January.)
While we were in town, Bub and I also attended AdvoCare's Regional Success School. It was a great day. Andy Andrews spoke and coincidentally, I am reading The Traveler's Gift by him. It was so amazing to see him speak. He was all over the place but his message rang clear as a bell.
And then the day came when we had to come home. It was such a great trip but, all good things must come to an end. It was good to get back home and begin to get back into our routine. What do you have planned for your next vacation? Anybody else vacay in January?