I have a cabbage soup recipe that is nothing truly spectacular. Generally, I make it about once a year. It makes enough to feed Pharaoh and his entire army- which is way more than I can eat before I get burned out on it because oh yeah, Bub won't touch it.
So, this year when the temperatures started dropping and I started thinking about cabbage soup I decided I would go on a new recipe hunt. And man! I found one that is so far superior to my old recipe that I am excited to share with you. If you follow us on Facebook, you got a sneak peak of it this past weekend.
This recipe caught my eye because it only uses half a head of cabbage. But, what I ended up with was something so wonderful- so wonderful that even Bub said it was good! Score! And what sealed this deal was that all the prep work and the cooking was done in less than an hour!
So, dice a cup each of celery, onion, carrots as well as a green bell pepper and sauté it all in about 2 tablespoons of olive oil and just as they are getting tender throw in 2-3 minced cloves of garlic.
While all that is sautéing, chop your half of a head of cabbage.
Next, add 4 cups of chicken broth (you could use vegetable broth if you are wanting to make a vegetarian soup) to the sautéing vegetables as well as a can of basil, oregano, garlic diced tomatoes and bring to a boil and then let simmer until cabbage is tender. Then add a teaspoon of oregano and a teaspoon of basil and salt and pepper to taste.
This cabbage soup turned out so yummy! Because of the predominance of the Italian seasonings it just hit me that there was no rule saying that I could not add meat to it! I cut up some baked chicken and added it and oh my! It was just wonderful! It was by far the best cabbage soup- ever!
Cabbage Soup
Ingredients
1/2 head of cabbage, chopped
1 cup of celery, diced
1 cup onion, diced
1 cup of carrots, diced
1 green bell pepper, diced
2-3 cloves of garlic
4 cup of chicken broth (or vegetable broth)
14 oz can of basil, oregano, garlic diced tomatoes
1 teaspoon of basil
1 teaspoon of oregano
salt and pepper to taste
2-3 cooked chicken breast, cooked (optional)
Instructions
Saute celery, onion, carrots and green bell pepper in 2 tables spoons of olive oil over medium heat until slightly tender.
Stir in garlic and pour in chicken broth.
Stir in tomatoes and cabbage.
Bring to a boil and reduce to a simmer and let cook until the cabbage is tender.
Stir in basil and oregano and salt and pepper.
(I added chicken to each serving individually)
Does any one else have a new recipe that totally reinvents an old favorite? We'd like to hear about it!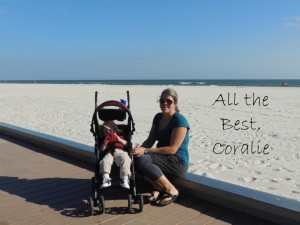 can be found at the following Linky Parties
http://sweethaute.blogspot.ca/2014/02/thursday-sweet-haute-share-link-party_19.html