I am so excited to share with y'all another great guest post today. Our friend, Holly brings us another great, thoughtful post about a fantastic social/media experience that she and her family were chosen in which to participate. You may remember Holly from her amazing post earlier this year. Again, I am going to shamelessly plug her beautiful Bed & Breakfast: The Claremont House in Rome, GA.  You should follow The Claremont House on Facebook to see all of the splendid things Holly and her family are doing throughout the seasons– including some of the prettiest breakfast plates I've ever seen! So, please enjoy this special guest post, yo! –LV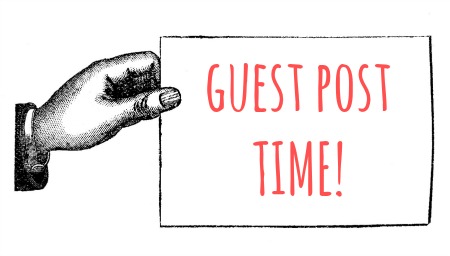 As an innkeeper I am used to taking care of my guests needs. I recommend great places to eat and shop. I tell folks all about our beautiful hiking trails and lovely rivers that are perfect for a relaxing paddle trip. But I don't always get to enjoy all of the wonderful places that I am sending my guests to visit. Like most people I have my day-to-day routines that require attention and prove distracting. When I think, "I need a getaway," I don't always consider the fantastic tourist spots that are in my own backyard.  Lucky for me I hosted a very special guest at the turn of the new year that forced me to be a tourist in my own town. It was delightful and exhilarating and just the right amount of inspiring. Cats wearing hats are always a good photo moment! Who was this special guest?
The Red Chair, who hails from Cape Cod. This well-traveled character made it big on Facebook when Beth Colt posted a picture of the Red Chair on a Frozen Pond. The striking visual image inspired other photographers across the region. One innkeepers idea for a fabulous picture has turned into a social media phenomenon. In June of 2013 The Red Chair began a journey across the United States. It has been passed from innkeeper to innkeeper with only about four days to get to know each stop. Follow the fun here!
This has taken a great deal of coordination and commitment, but it is worth it. I was fortunate to have family members excited about helping with photographing the Red Chair. I love an opportunity to be creative, but collaborating makes projects even better. Visiting Berry College on my father's birthday was a delightful treat. As an alumni of the school my father is always excited about visiting the campus, so he graciously helped stage photographs that are simply breathtaking.
Standing atop Myrtle Hill Cemetery photographing the chair in the freezing wind was greatly improved by having my husband as a partner. The fine drizzle as my sisters and I visited the Capitoline Wolf and Labyrinth was barely noticeable. And my late night photography sessions were greatly improved by the companionship of my daughter. Experiencing the beauty of Rome, Georgia was truly a treat and a great way to begin 2014.
Meeting other innkeepers and sharing in the wider community is also very humbling. Over 500 innkeepers volunteered to host the Red Chair, but only 100 were selected for this inaugural journey. It's funny how a simple Red Chair can grow to be so much more. My brother-in-law was amazed when I explained that the Red Chair had actually traveled from Cape Cod. He thought we were all just taking pictures of any old red chair. I explained that we were in fact passing on the same Red Chair. The Red Chair has traveled on and is making it's way west as we speak.  This summer it will arrive in California. And I hope that my dear friend Leigh can catch up with it and know that this humble Red Chair has traveled all the way from Cape Cod, via Georgia to see her.
It brings the well wishes and good times from innkeepers across our fair country. It also reminds all of us to relax and enjoy our surroundings. Or to be creative and experience our surroundings! Beauty can be found all around us as long as we sit a spell and soak it in.