So, menu planning was one of my goals for the year and so far so good. I will expand on that in another month or so but, it has made not only grocery shopping but cooking so much easier! It has also caused me to think about what we like to eat and to pull some recipes that we wore out and have not had in a while back into rotation. Sweet potato cubes is a prime example of this.
Bub, Baby Bub and I all love sweet potatoes. Lately we have been eating them baked because it is just so easy to bake 4 or 5 and eat on them for several days. Bub is much quicker to getting burnt out on a dish than me and I just absolutely do not want to wear him out on baked sweet potatoes so I have to mix it up!
In our dating days and the initial year or so of our marriage we primarily ate sweet potatoes in this baked, cubed fashion. They really are so good and relatively easy to make. So, I put them on the menu for this week.
This is it, peel the sweet potatoes and cube them. My cubes are anything but uniform and it doesn't matter a bit.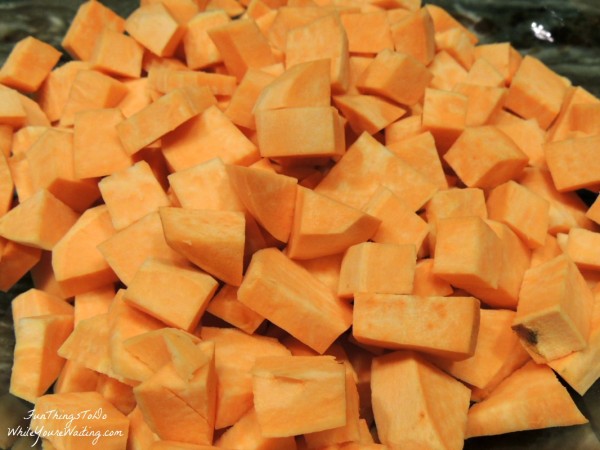 When I first started making these cubes, I only tossed them with about a tablespoon or two of brown sugar and maybe a teaspoon or two of cinnamon. I just could not imagine eating sweet potatoes without sugar! But, then. My taste buds acclimated to the fact that sweet potatoes do not have to have sugar to be tasty! And again there came a day where I could appreciate a savory seasoned sweet potato– it was like a whole new world opened!
So, I decided to do both with this resurfacing of sweet potato cubes on our menu. I tossed these cubes in both cinnamon and Tony Chachere's Cajun seasoning aka sweet and spicy.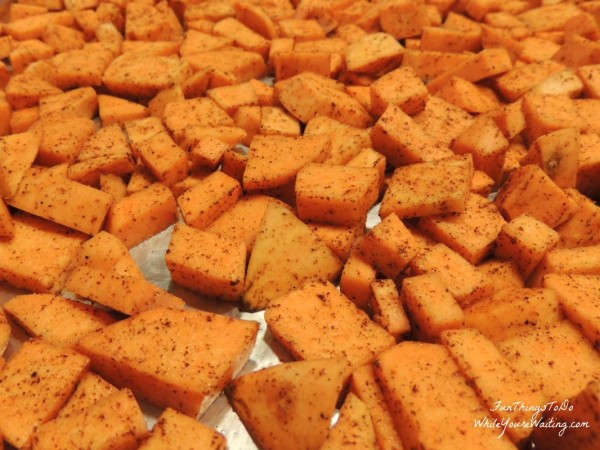 So, let me recap. First, peel and dice three or four sweet potatoes. Next toss them in about a tablespoon of cinnamon and a tablespoon of Tony's. If sweet and spicy is not your bag, leave one or the other out. But, you toss them until the potatoes start to  become slick. Next spray a tin foil lined cookie sheet with Pam and spread your cubes on it. Cook on 375 F for about 25 minutes, take them out of the oven and stir/flip them. Return them to the oven for another 20-25 minutes.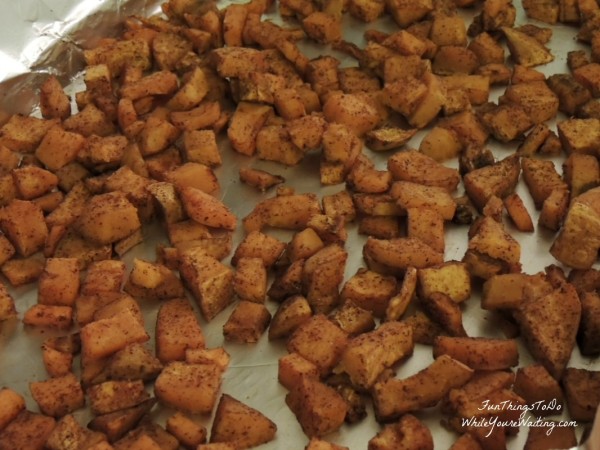 And oh my. They really are tasty! Bub and I both agreed that it had been too long since we had sweet potatoes this way!
Sweet and Spicey Sweet Potato Cubes
Ingredients
3-4 Medium to Large Sweet Potatoes
3 Tbsp cinnamon
2-3 Tbsp Tony Chachere's
Instructions
Peel and cube sweet potatoes.
Toss in cubes in cinnamon and Tony's
Spread on a cookie sheet sprayed with Pam.
Cook on 375 F for 25 minutes, stir/flip the cubes and cook for 20-25 minutes more.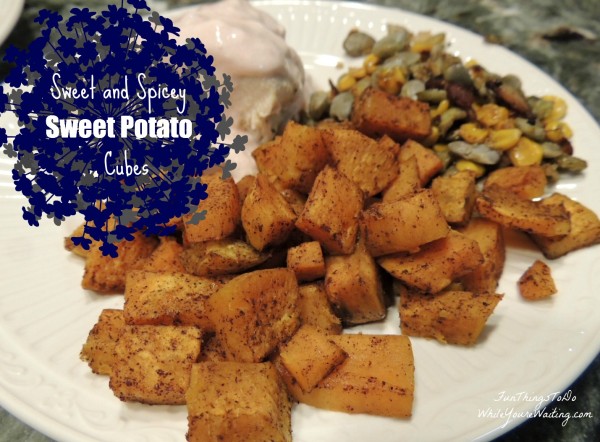 Have you got any recipes that have gone into retirement because you wore them out? Do you ever go back and cook it and remember why it got worn out in the first place?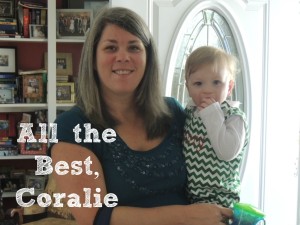 found on the following Linky Parties
http://thebrambleberrycottage.blogspot.com/2014/02/time-travel-thursday-187-talented-time.html