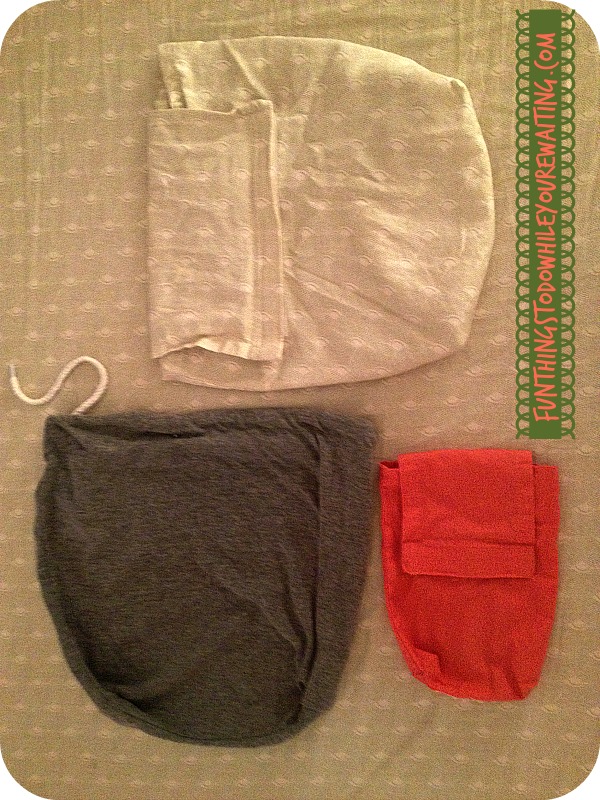 If you read the blog with much regularity, you will know that I am a little obsessed with organizing, re-using things, and packing. When these three things come together, it is like a perfect, zen-nirvana moment for me.
Such is the case with fabric/plastic bedding bags. Unless you buy your linens in a lawless-world, where no pieces are packaged, and bedding sets run willy-nilly then you are probably familiar with the either fabric or plastic bags which hold and come with your linen set. It is a simple bag. It has some sort of closure, be it drawstring, snap, Velcro, or a zipper. Let me tell you: zippers don't grow on trees. If someone went through the trouble to make a bag, then you should probably think about using it.
So, today, I wanted to make a small plea to you, dear reader. Next time you purchase a set of linens (be they bedding, table, or drape), if the packaging can be re-used then please think about re-using it. The bags/cases pictured  above are from the following (L-R): a grey, jersey sheet set, a new set of sheets (see surface/bed), and a set of coral-colored pillowcases. I use the coral bag to store my bracelets in while traveling. The grey one is used as a shoe bag, and the latest case (that matches the surface bedding) is used in my linen closet to hold all of my body-pillow cases. But do you get the picture? These things can be used for so much more than just a vessel in which to carry your linens home from the store before you toss them. So, today's post is obviously about tips and alternative usage suggestions for linen packaging: the overlooked work-horse of the storage game.
First off, upon purchasing, if the cases are fabric, then toss them in the laundry with the set from whence they came. If they are plastic and you are storing something sensitive then wipe the cases down. If you aren't storing something sensitive, then live on that edge, baby. If you are using them to store anything smelly (i.e. sneakers) when traveling, make sure to toss the bag periodically in the laundry. Use bag repeatedly until it is unsalvageable and then toss, feeling better about yourself since you gave purpose to something that most people throw away.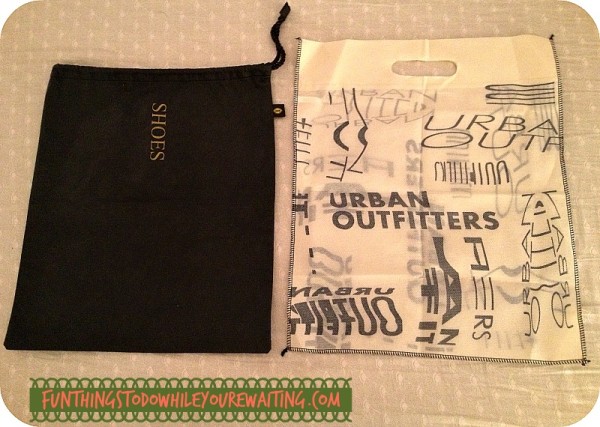 The two bags above are a perfect example. The one on the left is the complimentary, fabric-shoe bag that I got from staying at The Hotel Intercontinental a few years ago. The bag on the right is a cloth bag that I received from a purchase at Urban Outfitters. Notice how the bags are almost the same size? Someone, somewhere surged that Urban Outfitters cloth into a bag. Their work won't go in vain if I can help it! I've been using it to carry a pair of boots in my suitcase while traveling. Not only do I keep my smelly shoes from touching my p.j.s in my suitcase, but I'm helping give this bag a new, useful purpose.
Here is another example. The first bag is the bag my Toms (or SWOL as the picture indicates) shoes came in. I use it to carry shoes in, obviously… but do you see the other bag? Its the same size. That is from a sheet set we purchased to cover the futon we had to purchase when our moving company told us it would be eight weeks before they could move our stuff. I also use THIS bag as a shoe bag. By now you're really starting to get the picture.
Now, if your bags are plastic and less attractive, take advantage of their see-through-ness and use them to corral similar projects. Below is a bag that I keep in my craft room. I use it to hold other bags filled with craft items. This bag holds a Ziploc of the leftover moss from my clamshell succulent bowl, three, tied grocery bags with fabric remnants from other projects, and a Ziploc full of leftover yo-yos from a project I did for Coralie. But see how nicely I can see all the contents and how they are all together and not free-floating around my craft room!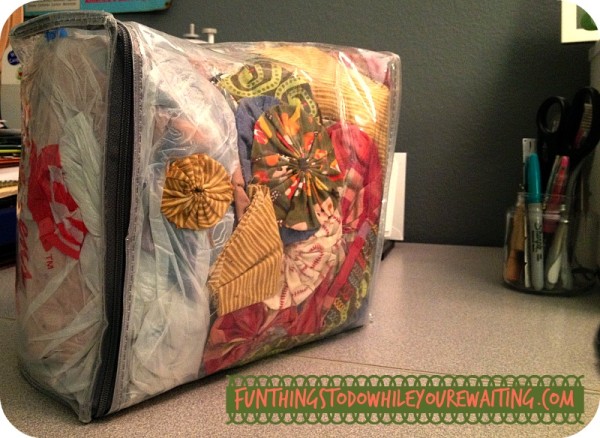 Here are some of my bags in action in my suitcase on a recent trip.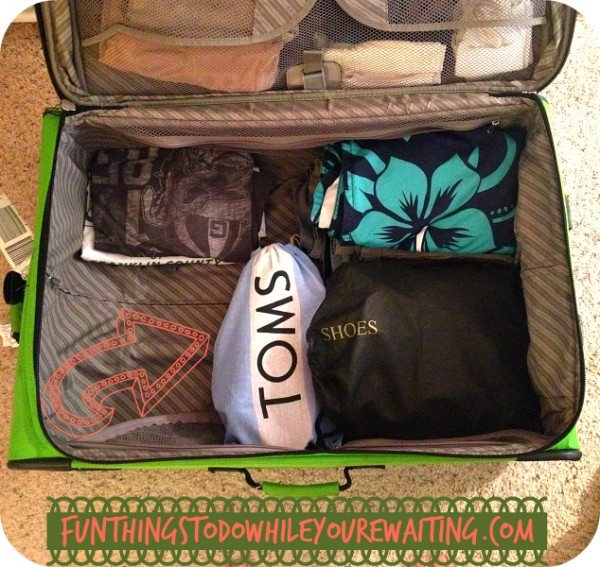 That's it. I just wanted to make a case for the humble linen case. Do you have any suggestions or tips? As always, let us know!