I have had my eyes on salt dough ornaments for a while- like, I pinned a couple different recipes at the genesis of my Pinterest career. But, I never got around to testing any of them. And then- there was Baby Bub and just like they all said, he's growing at the speed of light! And those little hands will not be little forever. I know that's mushy- but, it's the truth.
Dear Reader, are you beginning to figure out that I love all the holidays? Valentine's, Mardi Gras, Cinco de Mayo, Fourth of July, Halloween, Thanksgiving, Christmas… and Easter too! I love to decorate for the holidays- I think it's fun. There are some holidays for which I have more than enough decorations (ahem, Christmas and Halloween) and then other holidays that I can stand a little expansion in the decoration department- Easter being on the top of the priority since it's up next!
Here's the deal- I did not want to buy Easter decorations, I wanted to repurpose or make Easter decorations. So, I started cruising Pinterest looking for some inspiration. Then I started looking through my own boards and found the salt dough ornaments. Ah hah! Easter Egg Tree! Perfect! Nothing screams Easter like salt dough ornaments.
There was just one hiccup. My pins were so old that the websites were no longer valid? huh. No biggie, I found another one here that seemed pretty simple and easy to follow. So, I whipped it up quick: a cup of flour, 1/2 cup of salt and 1/2 cup of water. My initial thought was that it didn't make much… but, it turned out to be plenty.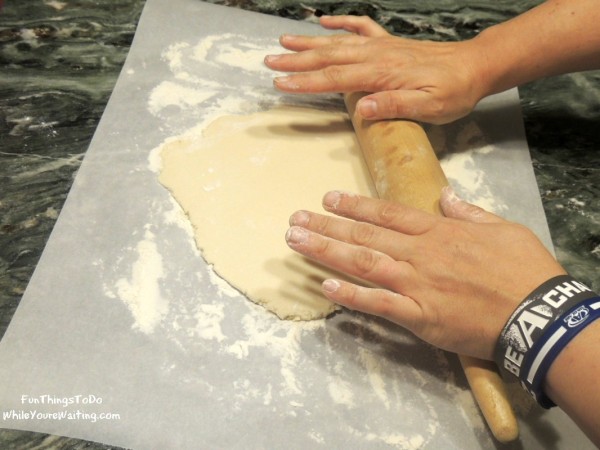 I did not have an Easter egg cookie cutter, so I had to get inventive— I used a toilet paper roll. (Did they turn out perfect? No. Did they turn out cute? Yes!) I used a toothpick to make a hole in each so as to have a way to hang them on my tree.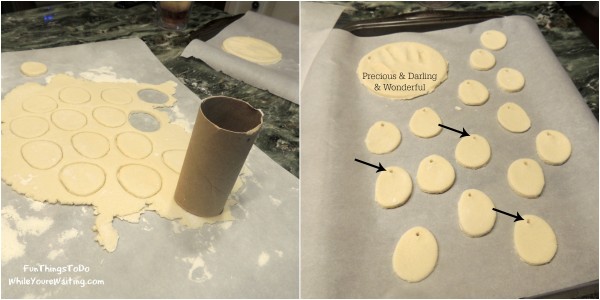 After I let them cook for 2 hours on 250 F and then cool completely I got out my arsenal of paints and got busy painting them. I even sprinkled glitter on a few- I mean, why not! After I got them all painted the way I wanted, I sprayed them with clear acrylic spray to seal them and help protect them.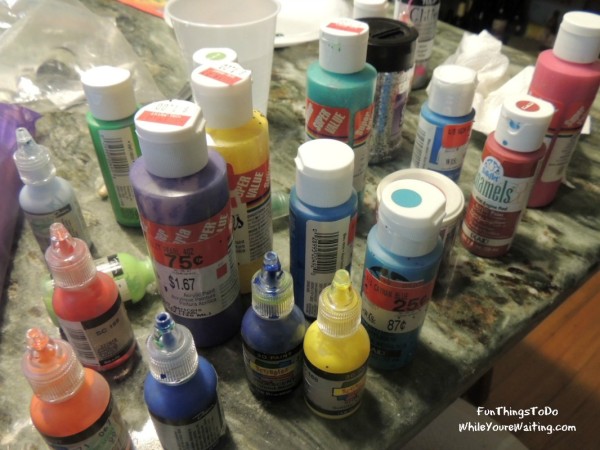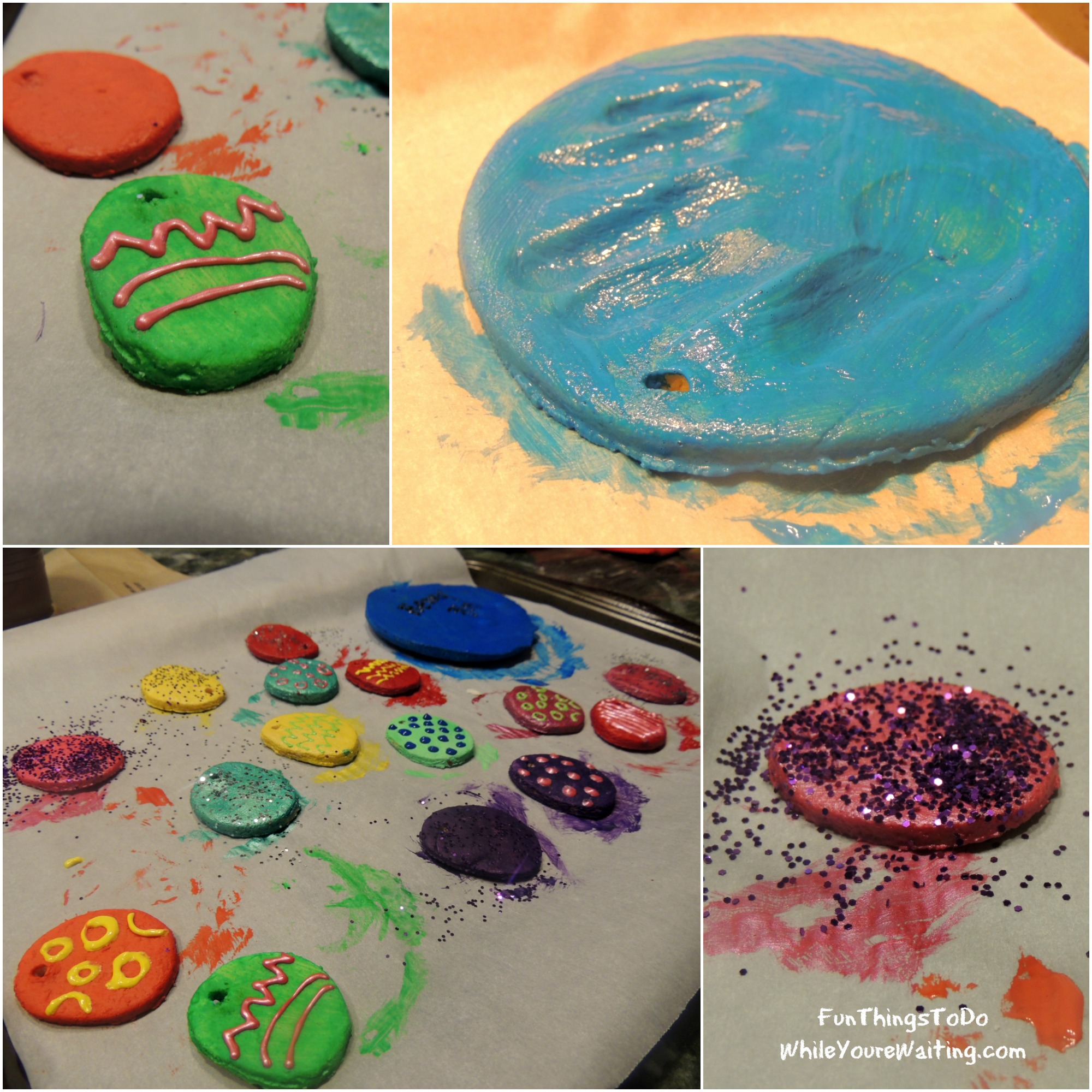 I went back and looked at the Easter decorations that I did have and kind of repurposed them as ornaments. I gathered a couple limbs from the yard, found an old glass vase- stuffed it with Easter grass and colorful plastic Easter eggs and then hung the ornaments.
Salt Dough Ornaments
Ingredients
1 cup of flour
1/2 cup of salt
1/2 cup of water
Instructions
Mix the ingredients and roll out on a floured surface to about 1/4 inch thick.
Cut out in the shape of your choice.
Use a toothpick to make a hole to be able to hang ornament
Cook on 250 F for 2 hours
Let cool completely before decorating
Decorate and seal with clear acrylic spray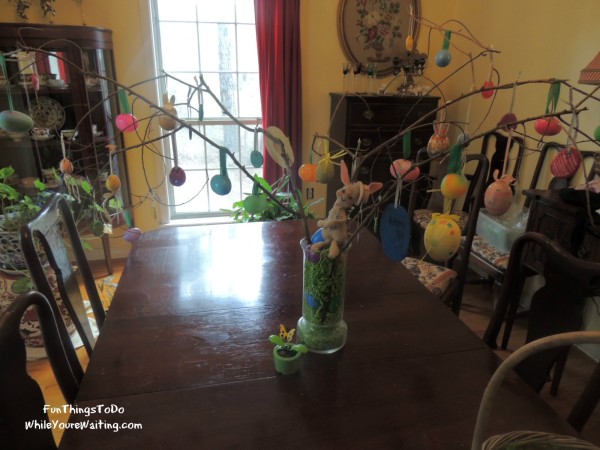 And this is how it all came together! And I love it! And I think, Dear Reader, you can go ahead and write this down in your diary- these will not be the last salt dough ornaments that happen in this family! (especially with those little hands getting bigger by the minute!)
Have any of y'all had to whip up holiday decorations or tried your hand at salt dough ornaments? Let us know and until hippity hoppity!