Leigh & Coralie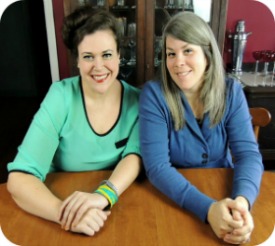 Hey, you!
What are YOU Waiting for*?
Why don't you come and wait with us for a while! Visit often! We post new content weekly. Browse the menus above and check it all out! Listen to our monthly playlist below! Drop us a line. Leave us a comment and introduce yourself. We are SO glad you're here!
Fun Things To Do While You're Waiting: The STORE!
Just got my first freebie from BzzAgent — can't wait to see what comes next! #MyFirstBzz

,

Nov 3

@MAXcollective Was watching RPDR7. Noticed you had the most beautiful long handled/small topped parasol. Where does one get, well... one?

,

Aug 1

Getting prepped for the 2-Year Anniversary!

,

Feb 17

@CasabellaClean We love your gloves so much that we cant stop blogging about them! http://t.co/RkNH2exN3f #LoveOurGloves

,

Feb 4

Just converted two more people to living that 2048 lyfe!

,

Aug 4
Check Out Our Latest Playlist!
Becki's 2002 Throwback Mix for FTTDWYW
Post Calendar
Random Posts
Subscribe!