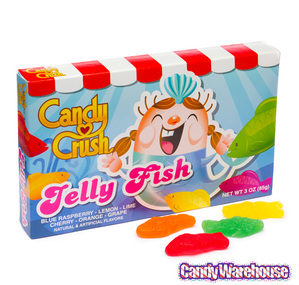 If you have Facebook or a smartphone, you have probably heard of the phenomena that is Candy Crush. Perhaps you yourself are addicted. Candy Crush is a swipey, matchy, adorable game that has taken the world by storm. So much so that they have ventured beyond the smartphone realm and are starting to sell ACTUAL candy. I saw some today, in fact. I find this slightly disturbing. Is this going to be a thing? Or will this product go the way of the Teenage Mutant Ninja Turtle Cereal? Only time will tell.
I'll admit it. I've been playing Candy Crush for quite some time now. I make it a point to NEVER spend money on in-game purchases, but I have (sadly) made occasional exceptions for Candy Crush. And although $5.00 a year isn't a ton of money, I am still disappointed in my lack of discipline in the in-game purchase arena here. And I know I'm not alone. I know people who have spent much more than $5.00 a year purchasing level advancements and power bonuses. It is a money making operation, and it seems that they are doing quite well for themselves. In fact the makers of Candy Crush just went public on the stock exchange (to much fluctuating valuation). But, here is something you may not know… there is actually some legal controversy surrounding the Candy Crush empire. Although both the trademark suit and the countersuit have since been dropped and "amicably resolved" (read: lots of money, I'm sure) the dubious proprietary nature of the content has made me slow my Candy Crush roll. Read all about the controversy here at Snopes.com.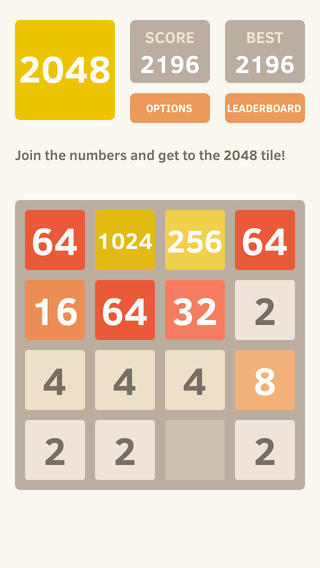 But, Candy Crush isn't what I wanted to talk to you guys about. What I want to talk to you about it my latest app obsession that helped me get over my Candy Crush addiction: 2048. 2048 is a brain training game that uses sliding tiles across a grid to combine numbers until your numbers get to 2048. It is available on MULTIPLE smartphone platforms (which is a big deal… and even Josh who doesn't have an iPhone is addicted) and is free. For those of you without a cellphone, you can play the game HERE online! The gist of the game is to combine like numbers to eventually create a 2048 tile. The tiles slide around on the board (up and down) with the swipe of a finger to help move the numbers around. If it sounds confusing, trust me… it isn't. The game play is instinctual and quickly addictive. It is certainly something I would recommend for your arsenal of fun things to do while you are waiting. Plus, its free on iTunes… so, what do you have to lose? Plus, the game was designed by a 19-year-old Italian guy… so, that is pretty cool! Good clean fun AND no moral ambiguity? Sign me up!
Whenever I would see people out in the real world playing Candy Crush (which was quite frequently) I would always make some joke along the lines of "you too?" and talk what respective levels we were on. Now? When I see people playing Candy Crush, I point them towards 2048. Which is what I'm doing now!
What is your current app obsession? Anything WE need to try? As always, let us know!