It's that time again! It's Friday! I have fotos! I think they are fun! Whether you agree or not, it has been over a month since the last installment and it is time to clear out silly photos from my phone/camera memory.
So, good job, everybody! Way to make it to Friday! Hope this will serve as a fun kick-off to your weekend! So, let's dive into the funny, shall we?
I thought the whole point of microwaved/"instant" food was supposed to be its instant-ness. Not the case for this box of Mushroom-Filled Gnocchi from our local Vons (grocery store). There are eight, count them EIGHT, steps to preparing this dish using your microwave. It involves food thermometers and separate plastic wrap. Even though I chuckled through every step while making it, and completely ignored the food thermometer step, I will  concede that it was delicious! C'est La Vie.
I vow to live my life more like this seagull's. Less in the disease-ridden-bird-life way and more in the "I don't care what you say, Imma sit on this person's car and eat my pizza and will give zero damns about it" way.
I'm still on the fence as to whether this is awesome or unsettling. I'm not a vegetarian… but I also don't like to think too hard about meat while I'm eating it. Not putting a face with a name, you know? This shot came from an amazing vendor at the LA Farmer's Market at The Grove. Adorable? Macabre? What do you think?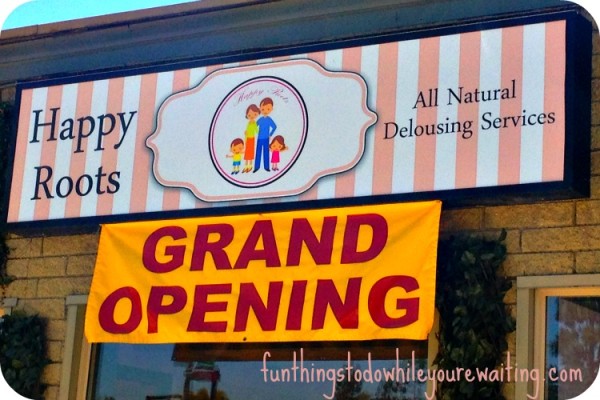 Talk about a super-niche market! Though, this story on the entire Broadway musical cast of Matilda coming down with lice seems to suggest that maybe I'm wrong. Would you pay extra to have someone else deal with it?
As I've mentioned before, Burbank/Los Angeles has some of the greatest thrift stores I've ever encountered. I've found some pretty amazing things in my prop-finding journies, including the two following: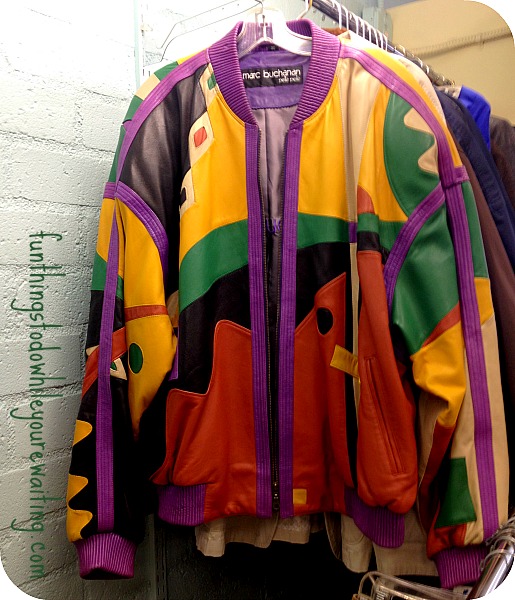 This awesome Bill Cosby/Sinbad jacket… (which I did not buy…)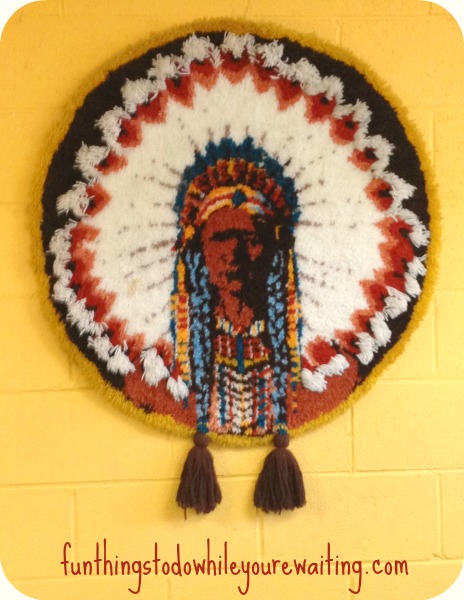 …and this amazing vintage Native American, hooked-rug, wall hanging. I asked the owner behind the counter how much she wanted for it… and she told me it was one of the few things in the store not for sale. It is the tasseled braids that I love. I checked the interwebs for my own kit, but sadly found nothing even close… So, I took a picture instead…
Speaking of props, while working on a comedy shoot, one of the key props I had to acquire were "erect nipples." I found a large-boobed, rubber/foamed chest plate at a costume shop and trimmed off the nips and applied adhesive tabs. Where this gets funny is that I walked around the entire day after the shoot with a nipple adhered to my purse. Here I am after realizing it but before quickly removing it at the grocery store.
What a boob?!
There are certain things that I find very satisfying. I have found little pockets on the interweb that celebrate those interests. This is starting to sound sordid. It isn't. One of the things that pleases me greatly is the Tumblr blog Things Fitting Perfectly Into Other Things. It celebrates, well, things fitting perfectly into other things. Which is why I was so tickled when I placed my plastic cup on a Nutella lid and it fit perfectly. I've submitted it to the site and will keep you posted. If you are curious, another blog that satisfies a particular OCD-ridden section of my brain is a sub-Reddit called Power Washing Porn. It is awesome. Showing items before, after, and during pressure washing. So satisfying! Check it out here!
And, finally, Josh and I went to the LaBrea Tar Pits recently and took some pictures. I thought some were pretty great.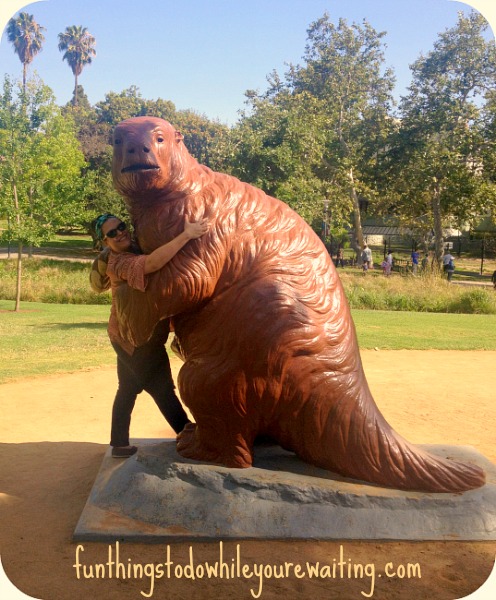 Here is me getting my hug on with an adorable sloth.
Part of the tar pits exhibit is the installation of several fake animal statues simulating the throes of being pulled down into the tar pit.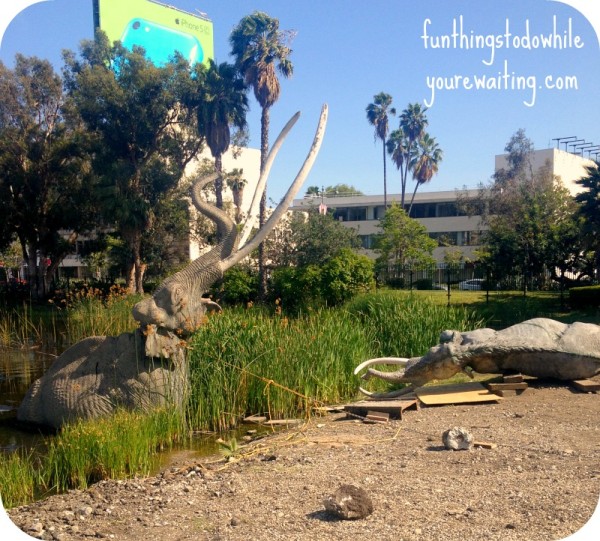 What I found kind of funny was that the statues themselves were slowly being pulled into the tar pits… which is why they have had to anchor it to the shore.
Here is The Jojo doing his best impression of a bear with an over-bite. That guy. Hilarious.
And thus concludes another installment of Fun Foto Friday! Hope you enjoyed!
If you have any fun fotos that you want to share, as always, let us know! fttdwyw@gmail.com