Happy Halloween! Can you believe that it is already Halloween? This year has just flown by, each month faster than the one before!! It will be Thanksgiving in a blink of an eye and Christmas before we know it!
I just could not let Halloween slip by without sharing a little pumpkin decorating. I love decorating pumpkins but I do not particularly love carving pumpkins. I was watching The Chew this week- Clinton really is crafty– when I was inspired by his pumpkin decorating. He painted a pumpkin white and then modge-podged shiny confetti to the bottom half. It was right affective.
I decided I needed one myself but, that I would make some minor changes. I wanted to buy a plastic pumpkin so that I could keep my pumpkin and be able use it in years to come. We just got a brand new Hobby Lobby- I am sooooo excited about this. So, I off to Hobby Lobby I went looking for a plastic pumpkin as well as shiny confetti.
I want to say, that I have another new something I would like to bring to your attention, maybe you have heard of it? Raise.com It is a site where you can buy and sell gift cards at a discount. I did check to see if there were any Hobby Lobby ones available- but, not so much. However, there were some for Michael's as well as JoAnn's Fabrics- (that's the store that caused Leigh to brave the Black Friday crowds last year.) Another store that I will be getting some cards for will be Target- hello, discounted gift card plus cartwheel plus 5% savings with my Target debit card- Ho! Ho! Ho!
I digress, where was I? Oh yes- glittered white pumpkin decorating. I was lucky enough to find a white pumpkin at Hobby Lobby but the only confetti I could find was not what I had in my mind's eye. So, I shifted gears to glitter. And from here, this was the easiest craft ever!
I mixed purple, orange and black glitter together in a solo cup and used a sponge brush to paint on Elmer's glue. Then I just poured the glitter over the glue.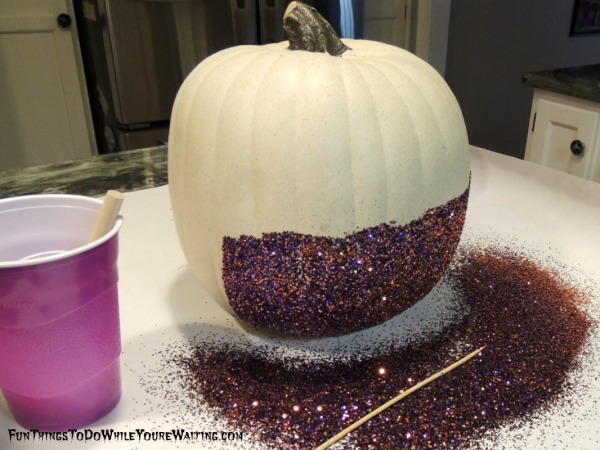 There were some places that I missed with the glue, but I just painted on some glue in those spots and poured glitter back over it- so easy.
I just kept painting and sprinkling until I made it all around the pumpkin.
I let it dry and then added it to my centerpiece on my dining room table! I love it and am so glad that I went with a plastic pumpkin so that I can enjoy it in years to come!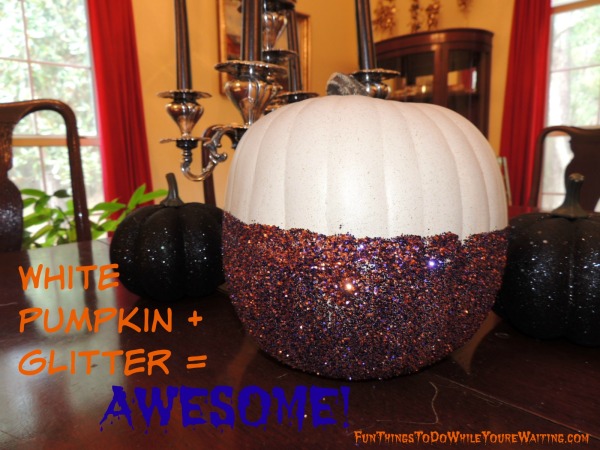 Do you have any crafts that were silly simple and super awesome- you know we want to hear about them.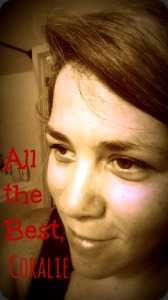 P.S. I have been really thinking about Christmas garlands for my front porch. I think I am finally going to try my hand at decorative mesh and I am also pretty sure that the Fall Wreath will not be the end of my love-affair with burlap… do not fret, I will share it all with you!