Lord, Have Mercy! When I set out in January with my 75 goals for the year I just could not understand why people would look at me funny when I started listing them… and listing them. However, I am really glad that I did set them and that I have habitually come back here to assess where I stand with them every two months. I was thinking about them last night and thinking about what I would be doing for next year… and thinking that I may not set my agenda with so many bullet points for 2015.
But. Let's talk about those 2014 bullet points.
1. Drink more water. Yeah. I have not done so great with this one. Like, I have done bad. I hate drinking water. It does not come natural to me and I view drinking water as a chore. Even with my very first goal for the year to be drink more water, that has not changed.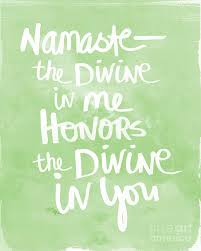 2. Exercise 3-4 times a week. Well, I have found an exercise that I love and I mean love. I started going to yoga classes and they totally make me so happy. I never understood why people did yoga. But, part of the Can You 24 exercise video series includes some yoga and I loved doing it in my living room. So, I decided to go a class and was instantly hooked. Not only have I found yoga to be good for my body, but also for my mind. It is a time where I really try to focus on being just in the class. I try not to think about anything but nothing. And, I try to use the time that I am in class to clear my mind so that when I leave class I can bring a new perspective to what ever I do think about. I have to say, if you have never given yoga a shot, go do a class- see what you think.
3. Meal Plan. Well, I have to say it has been touch and go. But, I have continued to come back to it. I do so much better in the grocery store when I have a plan. Let's face it, I do so much better in life when I have a plan. Maybe that is the greater lesson I have worked on nailing down this year- even if the plan changes, having a plan gives me direction.
4. Read 2 Books a Month. I have struggled with this one too. Although, I have read some great books recently and have started a daily meditation book- that I look forward to reading every day.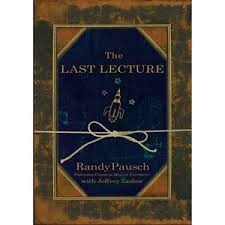 The first book that I have read in the last 2 month was The Last Lecture by Randy Pausch. This was the second time I have read this mighty book. I read it for the first time over 6 years ago- I did not have a husband or a child. I was touched by it then but, this time around- I was moved. Randy Pausch was a successful college professor who, among other things, pioneered virtual reality. In his mid-forties, with 3 children under the age of 5, he was diagnosed with terminal cancer. When he was still in great health he was invited to participate in a lecture series in which the lecturer delivers a lecture organized around the focal point of how the lecturer would want their legacy remembered. Pausch organized his around the idea of achieving your childhood dreams. This is a powerful book. It is a fast read. But, you are going to need an economy sized box of tissues.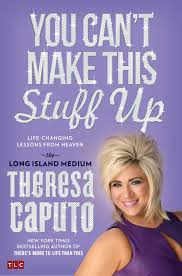 And guess who has a new book out?!! Yep! The Long Island Medium! Love her. I would just die if I ever just randomly came across her in public. I feel certain that I have relatives and my husband has relatives that would absolutely draw her to me. (Yes, I come by it naturally.) But, this book is somewhat centered around finding your soul's purpose and learning life lessons. Uh, hello! I felt like she wrote this book just for me! Sometimes, I have the hardest time shutting off my mind's chatter, again- with the yoga. I began peeling back the layers in the first of the year and have really gotten down to the quick of my soul searching in the last month. So, when I came to this book and she basically says that we need to be open to seeing the signs and that part of that is getting quiet and listening to the universe and to God… and then the very first song in the playlist at my very first yoga class was one of my all time favorite songs… I mean, things started stacking up for me. Yep, this is another good one.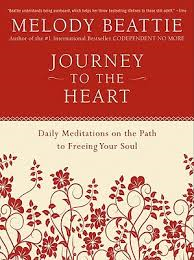 And finally, the third book- it just ties this all together for me. Journey to the Heart by Melody Beattie. Maybe you have heard of this author, maybe you haven't. I had not. But, again- at that first yoga class- at the end, the teacher read a quick meditation about de-cluttering. Holy smokes y'all! I have been cleaning out and selling our stuff on Ebay and Facebook and taking clothes to the consignment store… I mean, again- another sign I was exactly where I was supposed to be. Then the next class she read another quick meditation about something else that hit close to home. The third class, I asked about the book and went home and downloaded it. I read it daily- usually several times a day. Sometimes I read it to Bub too. It just gives me something to rest my mind on. Again, this is a good one.
5. Pin 3 Star Gold. This has not happened. It will, it just has not happened yet.
6. Increase habitual readership here on the blog. If you have not come across this in your own life, I want to tell you that Google Analytics is a mess. It is rather informative but, also kinda confusing because those numbers do not necessarily line up with the numbers that are reported by the blog itself. And then, we run into people that say stuff like "Oh, I love your blog! I made a burlap wreath– thanks for the inspiration!" Now, that is really nice and so sweet but according to Google Anayltics nobody in your town has ever visited the blog. Leigh and I have decide to labor under the impression that our habitual readership is increasing- and I am cool with that.
7. Plan blog posts and plot on Calendar. Well, I do this 70% of the time. With our latest reorganization I have not reorganized my calendar. But, I will. And while I am here. I have to say that the latest reorganization is so nice. I feel like it has given me lots and lots of breathing room in my life. I am not constantly trying to cook dinner and document every step or bogged down by the idea of having to find and document anything and everything- I can actually be selective about what I do share on the blog rather than feeling desperate (sometimes) to just post something. So. yeah- my calendar, I'll get intentional and organize it- until then, I'll just have to wing it.
8. Find and join a Facebook blogging group. Okay people, I have said several times that I am not the most technologically advanced person. It is really funny when people ask me techy questions because, really- I'm not that person. However, after waiting 11 months to find and then be able to join a Facebook blogging group— do this simple exercise- up at the top of your browser, open up a new tab and go to Facebook. Not the app- Facebook in a browser- find the search bar- it will have a little magnifying glass in it. Found it? Now, type 'blog' in the search bar. On you laptop, you can actually scroll down and see the find groups with blog in the name… I mean. Seriously. It took me 11 months to figure that!!! The moral of this story- I found one that looked good and asked to join it. If they don't let me in- I'll look for another. Like I said, I am not your techy friend.
9. $1000 in Baby Bub's saving account. Well, his birthday money went in- but, we have not made it to the $1000 mark… maybe next year.
10. Support local charities. In my effort to de-clutter and clean out, I donated 2 rubbermaids of toys. We had way too many. We still have a bunch- but, we have less now. And also, there have been drives around here for blankets and jackets- we have a pile of those ready to go as well. Also, Bub and I intend to adopt some Angels from the angel tree in town. I am particular about taking care of those that have needs close to home. I know that there are people whose needs are no less urgent that those people who are geographically closer to me- but, I particularly like to take care of those in need in my county.
11. And finally, new music. I am a sucker for a cover song. And I love a famous person to do covers- it kind of like insight into what they are listening to and when they cover and song and make it their own it's the best— Two greats, and I mean greats have released new albums of nothing but covers. The first, Aretha. I saw her singing Adele's "Rolling in the Deep" on David Letterman, I believe and was just enthralled. The new album, Aretha Franklin sings the Great Diva Classics, is just her take on all these classics. What I find funny about this is that Aretha is the diva. I cannot deny her talent but her attitude is not always peachy. I was reading a review and the writer ended his review with this question and I think it sums it up- why is a Aretha singing other diva's songs rather than her own? Whatever the reason, she did a great job.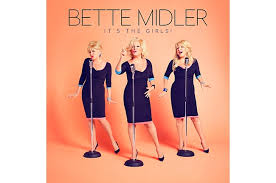 And the second great to release an album of covers- Bette Midler. Love, love, love her. She compiled 17 of her favorite-favorite girl band songs and covered the hell out of them. Interestingly, she covers TLC's "Waterfalls". She was on Jimmy Fallon this week and was fabulous- of course. Much like Aretha, she has a voice of a song bird. It's the Girls is a great album too.
Ok. Are you still with me? I cannot believe it is already November! The next time I talk about goals, it will 2015. Can you believe that? 2015. Cray-cray. I am so grateful for the accountability I have found here all throughout the year. Thank you, Faithful Reader, for that.
Now. Is it too early to start decorating thinking about Christmas Thanksgiving?!! Ha!