Dear Reader, if you have been following along you know that I have been working on the master bath. Really it started way back when I did the shower curtain. Most recently we repainted, changed out the light fixtures, finished out my dressing room by stenciling the walls AND we updated the door handles.
Finally it came time to put my dressing room back together after it being strewn apart for the better part of the year. I have lots of stuff that goes on the counter with limited counter space. So, I needed to be crafty to get everything in its place. Way back, I thought a dessert stand would be perfect- the problem was finding one that did not cost a fortune and still be one that I liked. I had kind of half-heartedly looked on Pinterest but not really found anything that stuck my fancy.
I picked up my phone this morning in an idle moment and found this tutorial for making a cake stand. Aha! The light bulb just flipped! Off to Wal-Mart I went. I found some really cute plates- that are hard plastic- and I found some clear candle stick holders. I decided to opt out of spray painting the candle stick holders as was done in the tutorial.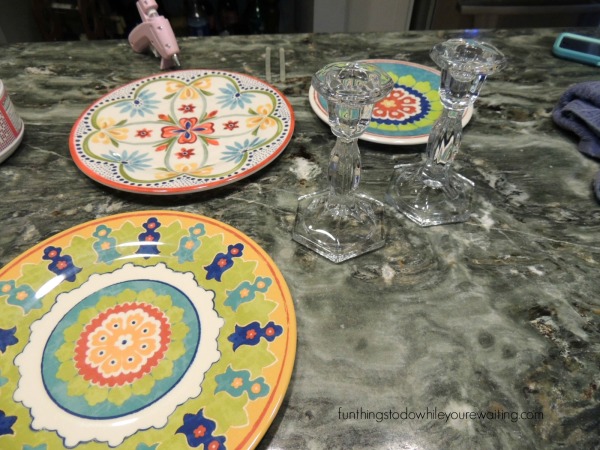 When I say this was easy- I mean, easy. I just hot glued the candle stick holders to the plates. I got 2 dinner plates and 1 salad plate. I did consider putting a bowl on the top but ultimately decided against that. To reduce the footprint of the candle stick holder, I glued it upside down. And I will also say- be very liberal with the hot glue.
Now, isn't that cute! I love it. I think it is just perfect for what I need. Also, but completing this like project I was motivated to go ahead and clean of my dressing room counter and get everything back together. And I think this jewelry stand adds a nice punch of color in there. Love it.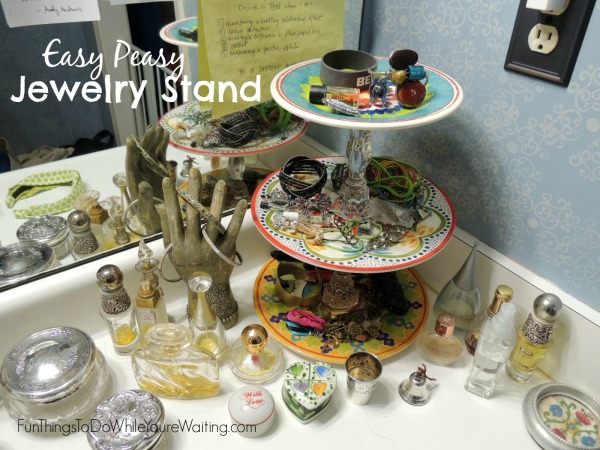 See how cute that looks on my counter!?! I love it! And I might add- if need be, I may one day use it as a dessert stand. Who knows!
Have you ever been struck by inspiration and it turn out better than you thought it would? Please share.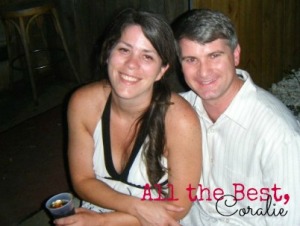 Where we Party