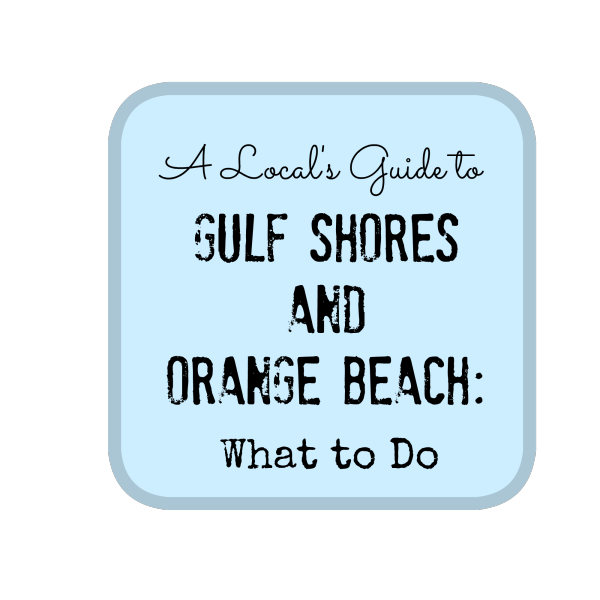 Okay, like I promised- here is the 2nd half to my 2 part series on Gulf Shores and Orange Beach, Alabama. Last week I outlined my favorite places to eat if you find yourself on the Alabama Gulf Coast.
First and foremost- I will say this- the beaches here are so pretty. The sand is like white powder. I cannot imagine choosing to vacation at the beach and not actually going to the beach as much as possible- but, sometimes you need a break. Or you need something to do once the sun goes down. Some of the the following suggestions are perfect day or night entertainment solutions and some are strictly one or the other.
So, I will start with the beaches- when we go a public beach- I really like to have a bathroom. , And, there are certain public beaches with bathrooms- and a few that don't have them. After having Baby Bub and all the crap that we lug to the beach with him- the second feature I look for is a shorter trek from the parking lot to where we will be setting up camp. I like the second public beach on West Beach past Bahama Bob's in Gulf Shores and I like Cotton Bayou in Orange Beach. And I like the first one when you cross the Alabama Pass bridge headed toward Florida- the one across from Caribe. It has port-a-lets which will do in a pinch. There are at least a dozen other public beaches but these 3 are the ones I like best.
Now- the following list of attractions are in no particular order- just a list of things to check out if you are looking to entertain yourself and or your littles. The Track sits right on 59 just as you are getting into Gulf Shores. This place boasts go-karts, bumper cars on the water, a kiddie train ride, mini-golf, bungee jumping and this sky swing thing- during the season- this is a very popular spot- fun for kids of all ages!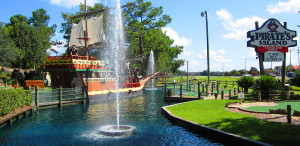 And then- right across 59 from The Track is Pirate's Island– a pirate themed put-put golf course. It has been there forever! I used to play there when I was a little girl on vacation. It is pretty well kept- even though it has been there forever- it is not run down. It's fun because the course winds through a pirate ship and then a cave and such- it's cool.
I am going to be honest- I kind of feel like once you have been to a zoo- you have been to a zoo. I am not really an animal person- but, I think Baby Bub might be an animal person. This past Christmas his Aunt Monica gave him a year pass to the zoo- we went the first of the year and he loved it. He just ran from one exhibit to the next so excited to see the animals. As an aside, the Gulf Shores zoo was the subject of a reality TV show- yep- and you can find links to that on their website. The Little Zoo That Could aka the Gulf Shores Zoo is not big and can very easily be conquered in a couple hours.
Basically right next door to the zoo is Waterville USA– Gulf Shores' water park. Sometimes, you just got to take a break from the sand- but, you still want to get out in the sun. Waterville is a great way to do that. Waterville is a great way to spend the day- there is plenty there to keep the whole family entertained all day long- slides, rides, lazy rivers, wave pools and such- good times.
Orange Beach has a couple of fun attractions too- Adventure Island is the first. It is kind of like The Track in that is a one stop shop for all your entertainment needs- go-karts, put put and such. In my perfect beach vacationing world, my family would do the beach during the day and then do Adventure Island or something like it at night.
Almost right next door to Adventure Island is this big ass arcade- Fat Daddy's. I am absolutely sure that I could spend hours upon hours in there just taken away by all the games. I could not find a web page for the place- but, if you drive down the beach road in Orange Beach- you absolutely cannot miss it.
And also, while I am here- there is a new Surf Style in Orange Beach that has this cool splash pad out front- Baby Bub loves a splash pad!
A relatively new attraction down here- Zip the Gulf at the State Park- I believe this is the second summer it has been up and running. It's cool to drive by and see the people zip- lining from one tower to the next over the Park.
You and yours may be thinking about doing some fishing while you are down here- and there are tons of fishing boat captains that would love to take you out and put you on some fish. And I do not have any recommendations of one or another. My best advice is to Google it and see where that leads you- read reviews and call to see what the cost is and what it covers. An as an extra piece of advice- flounder fishing is pretty damn fun because you actually spear those suckers- so, you might want to look into going floundering.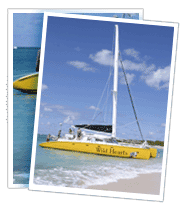 I am going to group the next 3 together because they are all kind of in the same vein. Another way to spend a couple fun hours would be taking a dolphin cruise- it's pretty fun to watch the dolphins. And there are several different companies to choose from- I am not sure what would make one better than the other- I guess it would depend on what you want in a dolphin cruise… A glass bottom boat would be a draw to me. However, there is this Pirate Boat that cruises around and shoots its cannon- this attraction has my name written all over it- I am thinking Baby Bub and I will be checking this out this summer- dolphins or no dolphins going for a ride on a Pirate ship would be cool. And finally, the 3rd in this threesome- is Wild Hearts– it's a catamaran sail boat- I mean, cool and fun. You get to go for a sail and someone else has to do all the heavy lifting.
I am grouping the next three together too. The first is parasailing– there are several companies that offer parasailing- I don't know why one would be better than the next. I do know that generally you can call ahead and make reservations. And in this trio are paddle board rentals- the owners of this company, Perdido Paddle Board Company, are regulars of mine and they are super cool- they will bring the paddle boards to you and set you up for success. And one last thing to rent for the beach- chairs and umbrellas. I have to say there is something nice about not having to lug chairs and umbrellas back and forth everyday— plus the loungers are nice. I am not 100% sure exactly what their deal is as far as where and such- but, this company has been around for some time. (And they rent other things like cribs and high chairs- something good to keep in mind.)
And I have to say that The Coastal Arts Center in Orange Beach is really cool- there is a Hot Shop where you can blow glass- yep, blow your very own Christmas ornament or paper weight. How's that for a vacation memento?!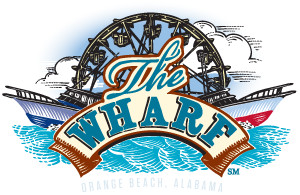 I saved The Wharf for last- because it is kind of a destination. Not only does it have the amphitheater, Ferris Wheel and laser tag- yes, laser tag– but, it also has several restaurants and bars, a Fusion Spa Salon (Aveda) and some really cute shops and boutiques. The Wharf is located in Orange Beach on Canal Road.
Speaking of shopping- there is also lots of cute shops at San Roc Cay as well as some tasty restaurants- it is located in Orange Beach on the beach road. The boutiques here are super cute and fun. And also- located about 10 minutes North of Gulf Shores in Foley is the Tanger Outlet Mall. And, let me tell- there are some deals to be had at the Tanger!
I am sure there are things I have forgotten but, this list should help keep you entertained for at least a week!