I am a frequent traveler. In fact, I am writing this post from Georgia, having flown out of LAX last Sunday. Traveling/packing is stressful, no matter how you slice it. So stressful, in fact, that it caused this weeks 'Way Back Wednesday' feature to be published five days late. But, having recently gone through the traveling/packing rigmarole, I thought I would use the opportunity to round up all the traveling tips I've published and turn them into a #wbw post.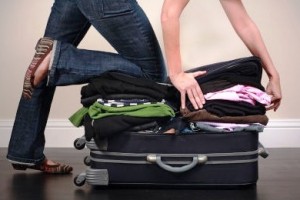 I don't know about you, but the first thing I do before getting ready for a trip is to print out my handy-dandy packing list. I generously shared my proprietary packing list with our readers in my post– To Do: Blog Post. Check! With it, you will never forget another Kindle charger or your shower toiletries. Find it here!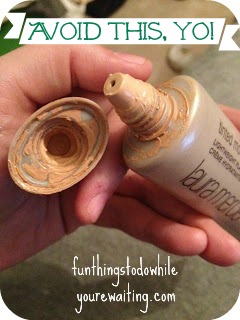 Speaking of toiletries, I shared my all-time favorite travel tip in my post: How to Prevent Toiletry Explosions While Traveling! If you haven't read it, and are tired of toiletry messes in your suitcase, then click here to learn the secret to never having to waste any more time or product again. This tip really is a game changer.
Re-using fabric/plastic bedding bags also proves to be a game changer as far as keeping your suitcase/life organized. If you aren't on the re-using train yet, then learn all about this thoughtful travel tip here in my post: Re-Use That Thing: Fabric/Plastic Bedding Bags.
Lastly, although not a traveling tip, per se, I included my post about Cleaning Makeup Brushes: Decoded in this list as I always tend to clean my makeup brushes before and after traveling. Although I don't clean my brushes as often as I would like, I love the difference it makes. One small note, I have recently begun applying my SPF tinted moisturizer with a liquid foundation brush and that brush DOES need to be washed after each use.
Have you tried any of these tips? Do you have a tip of your own you'd like to share? What are your packing rituals? As always, let us know!