The road to hell is paved with the best intentions. I promise both Leigh and I intended to blog all summer long as we have the last two summers. But. We both just kind of got derailed. What can I say? It happens. And at the end of the day it feels pretty darn good to be back on the train again. I feel good saying that both of us are glad to be getting back to the normal swing of things.
So, what have I been up to the last couple months? Well, we met some friends in New Orleans for a quick get away. It was so much fun. We went to the Aquarium of the Americas, which Baby Bub loved- particularly the penguins. But, his favorite-favorite part of the entire trip was riding the trolleys.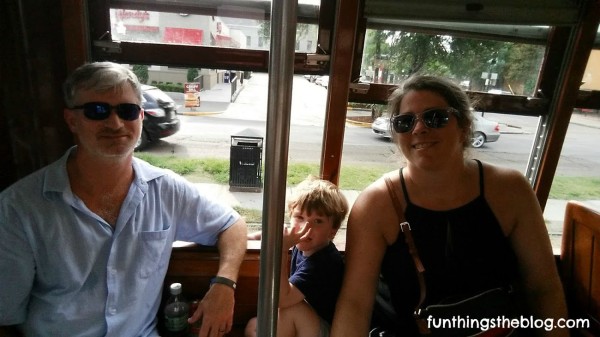 We rode the trolleys from one end of the city to the other and he just loved it! I mean, what's not to love about New Orleans- but, I think it is safe to say that Baby Bub is now a NOLA fan too. We def have plans to go back later in the Fall when it cools off to go to to the zoo.
Also, this summer we managed to kick it with lots of our friends. We had the best steak I can remember in recent memory at a local restaurant. It was so good. Henry and his BFF got up in the middle of the meal and sang "Jesus Loves Me" and everybody in the room joined in- it was cute all around.
And I grew my first ever homegrown tomatoes. And they were so delicious. Seriously. Homegrown tomatoes are such a treat- and once you have one, most of the ones in the stores will fall short. I can check off growing tomatoes off my bucket list!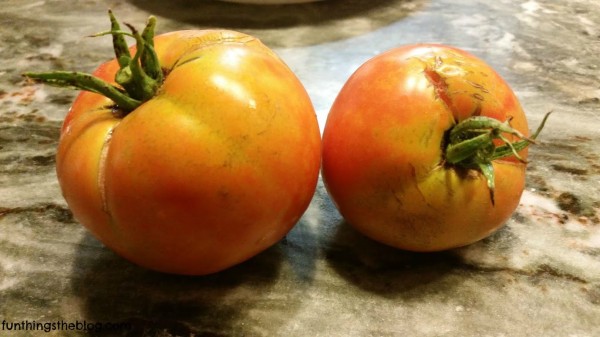 Also, true to form, we had lots of house guests- it was so much fun. One of my dearest friends spent a large hunk of time with us, when he wasn't hiking the Camino in Spain. It was so nice having him around. And my love, Patti, brought her husband and daughter back to the beach for a week- there is just something so comfortable about best frands.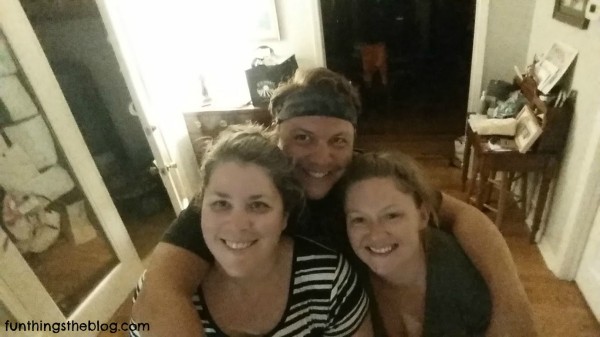 And the summer just wouldn't be complete without some Phish! We went to a show in Atlanta and then to the show in Tuscaloosa. It was fun- it was soooo hot though, I am going to write them a letter and tell them they need to do the couple shows down South (in the open air venues) in the winter when it's not hotter than hell.
Just like true to form, we had a great summer. It was busy and it remains hot but, this summer will go down in the books as a truly great one!
With that being said, I was so ready for school to start. Yes, I totally count the start of preschool as school. For one thing, Baby Bub is going to go 3 days a week this year and for another thing- I now know awesome school days are!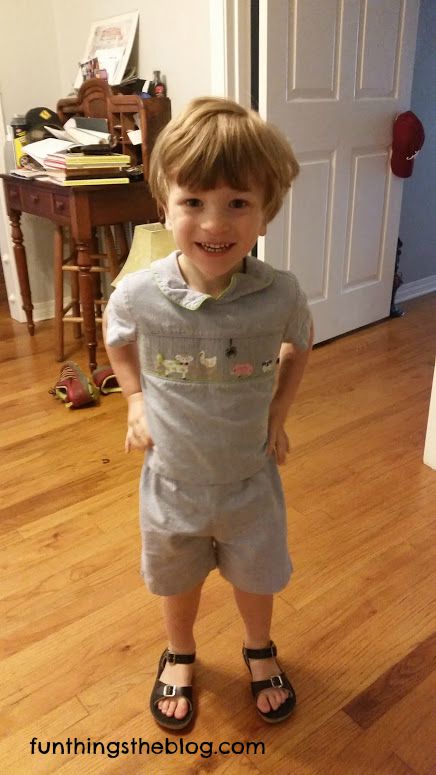 So, this is how I managed to fill my summer since I last blogged. And I am so glad that things are settling down and we are getting into the groove of Fall.