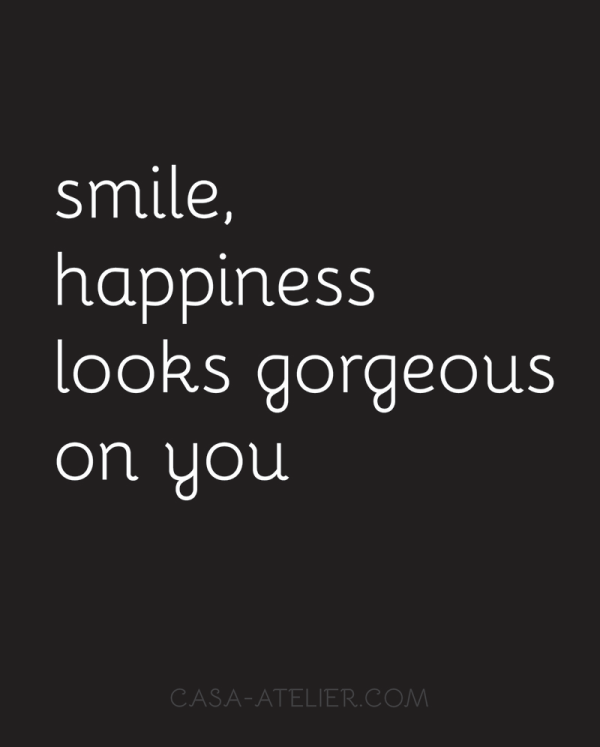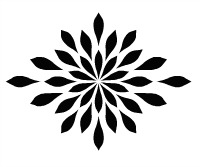 First things first: true beauty and happiness do not come in a bottle. No magic lipstick will make you a better person. There is nothing more beautiful than confidence and intelligence will never go out of style.  If your inside is not beautiful, anything you do to your outside will only fall flat. And if you don't love yourself and recognize your own beauty, it will be nearly impossible to recognize when someone else does. All that being said, we are not immune to the thrill of a brand new bottle of face wash or a new eyeliner.
Here are our favorite health and beauty products, many of which can be found in our store in our Health and Beauty section or through our favorite representative!
Smile!
Coralie: Okay, here's the deal with me and toothbrushes– I prefer a soft bristle and I generally prefer Oral-B or Colgate toothbrushes. I went through a period where I bought the disposable battery operated toothbrushes and that was followed by just using the toothbrush that I got from my dentist. Currently, both Bub and I are using Colgate 360 toothbrushes. I rarely (if ever) buy the same toothpaste twice in a row, however– it is usually some form of Crest pro-health, sensitive gums, whiting, gingivitis, tarter control, whatever– I figure, if we rotate, we will attack each potential problem area. And although we should floss, we don't.
Leigh: I am pretty picky about my teeth. After my last dentist appointment, I have become even more persnickety. Over the years, I have cultivated my ultimate oral arsenal: the best-of-the-best (for me, at least). Which include:
Oral-B Cross-Action Toothbrush (in Medium to Hard bristle) is my brush of choice. I like the plastic nubbins that massage my gums. The extended bristle head really can get back behind my wisdom teeth. I like the squishy, ergo-handle and how the cross-action of the bristles really seem to get it all. I prefer a medium to hard bristle, but that is just me. One day, when I win the super-lottery, I'll buy a waterpik of some sort, but that day ain't today.
I'm not really picky about toothpastes. I alternate between Sensodyne and Crest. I look for cavity prevention, enamel repair, and sensitivity. Anybody got a fav?
Flossing, however, is something about which I am very passionate. Lots of people hate flossing. I am one of them. I hate cramming my fist in my mouth to reach my molars while I cut off circulation to the tips of my index fingers. Which is why I am crazily devout to my REACH Access Flosser. With the handle of a toothbrush and the yoke action of some of the smaller hand-held flossers, this baby does it all. I've only been able to find them at Rite-Aids, but if flossing is something you avoid, this cuts out almost all of the hassle. Though I will say, I do also endorse Oral-B Complete Deep Clean Ultra Floss.  It's kind of spongy, and stretches taut, but then expands between your teeth? It sounds trippy, and it is… but a great stringed floss. Though, some of my friends with sharper teeth complain that this brand shreds easily on them. And, apparently, I had a lot to say about floss.
Listerine: in both mouth-burning blue (after lunch), and in Smart Rinse Anti-Cavity (morning/night).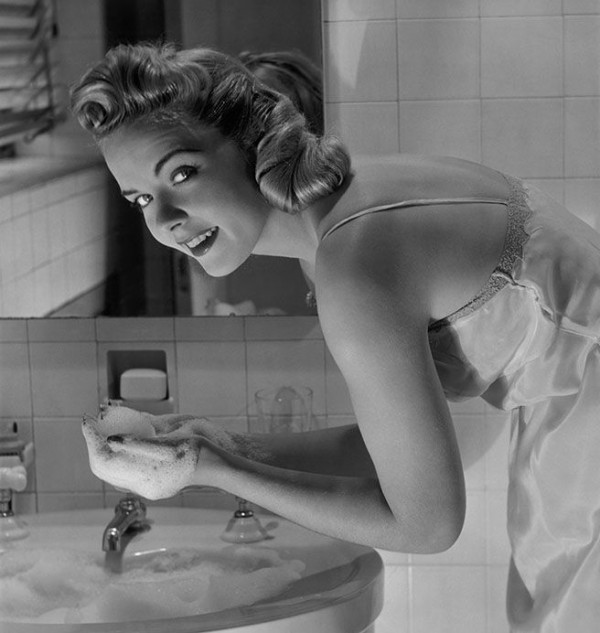 The Clean Routine
Coralie: Um, I don't wash my face, per se. And Bub and I use the same soap: Dove Body Wash, in a not-too-girly smell. I am just not too picky about body wash and Bub is– so, we found one that he likes, Dove– and then we both use it. It is easier just having to keep up with one kind.
Leigh: I have super sensitive skin. I am also starting to develop wrinkles. Did I mention I still manage to have acne? It is hard to treat and heal at the same time and a lot of conventional products proactively hurt me. When it comes to cleaning my face, I've scoured the beauty world and I have a lot of fun stuff to share.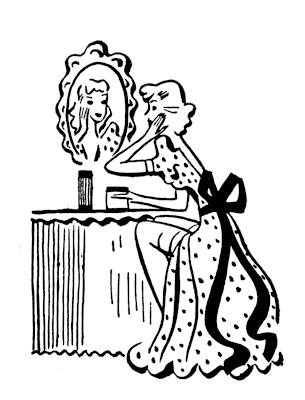 Potions and Moisturizers
Coralie: I have eczema on my face, so I use two prescription ointments: Ketoconazole and Desonide. I follow those up with a face lotion with SPF in it although I only do that for the benefits of the SPF.
Leigh: Remember when we were told to keep oils away from our face? I love how that was wrong. After some trial and error, I finally found a face oil that is not too heavy. I'm loving Beautycounter's Lustro Face Oil 3. So divine. Same with Beautycounter's Restorative Night Cream and Vibrant Eye Perfector. Both are super creamy, absorb swimmingly, and with no irritation. And for when breakouts happen, I use Mario Badescu's Drying Lotion at night and Clean and Clear Advantage Acne Spot Treatment for invisible daytime treatment.
Hair Ye Go
Leigh: As you may remember, I have a complicated relationship with my hair. So, it won't surprise you to know that I have a lot to say about hair products and styling.
The right brush is so key when styling hair. I have four go-to brushes: a large paddle brush for wrangling and straightening, a Denman Cushion Brush with Nylon Bristles (for vintage looks), a very-wide toothed comb (for all else), and (the quintessential piece that everyone should own) a fine-toothed, metal rat-tail comb. Yes. Rat-tail comb. Learning to use this comb will raise your hair game, guaranteed. This comb teases, divides, and tamps down errant strays. Learn to use this comb. I'm going to preemptively say, "you're welcome."
Dry Shampoo. If you haven't joined the following, get it, like… yesterday. This stuff will change your hair life. If there is anything on this list that is actual magic, this is it. I don't particularly have a favorite brand, but I do have a preference for the aerosol variety (I know, I know…) but it adds all the volume.
I alternate between Neuma's NeuMoisture Shampoo and Conditioner (like Beautycounter, they are also focused on effective, but safe products), WEN Cleansing Conditioner, and whatever Birchbox sends me.
Elnett Hair Spray is the gold standard for a reason. You can take over the world with this hairspray.
Gold N Hot Jet Bonnet– No need to gush over it. Seeing as I already did.
If I'm going curly, the only time I brush my hair is BEFORE I step into the shower. Learn the art of re-activating curls with water and use a t-shirt to "towel" off your hair when you step out of the shower.
Coralie: Ha! I have a brush, that I've probably had 10 years and I just bought a cheap, thick comb. I usually brush or comb my hair when I get out of the shower. For most of the year, I usually let my hair air dry and then put it in a pony tail. For the fraction of the year that I actually fix my hair, I blow dry it and then use a straightener on it. Nothing fancy at all.
MadeUp
Coralie: I use no more than 3 makeup products. I use eyeliner, mascara and in the winter, I use powder. And here is the thing, I am not overly brand loyal. I have used Bare Minerals powder, which I loved. I currently have Urban Decay powder (I love it too) but, like I said, I haven't used it since March. I have used every brand of drugstore eyeliner. I typically prefer liquid but a good eyeliner pencil is nothing to scoff at- My favorite eyeliner is still Lancôme Liquid Liners but, Kat Von D's is good and Covergirl/ Loreal/ Revlon liquid liners are all decent too. I wear mascara most every day but… I am not brand loyal in the least. drugstore, department store- whatever.
Here's the thing about me and eyeliner… I only line my upper lid, never- ever my lower. I know I should. Generally, I wear a big fat line from where my eyelashes start to the end of my lid- no cat eye business. Sometimes, and just sometimes, I do a thin line- which I have been told looks better but, it doesn't always work out for me. And no, I am not about to use make-up remover and start all over- not happening. Now, I do love some colored eyeliners. I am not talking about neon colors either. Lancome makes a liner in a color called Black Ice. I LOVE it! I will wear it by itself or layer it on top of another color- fancy, yes. I generally always have black, ice black, navy, copper or brown eyeliners in my bag.
And while I am telling all my secrets, I totally don't apply eyeliner like I should- I pull my eyelid out and draw a line from and then let my eye lid go and fill in the gap between the line and my lashes- which is why a thin line doesn't always work out for me. I know you are supposed to do dots and then connect them… yeah, no.
Leigh: After my post about makeup expiration dates, I feel like I don't have ANY makeup left. But, here is what I do know:
The Pits
Coralie: Okay, in the South there is no skipping the deodorant. I am well aware of the dangers of using it- after all, we have a massive collection of lymph nodes in our arm pits. And lymph nodes are like the super highway of our bodies so, you don't want to contaminate them– I have friends that have used the crystal– it didn't stand a chance in the summer heat. I have friends that tried to not use deodorant at all– disaster. All that being said, I swap between Ban roll-on, Degree and Secret– and my choice is generally influenced by which one is on sale and or smells the best.
Leigh: Right now, I'm kind of having a deodorant/antiperspirant conflict.  There is a huge difference between deodorant and antiperspirants. I was a long-time Secret Invisible Solid (in Shower Fresh) gal, but have been dipping my toe recently into the less sweat-gland suppressing realm. Although the science continues to say that aluminum is A-Okay to allow to leech into your body, I remain skeptical still. I tried Tom's, and Crystal Body Deodorant Stick, but my foray into the stink-ier side came to an abrupt halt once summer hit. Do you have an alternative deodorant that you swear by? What if I only used deodorant in the winter, but antiperspirant in the summer? Does it mitigate any damage? Good grief.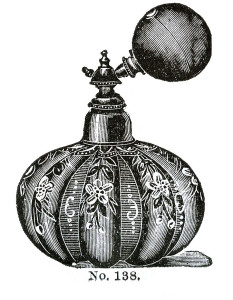 Eau De How You Doing?
Coralie: I love perfume! I love it. I have been known to wear it everyday! I wore Christian Dior's J'Adore for years and I still keep it on hand. When my grandmother died, I was left with her perfume collection– talk about extensive. However, her signature scent was Beautiful by Estee Lauder and she had plenty on hand when she passed. Initially, I was grieving and wore it in remembrance of her. I still have it and I am positive I will keep it on hand forever. But, due to a Birchbox sample, I fell in love with Juicy Couture's namesake scent. I love it! Seriously.
Leigh: I am more of a perfume bottle collector than a serious user. Though, when the occasion dictates, I've been spraying Fresh's Cannabis Rose Eau De Parfum, Coach's Poppy, and C.O. Bigelow's Ginger Mentha No. 1319 Spray.
Soap Dish
Coralie: Like I said above, Bub and I use Dove Body Wash. He likes it because it does not dry his skin out- dry skin means he's itchy all day and he doesn't like that.
Leigh: The only liquid hand soap I really like is Method. Though, I do use a bar soap in the shower. Contrary to Bubs, conventional bar soap dries me out. I had stayed away and used some oil-based gels until my cousin Lee recommended a brand she carries in her stores. It requires me to apply no lotion afterwards, washes clean, and leaves my skin so soft and smooth. In the shower I use exfoliating bath gloves and a back scrubber/exfoliator. Also, hands down, the best foot scrubber is Mr. Pumice's Ultimate Pumi Bar. Seriously. It's a game changer.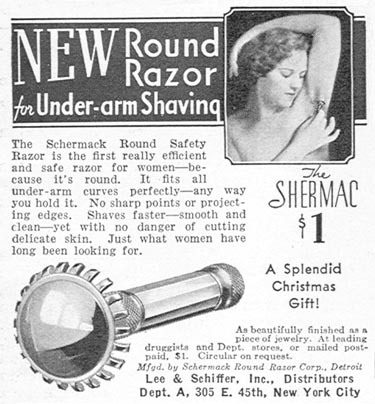 Hair Removal
Coralie: I used a Venus razor for forever but, I got a Gillette Quatro in a Birchbox and I became a convert. And I did make my own shaving cream, but most recently I just bought some Skintastic, or whatever. Another day, another dollar.
Leigh: I don't like to pay the "pink tax". Little known fact: the color of a razor has no impact on its effectiveness. So, why should it impact the price? But, if I'm being honest, the older I get, the less I care about shaving anyways. #hairdontcare. I shave more in the summer, but when winter comes, heh. Good luck with that. When I do, I use cheapo razor cartridges and whatever Birchbox samples I have. As far as hair removal? My sensitive skin precludes me from waxing or shaving my face… which is unfortunate as I am sometimes hairy. I endorse the Tweezerman brand of tweezers and have recently fallen in love with their Smooth Finish Facial Hair Remover. It takes some getting used to, but is better than hundreds of dollars in laser treatments, or the two week breakout from a waxing adventure.
Tools of the Trade
Coralie: Tools? Huh? Oh. I have a Nano Silver hair straightener. I wore my Chi out.  I have had my Nano 6 or 7 years and it is still chugging along. It has temperature settings, it works great. And I have my hair dryer and that's all I got.
Leigh: Jumbo bobby pins (which I keep in an Altoids can), ceramic/tourmaline anything involving heat, and a sense of adventure, or humor, preferably both.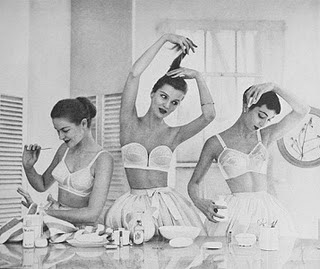 The Routine
Coralie: um, I turn on the shower and wait for it to get warm. Then put myself and Baby Bub in there- oh yeah, I still shower with him because it's easier. So, a shower by myself is a total treat. Anyway, I try desperately not to trip or step on a boat, an airplane, or foam letter and avoid a slick almost 3 year old. I wash my hair with Neutragena T-Gel as I have for the last 20+ years. I have eczema of the scalp. And then I use a conditioner with argon oil in it.
Conditioner is probably the one thing that I really splurge on in my beauty arsenal. Using a good conditioner is why I don't have to do much to my hair. I buy my conditioner at TJ Maxx. I discovered the wonder of argon oil about a year and a half ago- if you have never used it, I suggest you give it a try.
Anyway, after I wash and condition my hair, I wash my body with Dove and a shower puff. Then I wash Baby Bub using Johnson & Johnson baby wash and then his hair with Up & Up baby shampoo.  Then I get out and leave Baby Bub in there to splash and generally cause a ruckus until he's waterlogged. That's my routine, I shave my legs about once a week if I am lucky– when I get to shower alone.
Leigh: In the A.M., I remove my night guards and put them in an Efferdent Mint bath. I brush my teeth, then rinse. I then choose the right face cleanser and go for it. I then apply serums, moisturizers, and primers. After a couple of swipes of deodorant, I decide whether or not makeup is happening today. I love to get dolled up, but a majority of time, I'm pretty basic. If it's a makeup day, then the order is Face, Brows, *get dressed*, Eyes, Lips. Then, with a spritz of perfume, I'm out the door. At night, I wash my face and décolletage, apply serums, oils, and moisturizers, brush my teeth, rinse, floss, insert night guard, scratch back with my Bear Claw, and then read for an hour go to sleep.
Showers, on the other hand are a big deal. Post-workout showers are one thing. Soap, rinse, done. But since I only wash my hair every week or so (mainly the "or so" part) it becomes a thing. I get in the shower (though I think I might start showering with a bucket to conserve water) immediately start shampooing my hair to give me maximum time to condition. Then I rinse. Then I apply conditioner, put it up in a hair clip, and go about my other shower duties: face, shave (?), soap, feet, etc. Halfway through my other duties (but many minutes later), I rinse out my hair to give it maximum time to drip while I'm still in the shower. Complete other shower duties and rinse super thoroughly. Step out of the shower, wrap hair in old t-shirt and dry off.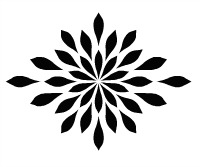 There you have it, Your Honor: our picks for the beauty cabinet. We are suckers for shiny new packaging but, we love our tried and trues, too. You know what else is beautiful? Being healthy. In fact, next Monday, we can't wait to share a guest post from our friend Reagan all about the hidden chemicals in our household and beauty products featuring some pretty scary statistics. What do you think? Did any of your favorites make (or NOT make) our list? Are we missing a crucial component to our beauty arsenal? As always, let us know what you think!