It might be safe to say that we look forward to this post the most of all every year! We both love to share our favorite things that have crossed our paths throughout the year. However, it feels like we just sat down to work on last year's list not too long ago except it's been a million years since then! But alas, we are here again.
We are ever aware that our society puts the emphasis on buying a bunch of junk just for the sake of buying a bunch of junk. That's not what we are trying to do here– we are trying to help you find the perfect something for the perfect someone. Every time, the best gifts are given with much love and a nice dose of thought as well. A thoughtful gift is better than an expensive one, hands down. We are both of the mind to think globally and buy locally– and encourage you all to support small businesses (although, big boxes have their place too). Homemade gifts are always a thoughtful alternative, but (if you go this route) make sure to start sooner rather than later– no one needs added craft stress around the holidays.
As always, most of the gifts on this years list can be found at our Amazon store or by clicking on their picture or embedded links! And, please, enjoy our Christmas playlist as you peruse our 2015 Favorite Things!
(Leigh's Pick) The Squatty Potty:  Although it is not the most sexy or glamorous gift, I would like to (again) recommend the Squatty Potty. Because, you know what is sexy? Colon health. I love that I have had multiple readers of the blog contact me to let me know that they purchased a Squatty Potty after our recommendation and it was a game changer for them, as well. Another awesome aspect of this gift is that is comes in two price points. If the traditional plastic model ($28) isn't aesthetically pleasing enough, there is a pricier (but attractive) bamboo model ($78) also available. This is also a great gift to give yourself!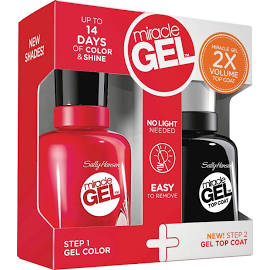 (Coralie's Pick) Nailing It: Okay, let me lay this on you– 2015 was the first year ever that I have ever had my fingernails professionally did done. And I am just infatuated by it! Nope, I never had acrylic nails. No French manicures, no Lee Press-On Nails. None of that. And yes, I am well aware of the fact that I am no where near the head of the class on this gel nail manicure business- but. I do believe, I am here to stay until further notice!
To continue talking about nail polish- let me go ahead and say this- I have never been that girl that wore fingernail polish. And even though I have worn toe nail polish for the better part of the last 2 decades- I am horrible at painting nails. I mean, horrible. And as a bartender, my hands get a total workout when I go to work- So, even during the busy season a gel manicure doesn't last as long as it should. The off season seems to be my time to keep my fingernails colored. So, this is is the first half of my favorite things concerning gel polish- a good ole fashion gift certificate to get your nails done- love it.
But, my toes! I was so excited to see this new Sally Hansen product that claims it is a miracle gel that lasts twice as long as regular nail polish and yet does not require a light to set the polish. I can only imagine how long it will last on my toes! This made it into my cart the other day and I cannot wait to see how well it does.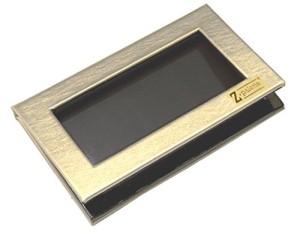 (Leigh's Pick) Z Palette: Last year, and every year probably, I will always recommend a gift certificate to Sephora– especially if your giftee is a glamour puss. But, another great gift (for those with a penchant for cosmetics) is the Z Palette. The Z Palette streamlines your makeup bag by removing all the excess packaging from your cosmetics (see below graphic). It comes in a variety of colors and patterns, and is the perfect thing for taking your makeup game to the pro levels while removing clutter.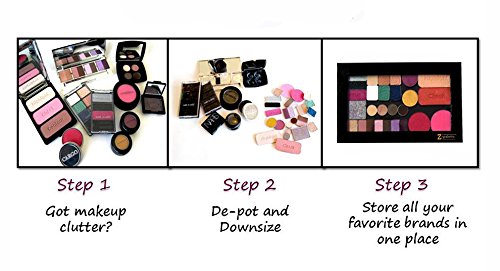 (Coralie's Pick) Chatbooks: This is seriously one of my new favorite things that came to me this year. Let me poll the audience- how many of you have a phone full of photos that  you would die if you lost? Yeah, I thought so– everybody does! The pictures on my phone basically tell the story of my everyday life.  And I have loved a photo album since way back.
For the photos off my phone I wanted a photo book with just one picture on each page (like a 4×6 flip book) and I didn't want to pay a fortune to get it. That doesn't sound like a very tall order, but it kinda was– until I found Chatbooks. It was super simple- download the app, upload the photos on my phone- order my book. There are ordering options, but, I just got the $8 book which includes 30 photos and then each additional 10 photos is a $1. The book I just printed had 93 pictures and it was a little over $16.
Oh, did you see that code up there for a free book? Yep, you got nothing to loose on that deal! (And to be completely transparent every time someone uses that code I get $1 towards my next book.)
(Leigh's Pick) eClothes: I was planning on writing a post about these amazing things, but I'll start by mentioning them here. Like the Squatty Potty, this may not seem like the coolest gift (and you would have to give it to the right person in the right context/tone), but these clothes are about the closest thing to magic that exists. The composition of the fabric of the clothes make even cleaning the stove top a snap and (get this) all you need is water (here is the science if you don't believe me). They are truly wonders of the modern world. Not only are you NOT using toxic chemicals, but you are also not wasting paper towels. These even impressed Josh which (as you know) is not easy to do. This is a great gift for Moms, neat freaks, or lovers of practical things!
(Coralie's Pick) Samsung Gear Fit: Okay. I want this. It is just this techy thing that I want. I don't want a smart watch. I just want this little thing. It's a watch, a pedometer, a sleep monitor, and you can see who is calling.
To be fair, I got a FitBit for my birthday- and it does all the above… but, I wish I had gone with my original decision and gotten this one instead of letting the Geek from the Geek Squad talk me out of it. The FitBit is cool, don't get me wrong- but, the feature I didn't think I would give a flip about is the one I want fleshed out on my wrist— the phone features. Yeah, I know- I know. But, it's true.
(Leigh's Pick) Fitbit: Ha! And here, I was going to recommend the Fitbit. If both of us recommend a multi-purpose tracker, then it's probably a legit gift idea! Just be careful about the context in which it is given– you don't want to give Aunt Martha a complex. But, if you know someone who loves metadata, this is a great gift. (P.S. Aunt Martha, you would love a FitBit! It is pretty cool having an awesome pedometer and sleep monitor on your wrist- not to forget a watch. -CA)
(Coralie's Pick) Dooney and Bourke bags: For the last two years, I have picked Dooney and Bourke bags- it's safe to say:
Some of my friends love Coach, some are devoted to Michael Kors or Hobo International- but, I love the Dooneys. I just love a nice bag and purses are no exception. I have gone through a couple this year but I finally settled on a black Florentine leather messenger crossbody number that I just love. I totally suggest you click on that cute little image right above and see which bag you can't live without! (Because I can't live without all of them!)
(Leigh's Pick) Experience This: Studies show that (when pressed) people very seldom really remember specific gifts or things bought in the past, but those same studies show that almost everyone remembers experiences. And as much as everyone would love a trip to Maui as a present, the experiences don't have to be expensive. It is, as always, the thought that counts! It could be anything from giving someone a museum membership in their town, to a zip lining adventure, down to a gum-tasting flight at your local convenience store. It is the experience that counts. (Baby Bub got a year long pass to the local zoo- and he loved it. –CA)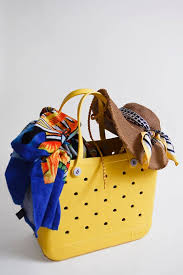 (Coralie's Pick) Bogg Bag: Okay. I live at the beach and I am bag lover and you would think that finding the perfect, best, most awesome beach bag would be a snap. Well, it's not! I have tried lots of different bags for the beach/boat. I know, first world problems. We live out of our beach bag for over half of the year, so a good one is key. My beach bag stays packed from March through October. And this one seems to be firing on all cylinders! I have it on the low-low that Santa is gonna drop one of these off at my house this year and I am so totally pumped!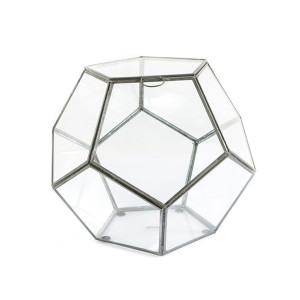 (Leigh's Pick) Faceted Terrarium: How pretty is this? And think of all the treasures you could put in here. Succulents? A collection of some sort? An objet d'art? A science project/terrarium kit? I think it's a lovely present! This one even made it on my list!
(Coralie's Pick) Sectional Sofa: This is how you know you are getting up in age— you beg your husband for a sectional sofa until he relents… well, see I have wanted a sectional sofa for quiet a long time now and finally- we got one! And it is my favorite thing! I mean, all I want to do is chill on it (I am on it currently). It is soft and comfy and I really love it! A sectional may not be for you, but a comfy sofa is for everybody!
(Leigh's Pick) Packing Cubes: At this point, I consider myself a master over packer. Though, no matter how masterfully I pack, with all my pants here and my socks over there, after a few days of living out of my suitcase, it's a mess… or, at least it WAS until I got some packing cubes. These bags are a great gift for the traveler in your life. They keep everything separated and organized and are great for quickly arranging and locating something. They come in all sorts of sizes, colors, and patterns, but are a MUST for anyone who travels.
(Coralie's Pick) Yeti cup: Okay. So. Yeti Coolers are all the rage down here. Do you know what Yeti Coolers are? Take a quick second to Google them if you don't- I'll wait right here.
Did you see that price tag?!!! Yeah, for a cooler! But- a Yeti hangs its hat on the fact that ice stays ice in a Yeti and does not melt.  And it's pretty true- my one caveat is this a Yeti weighs a TON! Then you add ice and drinks and toting that cooler anywhere is next to impossible. And have even found myself totally amused watching tourist lug their Yeti cooler down the beach- the struggle is real!
But, the latest thing are these Yeti cups. And in all seriousness they're awesome! Bub gave me one for Mother's Day- so, I used mine all summer and I am here to tell you that there is no other cup that keeps ice like this one. Seriously. In the past, using a Tervis Tumbler, I would have to put ice in my cup with every drink and it would be all gone by the end of the drink. Using my Yeti cup, I only have to ice up once or twice all day! And my Daddy, who is a hard-ass thorough consumer was duly impressed. (He put ice in his in Monroeville in the morning, drove to Gulf Shores drank out of it all day and night and had to pour his ice (from Monroeville) out the next morning when he filled it with coffee- I'm just saying.)
(Leigh's Pick) A Massage Certificate: This goes in line with Coralie's suggestion of purchasing a certificate for a mani/pedi. There are some people out there who aren't comfortable with strangers touching their bodies, so do a little research first, but if there is anything better than a massage, I don't know it. Basically, any pampering spa-like service is a good bet. This goes for girls and boys! Fellas like to get pampered too!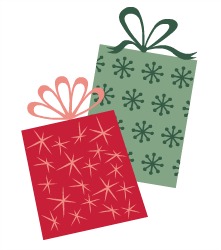 (Coralie's Pick) Subscriptions: After watching Baby Bub do Christmas morning last year- he played with one gift (his trains) the entirety of Christmas Day and totally ignored everything else for the rest of the day and days afterward. It made me think that it would be awesome if a gift/surprise arrived in the mail every month.
Leigh and I have both had Birchbox subscriptions– which also cater to men. Other friends love their glamour bags that arrive every month from Ipsy or their razor of the month or whatever. And let's not forget about the endangered species of magazines! I mean, a magazine script could be of the digital kind too.
(Leigh's Pick) One of YOUR Favorite Things: If you have a favorite restaurant or product, pass it on! Not only are you able to vouch for it, but you are supporting and perpetuating the existence of something YOU love. Everyone wins!
(Coralie's Pick) Jewelry- From Etsy: Check these out–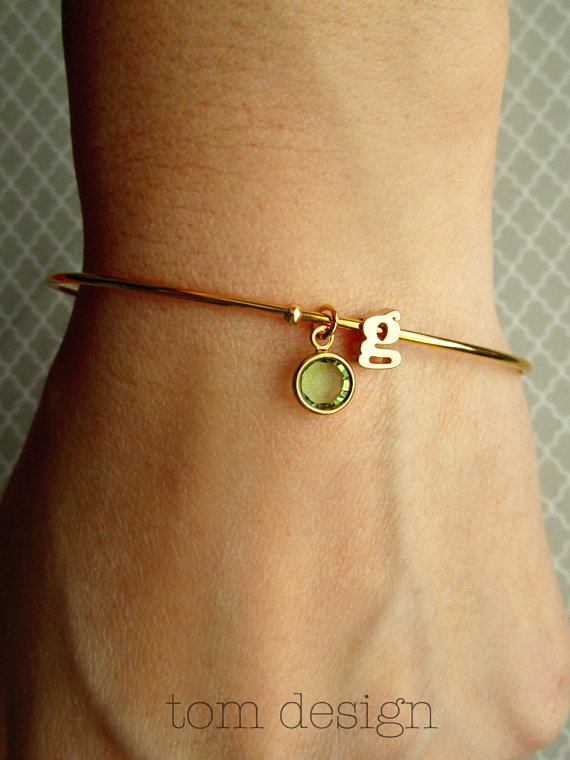 These are just three quick cuties I found just taking a fast look around Etsy. The top one, you can pick what you want on your bracelet. The second one, will do a handwriting copy on a bracelet- LOVE that! And the third one- I am obsessed with initial jewelry except I want a B or an H in honor of the leading men in my life. However, Etsy is full of wonderful and gift options and I totally recommend you checking it out. (If you like the ones I picked, just click on the photo and it will take you to their shop.) (Y'all, if you are going the Etsy route place orders NOW as independent vendors may take additional time– especially if you are getting something personalized! –LV)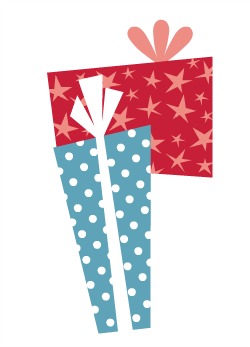 (Leigh's Pick) Ads Free ______________: These days, everything (Hulu, Kindles, smart phone games) have ads– we get it. It's how they make money. But, many have the option to opt out of them… for a fee. Pay that fee for someone. If you religiously play Words for Friends with someone, give them a homemade gift card and offer to pay the fee. Also, if you have anyone in your family just starting out in the adult world, offering to pay for *insert utility bill here* for a month is also a thoughtful gesture.
(Coralie's Pick) Gift cards: Okay, some people think gift cards are a cop-out. And in some cases they are. But. I love a gift card! I love shopping. So, a gift card, in my book, is awesome! As a matter of fact, both of my sister asked for gift cards this year. One wants one from Target and the other wants an Amazon one. I mean, easy peasy. I myself, I love TJ Maxx gift cards, Hobby Lobby, or wherever!
(Leigh's Pick) Changing the Present (dotorg): Last year I mentioned Heifer International, and that is STILL a worthy option (in fact Heifer International is one of the non-profits ON changingthepresent.org), but I was recently introduced to Changing the Present (thanks, Julie!) which works in a similar way, but with endless options in every price range. The beauty of Changing the Present is that instead of donating money to an organization in a general way, you actually get to choose what your money does… specifically. All of the charities in the Changing the Present are aggressively vetted, so you can be sure that your donation is going towards a specific action, instead of funding a CEOs bonus. It is anything/everything from buying gas for a cancer patient going to treatments, a bunny hutch in an Argentinian village, or sending 10,000 water purification tablets to a village in Malawi. What I'm saying is, don't waste money on junk… make it count. (Bub and I often donate to charities in our grandmothers' names because they have everything and are infamous for saying "Don't get me anything- I already have everything."-CA)
Are you still stumped? This is the one time of year where cyber-stalking is encouraged! Does your intended have an Amazon Wish List? Or a Pinterest account? They may have already done the work for you!
And were you wondering what is on Oprah's Favorite Things list this year? Well, Check it out Here. No offense, O, but we think our list is better and a little more practical than hundy-dollar sweat pants!
We hope that this year's list will help you find the perfect gift for your special someone. As much fun as it is to get gifts, it is so much more fun to give a gift that is truly loved.