Dearest Reader,
Three years ago (this week), we launched Fun Things To Do While You're Waiting. A lot has happened in the intervening years and keeping the blog going has been no small feat. Our back catalog now numbers into the 560's. It has truly become a chronicle of our lives over the last three years. Just as we've evolved, so has the blog. Also like the blog, we will always be growing and changing. Learning new tricks, improving on old.
There are a few loose ends we would like to settle before we officially kick off our fourth year. This year, rather than doing a hits and misses from the past year as we've done in the past, we thought we would change it up a little. Because it wouldn't seem like a Blogaversary if we weren't doing something different, right?
Today, we're going to concede to some posts that make us wish the internet wasn't forever. As we get older, so does the internet. Just like slap bracelets and shake weights, there are several things in our back catalog that just no longer apply. What, at the time, warranted enough of our energy to write about, we now want to sweep under the rug. Admitting that our genius did not fully extend to succulents, Easter eggs, maintaining kitchen cabinet organization, or terracotta pots is hard. What we thought was brilliant turned out to be something that we barely remember writing, let alone it being an earth-shattering masterpiece. So, today, in the spirit of full disclosure, we are going to share with you the posts where the last time we thought about them was when we wrote about 'em.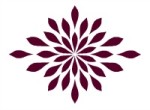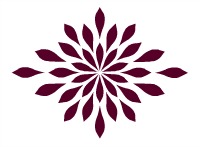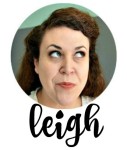 I've had some hits. I've had some misses. But here is my compilation of things that just aren't applicable in my life anymore. Though I would like to note that just because they aren't applicable in MY life right now, doesn't mean that they wont work for you!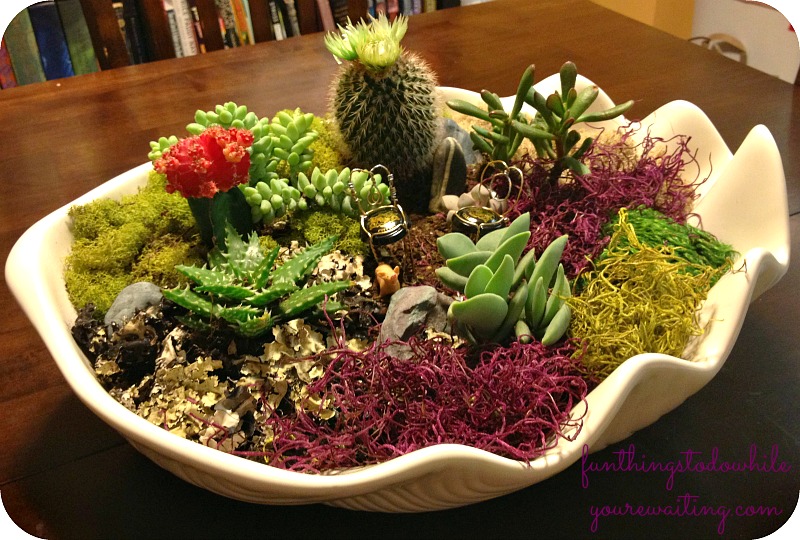 My plant game has been raised recently. But, back in the early days of this blog, I was just flailing to keep anything alive. All the beautiful succulents in my beautiful clam shell fairy bowl? Yeah. All dead. I wasn't willing to cut drainage into my clam shell. I'm still not. But now I know you need them. Self watering plants? Successful, but I got tired of it looking like I lived in an elementary school science room. Same goes for Mosser Lee Soil Master.  It lives in my closet now. No longer applicable. I also haven't used my trick to keep cilantro since we left Chicago. Basically, if you hear me talking about plants, take it with a grain of salt.  (A note from Coralie: for the record, I use your cilantro trick in the bag in the fridge allllll the time and as long as I use the cilantro pretty regular, it works great. If I let it sit in the fridge unattended….)
I've been working hard on kicking the sugar monkey off my back. And, as such, I wanted to apologize for sharing the recipe for "Clean Cookies." Although delicious, and full of whole-food ingredients, it is LOADED with sugar. Do you realize how much sugar a banana has in it?! Aye yi yi! Are they delicious? Oh my, yes. Are they perhaps better than eating an Oatmeal Raisin cookie? Maybe. Depending on what kind of plan you are working and the portion size, they may be perfect for you. But, for me? Nah. No longer applicable. The recipe is like a wolf in lamb's clothing.
If I recommend something to you guys, I stand behind it 100%. Which is why I am sad to announce that, until further notice, at this time, I can no longer recommend Casabella Water Stop Gloves. It pains me to write that since they were (in their prior iteration) perfection. They are on probation while they reconfigure their manufactory. But, until further notice, don't spend your money.
You guys should know by now that I love a good cleaning hack. And I've shared some with y'all that I still use #alldaylong (more on that Thursday). But there are a couple that I wish I could take back. In fact, I've apologized before. The first and worst offender was my post on silver polishing. NEVER polish your silver electrochemically.  Additionally, avoid cleaning stove burner pans by soaking them in ammonia. Ammonia is the worst. You don't need to be messing around with something that caustic when it is so inexpensive to just replace them. Same goes for removing paint from plastic containers. Even though it is one of our highest viewed posts, the result is not worth the amount of acetone you have to huff.
And although I consider myself an expert-level crafter, I have never once used my DIY Light Box. As I still need one, I think I'm going to have to revisit the idea. And although I still use my decoupaged boxes in my craft room, I wouldn't recommend making them. They are holding up okay, but (like all decoupaged things) I worry I'm going to rip them and that they wouldn't hold up to extreme jostling.


I sound like a broken record, but we shot out of the gate our first year at a breakneck posting pace. And as such there were days that my content was crap. Even though it forced us into the habit of blogging it did not necessarily force us into the habit of knocking it out of the park with every post. So, let's get down to business and take a look at some groups of my best duds.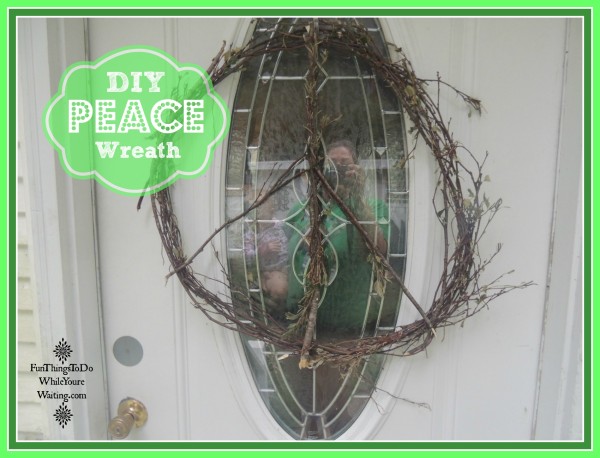 So, let's start with some of my crafty projects that went over like a lead balloon. There's the River Rock Doormat, the Peace Sign Wreath, Friendship Bracelets, and least we forget my self admitted craft extravaganza flops from the end of last summer. So, how do I put this clearly… a) I didn't follow the instructions exactly on glue that I used to glue the rocks on the doormat and they immediately started falling off  b) the peace sign was flimsy- I think it would have been better if I had used WAY more twigs and wire rather than thread c) friendship bracelets- maybe I should have left those in my middle school memories and d) you win some, you loose some.  
Let's move onto the one hit wonder recipes that I have stashed away in our archives. I am for real when I say that cauliflower was the last vegetable frontier that I conquered. I do love cauliflower but, I have to admit that I have only made Cauliflower Fake-out Garlic Bread and Cauliflower Crust Pizza once each. Homemade Tortilla Chips, Clean Banana Bread, Zucchini Lasagna, Squash Muffins, Pizza Roll-ups, Pancake Muffins– all made just once for the blog. And I only remade Chicken Cacciatore because Leigh told me JoJo was a fan of it…  (A note from Leigh: !! We need to put cacciatore back on the menu! I'd forgotten about it. Also, I too have been on a cauliflower kick. My favorite recipe is roasting them in the oven with toasted almonds.)
Now, let's talk about the clean eating rampage I went on. And in all honesty, clean eating is so good for you. I mean, there is something so wonderful about eating fresh, unprocessed food. And as much as possible, we still do. However, the processed foods have crept back into our lives. I have not once make clean banana bread since I made 3 years ago, squash muffins– they were great but have not been seen on the menu rotation ever again. Almond encrusted veggies are delicious and a fantastic alternative to frying or even baking in flour- but, no mas (the almond encrusted chicken either).

I also have a slew of posts about gardening and about flower pots in particular. I painted and stacked flower pots, I decoupaged flower pots and I used painters tape to paint flower pots too! And while they were cute when I finished with them- the stacked pots haven't been stacked in a couple years and the spray paint has mostly flaked off of them. The decoupaged pots mildewed! Maybe I should have sealed them better. (I will say that that cute paisley stamped flower pot on the bottom has kept its stamps and is still cute.)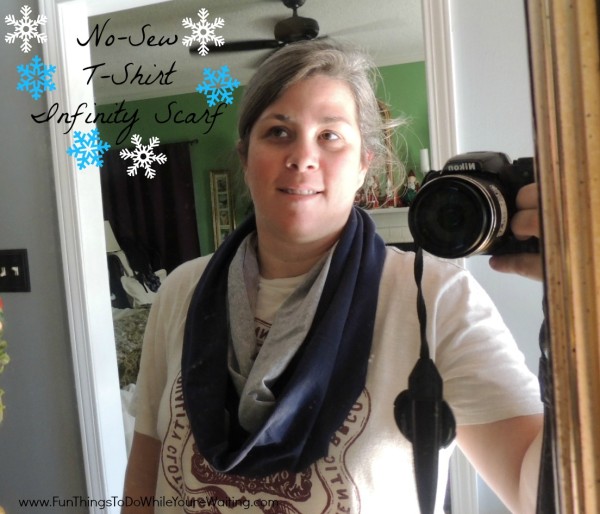 And I want to tell you, beloved Reader, that t-shirt modifications should be left in Leigh's bag. I so wish I could sew, but I was not blessed with that talent and skill as evidenced by me hemming trousers with an iron and magic tape. The infinity scarf I made out of t-shirts… went immediately in the trash after the post was written. And the tank I made… gone. So, from here on out- I'm gonna let Leigh do the sewing- she's a whiz at it.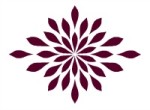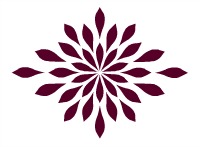 What do you think? Were there some surprises in there? Do you have projects that are no longer applicable? Tell us about them in the comments!
Thanks for another great year, gang. As always, we want to thank all of our guest posters and frequent readers for being part of this journey with us. In celebration, we are having a special posting schedule with oodles of content for this week. There was today's post (on a Tuesday-whoa), tomorrow we will be publishing a celebratory Spring playlist, and Thursday, we're going to be discussing posts we will and still will share #alldaylong. Share along in our celebration!