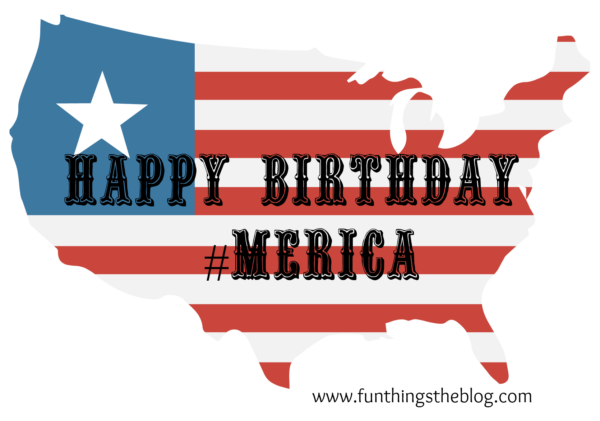 I am flying solo this week. Leigh is out on location somewhere in the jungles of California shooting a movie. She is so far out that she has no wi-fi and no cell service. She sent me an SOS email asking to please keep the blog's home fires burning alone this week while she is out of pocket. So, hand me that fire poker because while the cat is away, the mice will play!
We had originally thought we would do something centered around the 4th of July- so, why rock that boat? What does the Fourth mean to you? Does it mean remembering how fortunate we are to be in a country that we are afforded way more freedoms than lots of other countries? I am always reminded by the Fourth that a group of dudes (and dudettes) said Hell No! We're not going to take it and gave the man the finger. (That's the abridged edition and there is even a song about it.)
But, for just a moment of heart felt gratitude for our forefathers who decided to stand up against injustice and fight for independence;  and for those since who have fought to preserve my freedom- I'm proud to be an American.
The Fourth of July means all that to me but it also means fireworks, homemade ice cream and pie, hanging out with friends and family, maybe some some cute decorations and if I am feeling particularly patriotic, something fitting the occasion to wear- okay, really my outfit comes first. I have scavenged the information superhighway to find some inspiration to get my and your red, white and blue party started and I am eager to share it with you!
First things first, the outfit. Gotta be looking fleek in your Star Spangled outfit. So, I have some suggestions for you. First, my favorite:
Yes, I would rock this racer back tank like a rock star to any red, white and blue soiree. What does "Patriotic AF" mean? Look it up in the urban dictionary or know it just means to be really, really patriotic. (I found this tank on Etsy, and this shop has a bunch of cute tshirts- worth your while to check it out.) This may not be your style, this Dream Team shirt from Tipsy Elves (yes, of Shark Tank infamy) may be more up your alley.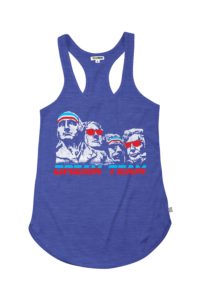 And here's you a little tutorial on how to get your nails looking fly- who doesn't love when their nails match their outfits?!
Outfit, check. Now, let's do some decorations. I found this really easy tutorial for making a wreath- perfect for your door or on the wall behind the drink station- it's cute. If you don't want to use bandannas, you could just use red, white and blue fabric of your choice.
And another quick tutorial I found is for pinwheels that I think could be stuck in any number of things including flower pots, vases, centerpieces, and even hung from the ceiling. I think these would be great birthday decorations too.
And what would a party be without some great food? And I have just the suggestion for you- an Old Glory Pie. I am thinking it would be a total crowd pleaser and also, you could add to your resume that you successfully made on of these. Add a scoop of ice cream and you have my full attention.
Outfit, nails, decorations, pie- what am I forgetting? Oh yeah- drinks. Dare I suggest some champagne or white wine spritzer with your choice of blueberry or strawberries for the garnish? Oh, those would be ah-mazing. Done and Done.
I hope this gives you some inspiration to get your Fourth of July Yankee Doodle self in gear and get your party planned and started! As always, we look forward to hearing your thoughts and suggestions in the comments and Happy Birthday #Merica!