You didn't think we were gone for good did you? You knew it wasn't going to be that easy. Fall has seen us both bucklin' down in different ways and  (like always) as we evolve, so does the blog. Thank you for your patience and don't worry, we'll spill the tea in two weeks with an all new Ain't That Some Shit. But for now, we wanted to get right to the heart of the matter and give the people what they want! Some fun things to do!

Okay, I got 3 things that have really caught my ear in the last few weeks. I listen to 92 ZEW out of Mobile. It is an incredibly awesome radio station and their rotation of songs and such is just easy. They play some great music- not to mention jazz brunch Sunday. The first one that caught my ear (and is now on the verge of getting overplayed) is Vaporize by Amos Lee. I make no apologies for my unadulterated love of pop music or the music that I find listening to the radio. Actually, it's an unadulterated love of a good beat. But, I am going down a rabbit hole, back to Vaporize and Amos Lee. Somebody broke his heart… again… and we got this song out of it.
Amos Lee does have this voice that just speaks to you and you can find other songs of his on playlists we've done over the years. But, after I got over the initial shun of him singing a song about vaporizing (I know, I am an ex-smoking hating ass- I thought he was talking about nicotine vaporizing- but, he's not)… I sunk my teeth into this one and it is a good song with a catchy tune.
Next on my list, and I do believe I love it more than the Amos song. And I only know this one song by this band or is he a single artist- it doesn't matter? But, this song, When the Tequilla Runs Out by Dawes is my JAM!
The lyrics of this song… they just speak to me. "Ladies and Gentlemen, we have begun the initial decent. It's time to pull up on the wheel" I don't know, I just love this song. It's most def my jam of the minute. Every time I get in the car, I want to turn it on and turn it up loud. It's like that song  you play on the way to work get you pumped up and the song you play on your way home from work to recover from work shrapnel. Love it.
And, the final song bouncing around my head is "Waste a Moment" by Kings of Leon. Apparently, they have a new album coming out or just out- I do want to listen to it. Kings of Leon holds a special place in my heart- they helped me through my grandmother's death. Again, with the rabbit hole, I like this song. I recognized them immediately when I heard it.
I am looking forward to listening to the rest of the album.

We've been toiling away in the YouTube salt mines to bring y'all our latest playlist (dropping next week), so a lot of the stuff I'm listening to has been absorbed into that. I will, however give you two album suggestions and two singles that are of note.
I liked to start by recommending Bush by Snoop Dogg. I know what you're thinking. "But Leigh, didn't you already feature a track from this album in an earlier playlist?" Although no one was actually thinking that, yes, I did but this whole album deserves a shout out. Snoop isn't really known as a singer, per se, but this album begs to differ. It is primarily a pop album which is atypical for Snoop and his brand but this album feels so right. It basically played on repeat for a large part of my summer and deserves a listening in toto.  It's a tight 42 minutes and y'all it is a guaranteed mood lifter. Produced by Pharrell, I defy you not to enjoy it.
Leon Redbone's On the Tracks is a perennial favorite, but has shuffled its way through my mind grapes again. It centers me and makes me happy. Can't beat that! Plus, I've been mulling over doing some covers from this album under the nom "Leigh-on Redbone".
Wow by Beck was released the day after we published our last playlist. Because, of course. The first time I heard this song, I thought it must be a Beck parody; it was too perfect. It was as if someone had a "Beck Song Generator." Plug in: Random words nonsensically paired together,  dope beats, and a hook. You got yourself a stew! I thought for sure it would be a contender for the song of the summer but it's the fall and I recently saw it in a commercial, which means its pretty dead. Lucrative, but dead. But, I include it because if you like Beck, this is CLASSIC Beck.
Get ready world, cause Bruno Mars' latest single is going to be everywhere. Especially after his upcoming SNL gig. It's more of the same, but DAMN is it funky and I'll let you know when I get tired of that.

It's the most wonderful time of the year, at least for watchers of television. Pilots that were planted last spring are ready for harvesting! Everyone is trotting out their "A" material and it's always fun to see what works and what doesn't.
Westworld on HBO is definitely something that works. Like The Knick and The Americans, this is television that physically hurts me because its so good. It's got a little something for everyone with all departments hitting it out of the park. It poses a lot of really current questions and I can't wait to see how they develop it. But MAN was Michael Crichton into the "theme parks gone amok" genre.
Hopefully by now everyone has seen Stranger Things. If you haven't, you should. You really really should. Though you've probably already seen it. I thought I had reached maximum saturation of adorable Stranger Things homages but then I came across the following video that shouldn't work, yet totally works.
We've been watching a goodly amount of baseball (as both the Cubs AND Dodgers made it to the post season) and it has been pretty primo stuff. As if the best are going up against the best, or something. As far as old television that's  still relevant– This current season of RuPaul's Drag Race: All-Stars is some of the best television on right now. Seriously. The performances are on a whole other level, and it's like nothing I've ever seen. Same with the current iteration of Survivor: Millennials vs. Gen X. When the seasons premise was revealed months ago, I groaned… but derned if it isn't compelling television. Am still recommending and enjoying: Halt and Catch Fire, Masters of Sex, You're The Worst, Brooklyn 99, The Mindy Project, New Girl, and Bob's Burger's. But am patiently waiting for Crazy Ex Girlfriend.
O

kay, my Daddy came to visit and we spent an entire day on the couch watching TV. And he picked a show I would have NEVER IN A MILLION YEARS ever. ever. ever picked this show. It is not anywhere near my wheel house. But, I am so caught up in it.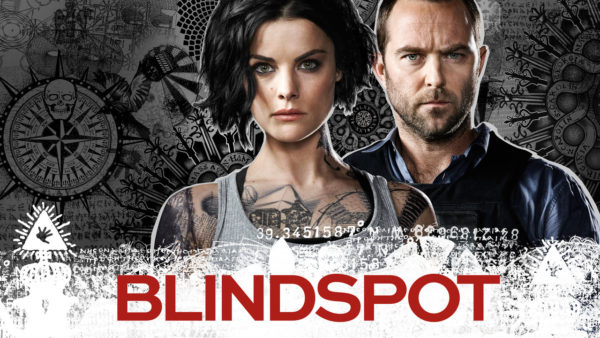 I would imagine you have seen the commercials for it. That girl is covered in tattoos and is dropped off in the middle of NYC with an FBI agent's name tattooed real large between her shoulder blades. Turns out all the tattoos are riddles for the FBI to figure out to get the bad guys. I was sucked in, hook, line and sinker.
And then, I have always been a sucker for stand up comedy. The ability to make people laugh can just be magical. So, I have always loved stand up comedy. So, the other night I was waiting on Bub to come to bed and had nothing better to watch, this was before Blindspot- and I saw this Ali Wong special on Netflix. I thought, okay- what the hell.
I mean, I laughed out loud. And when Bub got in bed and started watching with me- he laughed out loud. She is so, so funny. I am not gonna sugar coat it, this should not be watched with anybody that is offended by adult language because she does not hold back. It is absolutely worth your time to watch this. (Note from Leigh: She's right! You should watch it! Ali Wong is a writer for Fresh Off the Boat a showwhich has been previously recommended!)

Okay. I got nothing. I'm not really reading anything. Nothing. Nada. Just not really wanting to read. I am open to suggestions. And I do want to read Glennon Doyle's new book but- I haven't made any definite moves toward it.

After finishing the complete Lovecraft collection, I wanted something short, frothy and light. Which is why I dove in to Neal Stephenson's notoriously dense Cryptonomicon. Ha! If you have problems falling asleep, forget Ambien or melatonin, the first 30 percent of this book is what you need. It is proving to be the perfect "interesting enough to keep reading, but dull enough to lull me to sleep" kind of book. Based on that alone, I would give it five stars (at the moment) though it is getting perilously exciting which means I can no longer use it as a somnambulant tonic. What's a gal to do?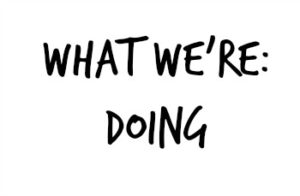 I have a confession to make. I have been completely sucked into the Candy Crush world. I don't really play that much of Candy Crush so much as Crazy Kitchen and Cake Swap. I am not sure why I am addicted to these the most. These games also allow you to plug pictures of your friends and family in. They are so funny!
I have been totally consumed with these games. But, I have not spent any money on them- although I could and it would be awesome. But, I haven't and I don't intend to either. They are fun and an easy way to waste lots of time but so fun to do!

For the first time in forever, I don't have any new apps that I'm digging. Though I point you to here, here, here, and here for suggestions if you are looking. As far as stuff that I'm doing? I'm still kind of obsessed with fencing and am now doing that two times a week. I've mentioned before how my neighborhood is kind of the best at Halloweening, so it's fun to watch THAT develop. But it's fall, y'all. The sleeves are getting longer, and the days are getting shorter. If you're looking for something to do, now is the time for: apple picking, pumpkin patch frivolity, hay rides, gourd carving, bonfires, and any number of awesome things. Fall is the fullest of fun things to do! Get out there!
Do you have any book recommendations for Coralie? Are you digging on Westworld like Leigh? What do you think? As always, leave us a comment with the juice!