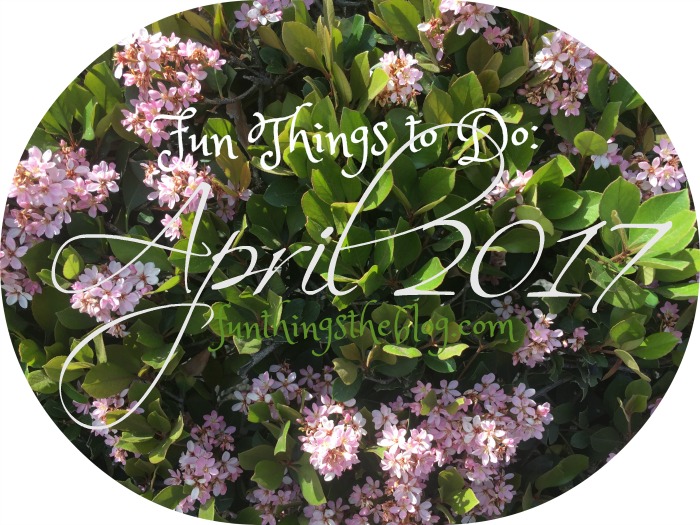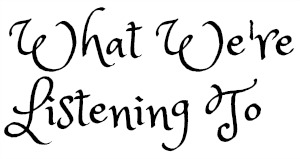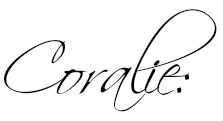 Okay. I have been listening to this self-termed "joyfunk" band out of Tuscaloosa, Alabama called CBDB. At first I was listening to them because Bub was listening to them around the house. But then, I found myself listening to them at work too. I will say- if you are not into jam bands, these guys won't be your cup of tea. However, if you have a soft spots for jam bands, Southern jam bands in particular, their songs are catchy and they have a good beat and the lyrics are decent. Their song, "New Eyes" is my fav- check out this live performance.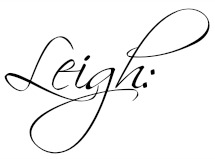 Sometimes I feel like a broken record telling you about Mayer Hawthorne's latest project. But, damn if that kid isn't prolific. With producer Jake One, he created a group called Tuxedo. Their first album was great. Their second album (Tuxedo II) is awesome. So danceable. I defy you not to move your feet. Do you like Michael Jackson's, "P.Y.T.", Jodeci, Earth Wind and Fire, or late-eighties r&b? Then you're gonna like this. Here's the full album!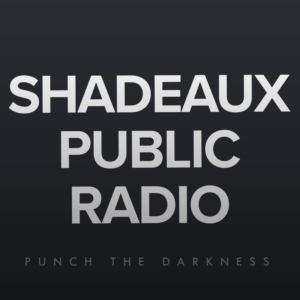 Friends of the blog, Athens, GA notoriotos author Derek Adams and music-maestro Jonathan Sparks (under their pseudonymous alter-egos The Shadeaux Brothers) have a new podcasting project: Shadeaux Public Radio. It's part political forum, part masterclass in brainstorming/song writing, and part absurdly funny repartee. There are only a few episodes making it easy to catch up and be on the ground floor of this upward-going venture. Available on iTunes or through their website.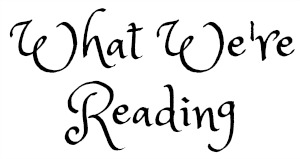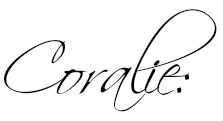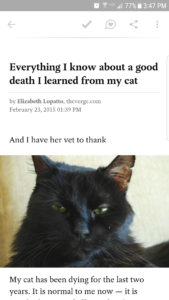 Okay. I am not really reading books. Instead, I read lots and lots of articles. My current reader of choice is Pocket. Basically, it just generates lots and lots of articles about stuff I find interesting. I want to share with a couple of the articles that have caught my eye lately. One is about a cat and the other is about Pomodoros.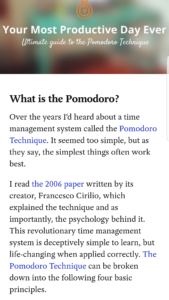 Let's start with the cat. Animal stories are generally not something that I am drawn to- however, the title caught by my attention: "Everything I know about a good death I learned from my cat". The author of the article goes on to say that her vet straight out told her that her cat was going to die. There was nothing that could be done to save the cat's life.  And that they could provide a comfortable end of life for the cat but at the end of the day- the cat was going to die.  The author compares this to humans. We all know that there are some illnesses that one is just not going to recover from and yet doctors are not likely to flat out say that you (or your loved one) is going to die- instead they opt for every treatment under the sun and consequently, the end of the sick human's life is spent fighting a war they are not going to win. I see both sides. On one hand, who wants to die in a hospital and on the other, who ever wants to give up?!?! This was a very thought provoking article for me. I have circled back to it several times.
And now, let's talk about Pomodoros. I am always, always interested in how to work smarter, not harder. So this article, entitled, "How to Work 40 hours in 16.7 (The Simple Techinique That Gave Me My Life Back)" caught my attention. There is a fair amount of yada yada yada in this article, but the meat is very cool. So, what is a Pomodoro? At it's very core, it's a time block. This is how this technique works. 25 minutes of laser like focus on ONE project followed by a 5 minute break. Then another 25 minutes of laser like focus followed by a 5 minute break. The author of his article is positive that 25 minutes is all that one can take before they need a break. And also, during that 25 minutes, no checking emails, no checking text and no answering the phone- I mean, laser like focus on what ever your task at hand is and not multitasking. And when that task is complete, then you can move on to your next task. Simple, easy- I have used this technique at work and get a ton done when I do it.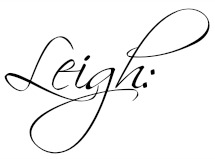 Still gloriously wading my way through The Complete Works of Mrs. Elizabeth Gaskell. Gaskell is the Victorian equivalent to Jane Austen and is so dank if you are into that genre. I just finished her fourth book (of six): North and South (which is her most known novel). I'd review it, but it's hard to top Goodreads user Barry who noted that, "It's Pride and Prejudice but for Socialists." I gave the book 4/5 stars on GoodReads. Though I give both the BBC adaptations (available through Netflix) a 5/5. It is a fun thing to watch regardless of whether you've read the book. I am still recommending North and South, but I enjoyed her third novel Ruth more.
Needing to take a break from ALL of the Elizabeth Gaskell, upon the recommendation of a friend, I read Margaret Atwood's Cats Eye. This book DID get five stars from me. The Goodreads pitch is:
"Cat's Eye" is the story of Elaine Risley, a controversial painter who returns to Toronto, the city of her youth, for a retrospective of her art. Engulfed by vivid images of the past, she reminisces about a trio of girls who initiated her into the fierce politics of childhood and its secret world of friendship, longing, and betrayal. Elaine must come to terms with her own identity as a daughter, a lover, and artist, and woman – but above all she must seek release from her haunting memories. Disturbing, hilarious, and compassionate, "Cat's Eye, " is a breathtaking novel of a woman grappling with the tangled knots of her life.
The later-in-life "knots" are interesting, but this book really shines in its portrayal of the devastating cruelties of childhood female friendships and the aftershocks they exact for a lifetime. The quote that has stuck with me is, "Little girls are cute and small only to adults. To one another they are not cute. They are life sized."  In classic Atwood fashion (read her The Handmaids Tale if you haven't already before the miniseries comes out), there is a poetic quality to her narrative that is simply next level.
Am (of course) currently reading the next of Elizabeth Gaskell's novels chronologically: Sylvia's Lovers. I'll keep you posted.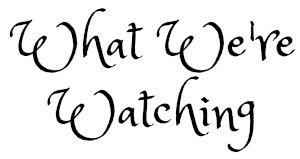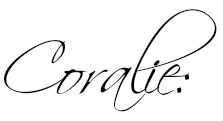 Okay, so I have two new shows added to my watching list. The first is a Hulu original, Harlots. It's about a whore house in London back in the day. I have your attention? Well, for me- this one is firing on all cylinders! You can ask Leigh, I spent years and years and years of my life reading romance novels. My favorites were always period pieces. So, Harlots- even though I have only seen the pilot- I can already tell is gonna be one of my shows. It has some good scandal, drama, amazing costumes, bitches, sex scenes  and an underdog- I am hoping I can get Bub hooked with me!
And the second thing that I have been watching like it's my job has been Ted Talks. Okay- I know TED talks have been around for forever and yes, I have watched one here and there. But- the last week or so, I have been watching a bunch! These recommendations are not for those that are current avid TED talk followers. These are for those folks who, like me, know TED talks are cool but have never really delved into them with a vigor. I will just start with one and give you some food for thought.
This woman studies the brain- it's her job. And she also had a stroke and in her talk, she walks you through her thought process as she was effected by the stroke. It's fascinating.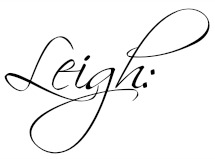 RuPaul's Drag Race Season 9 is back and just in time. America could use some Charisma, Uniqueness, Nerve, and Talent. And, it's changed networks to VH1 which means I don't have to pay $26 dollars to watch it. Though this show is so good, I would have. It's message of self-acceptance, empathy, and humor above-all is something everybody needs. If you can't love yourself, how in the hell are you going to love anybody else? Can I get an, "Amen"? Amen. Haters to the left.
It's the final season of A&E's Bates Motel and it is STILL delicious. Things are ramping up to where the story picks up in the Hitchcock film and the writers of Bates Motel have made some clever story choices recently. Same goes for FX's The Americans which might be the most thoughtful television on right now. It's top notch television with the best wig game in the biz. Both are shows I would recommend picking up if you haven't already.
It's Amazon Pilot Season, which is fun because it gives us the audience the chance to vote on what they want to see made into a series. You watch the pilot (first episode) and then rate it on Amazon. They will then produce/or not the show depending upon the result. Previously green lit projects from Amazon Pilot Season that you may have heard of are: Red Oaks, Good Girls Revolt, Transparent, Bosch, Mozart In The Jungle, The Man In The High Castle, and The Tick. It's a fun game to play and highly democratic.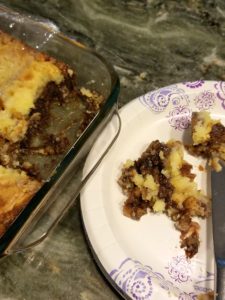 So, let me tell you- I have been up to some fun things. First of all, I made these killer brownies- listen to this: pecan pie-cheesecake ooey gooey brownies! Oh my God. Now, if you ever need a magic trick to take to a dinner party or send to work with your lovie, these are your ticket. I will say that my version tasted fantastic but… did not cut so easy.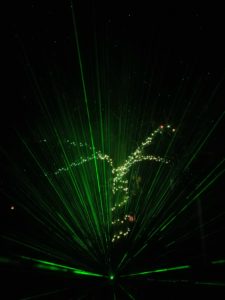 And it is that time of year again that we're going to the beach just as often as we can. I love going in the Spring- it's not too hot and we haven't worn it out. It is fun again. Now, this past winter was fairly mild, and we got a couple beach days handed down. But, going to the beach in the Spring is so much fun! I love soaking up the free vitamin D- it's like we have been shut up all winter and now, we have been let out!
Okay, so- I have I told y'all about the kick-ass light show we have going on in our back yard? Yeah, well- we have a kick-ass light show going on in our back yard. You know those starlight shower lights that everyone has as Christmas? Yeah, well, they are much cooler not pointed at your flat house. They are much, much cooler pointed at trees! Throw in a backyard fire and it's out of this world. I mean, I caught them on sale after Christmas- worth every single sale penny I paid!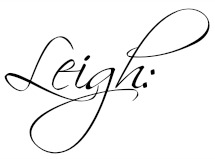 Baseball season has started, which means it truly is spring. It's some of my favorite default background television noise and (like golf) is really great fodder for naps. Hopefully, I'll get to go to a ballgame this Spring, IRL, for THAT is a fun thing to do– no matter the level: pro, minor leagues, or t-ball.  GO: Cubs/Braves/White Sox/and Dodgers.
Do you know what else is fun? Conspiring with your blog partner about our next big move. You're not going to want to miss what we've got coming up next. Starting May 3rd (and every first Wednesday of the month) we're turning our Fun Things monthly guide into a newsletter! It's all of the awesome content of our monthly guide to what is fun without the hassle of actually having to go to our blog.
What do you think? Are you down with this months guide? Is there something we're missing? As always, all things applicable can be found in our Amazon store! Did you sign up for our newsletter above? As always, let us know what you're feelin' in the comments!