About a year ago, I purchased an item from an online vendor that I'd never used. It happens. Often. But, for whatever reason, my one purchase put me on a list of relentless mailing. And not just from the original vendor. I get (on average) three catalogs (from the same vendor) a week. Not including the onslaught of catalogs from OTHER vendors that think I might be a potential customer. Coldwater Creek… Soft Surroundings… Sure! I can at least play the age old game of "you must pick one thing from each page" game with these. But then there are these other rando catalogs. Catalogs for a more, let's say, mature woman. I'm not denigrating our older readers, but I think even this stuff would be considered staid by them. It has reached the point of ridiculousness and is now a joke between Josh and me. Every trip to our mailbox results in anywhere between 2-6 catalogs. I love catalogs. But this is ridiculous.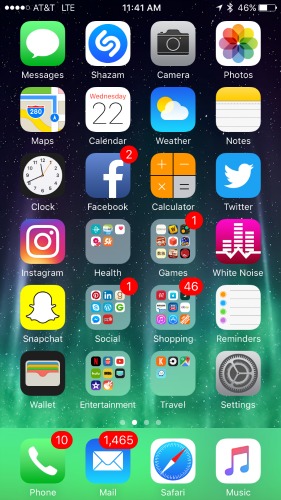 I'm also guilty of having a junky email box. If I don't (daily) delete the swathes of junk emails, then quickly my inbox looks like this (see above pic). Why, yes. I do have 1,465 emails to go through. Of which, maybe two are real. I even created separate emails accounts just for solicitations, but those got junky fast and defeated the purpose of streamlining things. There's got to be a better way.
Which is why when an amazing article from Apartment Therapy (one of my favorite sites) came through my feed, I knew I wanted to share it with y'all. Immediately.
Click it. Make sure to check the comment section where the crowdsourcing rounds out the techniques. I mean, even a modicum of help in this area makes me wanna shout, "hip-hop hooray!"
Do you have any secrets to getting out of extraneous catalogs? What is the most ridiculous catalog you've received. As always, let me know! And trust that when I find the 'Ways to Stop Robo-Calls' article, you'll be the first to know.