2019… THIS year. Right? Highs, lows. Ups, downs. Just like any other year. Except more somehow. We both love a good gift guide this time of the year.  We each find ourselves keeping mental notes throughout the year on items that would be great additions to the guide that we post in December. This year is no exception- we can't wait to share with you the stuff that has made our lists this year!
But first, right off the top:
Give of your time and money this season- and not just commercially. There are so many amazing causes out there that need your support. If you are lucky enough to have any extra of anything this season (money, time, sustenance) please share with causes you find worthy. If you need any suggestions, we've also got a list for that. Donate blood and donate your time. Love and the sharing of your gifts (both literal and metaphysical) is the reason for all seasons.
Support your smaller, independent retailers as much as you can. Support your Avon, Beautycounter, Mary Kay, Younique, Ever, and Perfectly Posh representatives- did we miss any? Support artists and craftspeople. Etsy is a great resource for hand-crafted thoughtful gifts by independent artists. Or, attend your local fairs and festivals to support local artisans. By shopping from local artists and independent retailers you are helping at least two people have a happy holiday season. Everyone wins!
As in all years, this is the only time that we endorse cyberstalking. If you are truly flummoxed, check out your recipients Facebook or Pinterest feed. They may have already done the job for you!
And remember to take care of yourself this holiday season. Along with all the joyful things, there are also a lot of added stressors and emotions–a minefield of expectations– but remember how lucky you are to be here for it.
With allllllllllllllll of THAT being said, here are the things that we're recommending if you need help with your gift list!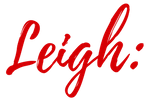 Square Jellyfish Car Mount Cell Phone Holder: Help prevent distracted driving. If you don't have one
already, get a cellphone mount for your car. And then get one for everyone you know. You'll have to know the best way to mount it for your gift recipient as it comes in vented (vertically AND horizontally) or dash-mounted. And some of the offerings on the market are pretty clunky, which is why I'm recommending the Square Jellyfish Car Mount Cell Phone Holder. I've had mine for years, it holds almost anything and obviously has stood the test of time! Keep their eyes on the road and their hands on the wheel. This suggestion may not apply to those with awesome in-dash, Bluetooth integrated navigation systems.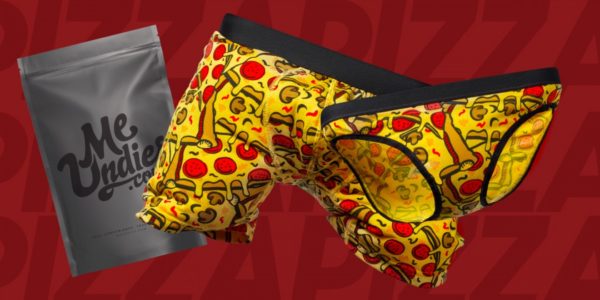 MeUndies Underwear and Loungewear: A friend of ours recommended these to us… and they were not wrong. Buying someone underwear USED TO BE passé and lame, but somehow MeUndies have made cotton underwear cool for adults again. Not only are they the softest, most breathable undergarments and sleepwear, but they come in awesome colors and prints all the way from basic to pizza. The price point is great, the packaging clever, they offer subscriptions, and their customer service is beyond beyond.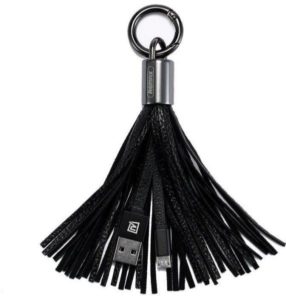 Tech Accessories: I know… nobody wants to buy more plastic junk and cords… BUT, a few Christmases ago, I received a 10′ ft. long Anker lightning charging chord… and it has been the best. Hotel room outlets are no longer unreachable! You'd be surprised where the extra length comes in handy. And everybody needs cord wranglers! I love my two Nite Izes Reuseable Rubber Twist Ties.  And don't forget about higher capacity battery banks, a perennial recommendation on our gift guides.  And who wouldn't want a tasseled lightning charger cable that is functional and fashionable! Find one that fits YOUR intendeds purses hardware! Never be without a cord again!
Homemade Tasseled/Pompom-ed Purse Clips: Speaking of tassels, if you are looking for a DIY gift, how about a Homemade Tasseled Purse Clip? Unlike more elaborate DIY projects, this one is pretty easy on the picking-it-up scale. Once you learn how to make a pompom and tassel, the world is your oyster! You can bust your yarn stash and save some serious dollar signs. I did something like this for Christmas two years ago and mine is still on my purse. For a good tutorial, check this one out!  And if that's TOO much, Etsy.com has some great homemade ones!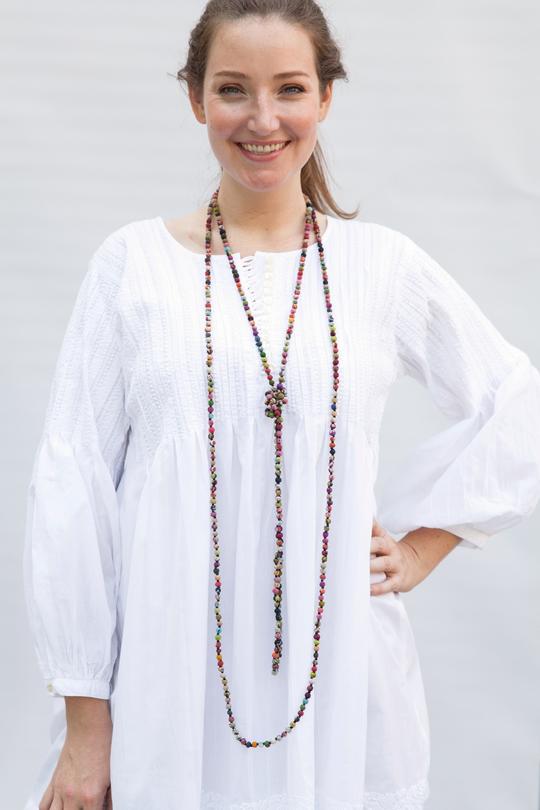 A Flapper-Style Kantha Beads Necklace from Ready Trading: You can't miss with this necklace– it goes with everything. This updated take on a string of pearls is made of ethically-sourced materials (wooden beads covered with recycled textiles) and can be worn so many ways (bracelet, long, doubled, tripled!). It's made of Kantha-covered wooden beads by low-income female artisans in India who are improving their lives through their work in a womens cooperative. Although I've recently seen them in catalogs for double the price, I know these awesome necklaces can be found at Ready Trading— MY favorite Atlanta boutique (go if you're there and check their website if you aren't!). The necklace comes in all different bead sizes, if larger is what you're looking for. This piece feels very current but also classic and the mix of colors and textiles means it matches almost everything.
Dr. Lipps Balm: Hands down the best lip balm. Several years ago, a sample of this came in my Birchbox. At the time I thought it was too thick, and threw it in my travel kit. Shortly after, when traveling during the Winter, I caught a cold– one of those miserable times where your nose is chapped and your lips are literally cracked. None of my normal lotions, oils, or chapsticks were cutting it, and I remembered that I had this in my kit. I put it on my lips, and nostrils, and the game was changed. I've had a tube of it on my nightstand ever since. So does Josh. So does everyone I've ever given it to. I've also got one in my purse. I use it every night on my lips and wipe the excess around my cuticles. I also wear it during the day as its the perfect gloss. It's made of 100% lanolin– which is completely natural (unlike petroleum-based products). It IS thick, but that's how it stays on when you need it to. In the past, I've bought mine through Amazon, but know Anthropologie has started carrying this product.
Amaryllises: Although it may initially look like you just gave someone a pot (with a bow on it, of course) and dirt. Though, almost overnight, a stalk will appear. And then grow three inches the next day. And then three after that. Over the course of about two weeks, right in front of your eyes, you will watch an amazing flower grow and then bloom. It's dramatic, beautiful, and science! The maintenance is beyond easy- for green and black thumbs alike. Put it in a sunny spot and make sure the soil is damp. And you can keep them for years. After they bloom, cut off the stalks, stop watering it, put it underneath the sink for a year and take it out two months before you want it to bloom (we go for New Years) and it will grow again and again. They can be found everywhere (Home Depot, at the very least) and the price point is right. The flower is toxic to cats and dogs, so, be aware (or disclose).
Anova Sous Vide or Instant Pot: For the foodies on your list, an Anova Sous Vide or Instant Pot are great upgrades for people starting their kitchens, or people looking to take their cooking to the next level. Both appliances are, indeed next level. The Instant Pot has a passionate following (and you can apparently do anything and everything with it) and is an updated, smart pressure cooker. The Sous Vide wand streamlines the whole sous vide operation and is universal so it fits an any pot. Get your intended BPA free cooking bags and a vacuum sealer for the whole package! And both have apps for your phone for updating! Aye yi yi!
Masterclass: For those on your list who love to keep learning, gift them a Masterclass. Masterclass is an online streaming classroom where some of today's best and brightest give you a lesson in their specialty. Wanna learn how to play Tennis like Serena? Shoot photography like Annie Leibovitz? Wanna take Comedy from Judd Apatow or Steve Martin? Do you know someone who would love to have Gordan Ramsey teach them about cooking for over eight hours? It would be real easy for these people/instructors, who are at the top of their field, to phone it in– but the people at Masterclass have really put together something substantial. Everything is organized and edited– and their are even workbooks. I recently took Christina Aguilera's class (on my phone on the treadmill) on Singing and was knocked out by how much I learned. You can buy access to the classes individually, or pay a yearly subscription and have access to all of them.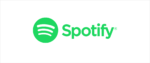 Spotify Premium for Family: It seems as if Spotify is winning the war for online music at the moment and in the past, we've recommended Spotify Premium as a great gift idea. I've come to discover that the deal, my friends, is in the Spotify Premium for Family Plan. For almost the same price as ONE premium account, you can get 5. It's the most amount of licenses for the least amount of money. And for music lovers, it is the gift that keeps on giving.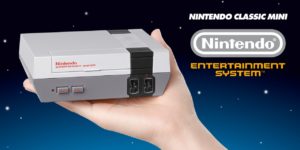 Maybe I am behind on the times- there's nothing new there- but, I am completely enamored with Nintendo Classic Mini and Super Nintendo Mini game consoles! (I am hoping Santa will come down the chimney with my name on one of these!) They come loaded with 30ish classic games and controllers just like you remember. Anybody that ever had one (or both) of the original Nintendos will love the stroll down memory lane with the minis! Plus! You can catch them on sale at Wally World for $40- totally affordable.
Next on my list is a Daylite Plus Daypack by Osprey. If you are still sporting your same backpack from college or as I was, high school- it is time for an upgrade. Do your back and your shoulders a favor and get a daypack from Osprey. This back pack has the right pockets in the right places and the right padding on the straps. It is the perfect size for day outings. Osprey makes packs of all sizes for a wide range of activities but this particular pack is just right for day long
Now, for the one on your list that just loves the finer things in life and by finer, I mean, all things plush and all things lounge. May I make a few general suggestions?
Ugg Slippers– Ugg makes a bunch of different styles and come in a bunch of different colors. You can pick the ones that best suit the gift receiver. These slippers are heavenly. Seriously.
Sheets- There is nothing better than getting into a bed wrapped in great sheets. Some of my favorite brands of sheets are Ralph Lauren and Target Performance Brand.
Candles- Who doesn't appreciate a good candle? I have been a Tyler Candle fan since forever- my favorite one is Entourage. As I have said before, these candles are long-lasting and come in a wide variety of scents.
Glassware- Anything from a Tervis Tumbler to a Yeti cup to crystal stemware to plastic stemware to stemless; glassware is very necessary to live a plush and lounge life.
Pens- There is just something so rewarding with writing with a good-writing pen. My latest favorite pens are Paper Mate Ink Joy pens. They come in all the colors, are clicky and they write so smooth.
Heavenly slippers, nice sheets, a good-smelling candle, a nice glass of bubbly and a good writing pen- I mean, all things plush and lounge.
And, if after all that, you STILL can't find anything, here are our guides from years past for you to go back and peruse at your leisure: 2013, 2014, 2015, 2016. But, if you don't have the time for that, here's our COMPREHENSIVE VISUAL GUIDE!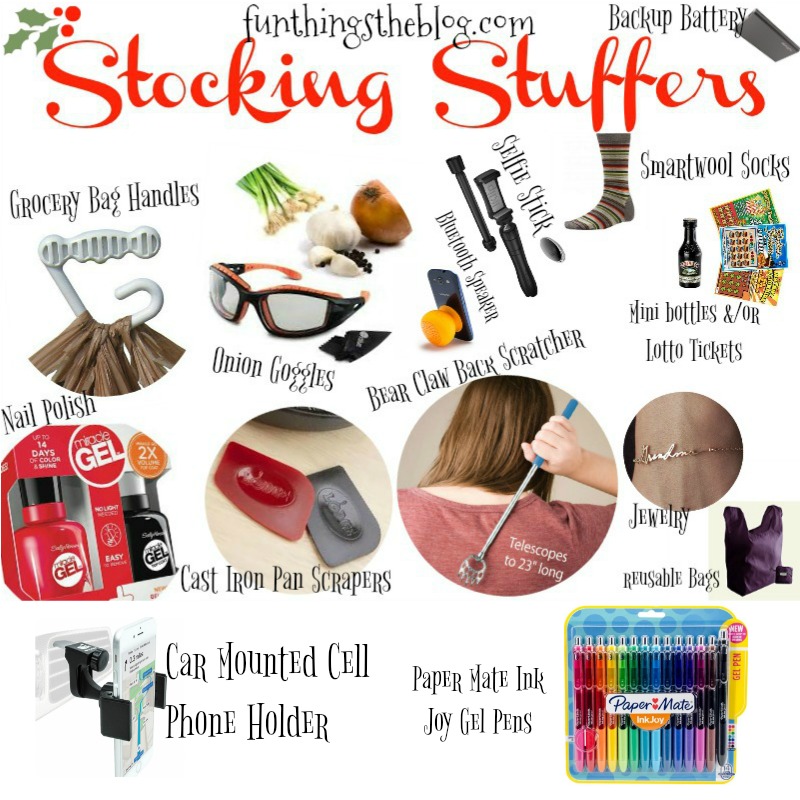 Gift Cards (Target and Amazon are statistically most requested), Charities of your Choice, Blood Donation, Get Something Monogrammed/Personalize It, Tickets to Anything, A Professional Service, A Utility, Subscription Boxes, Magazine Subscriptions, Spa Gift Certificate, Favorite Book, Ornaments, A Gift in Someone's Name, Membership to Local Zoo or Museum, Trips, Experiences, YOUR Favorite Thing, But Most Importantly- Give of your Time, Love, and Talents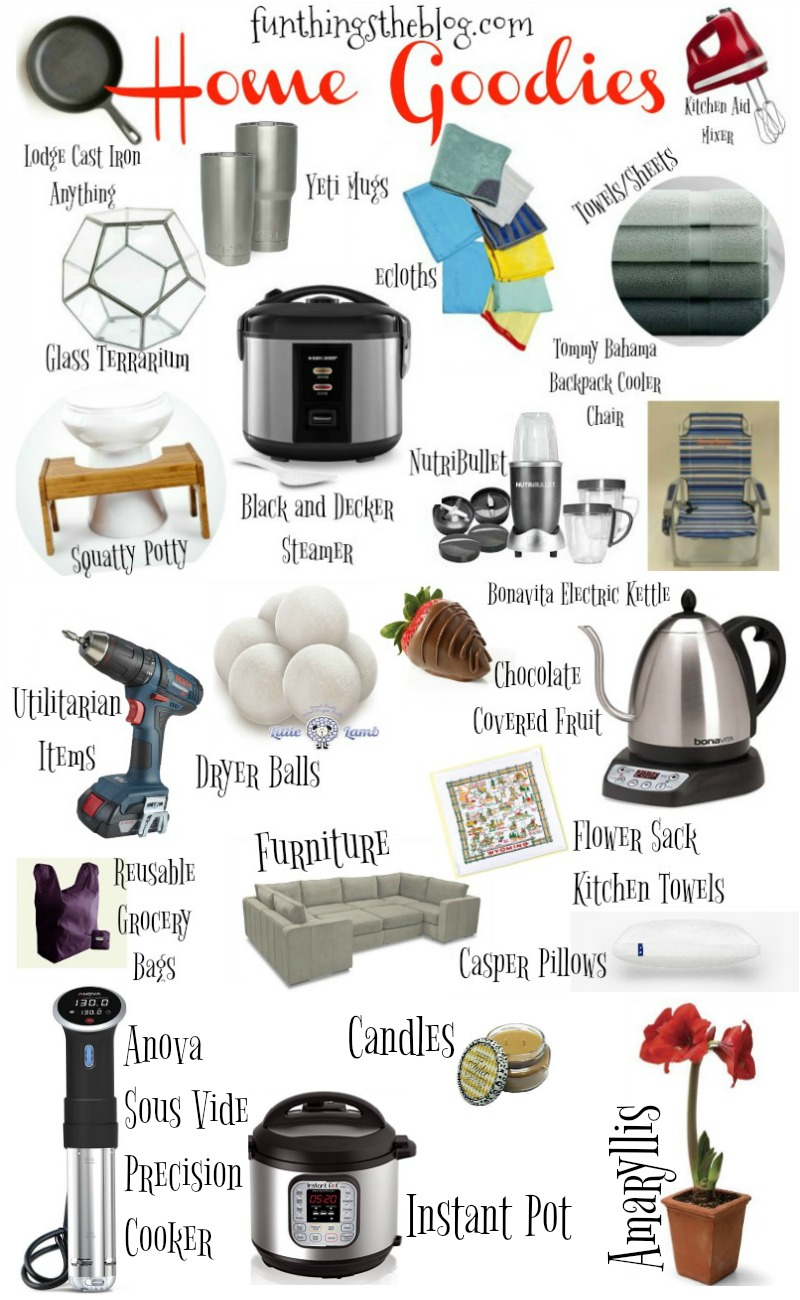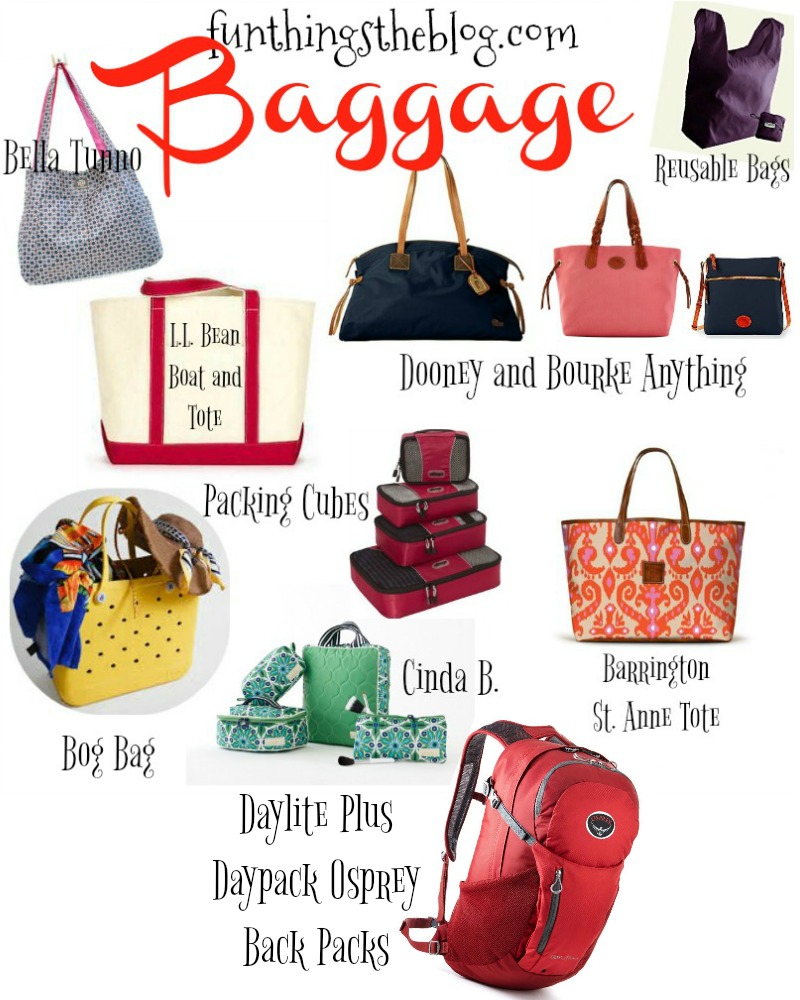 Bog Bag, Cinda B. Bags, Barrington St. Anne Tote, Packing Cubes, L.L. Bean Boat and Tote, Dooney and Bourke Anything, Bella Tunno, Reusable Grocery Bags, Daylight Plus DayPack Osprey Back Pack
That's it! You made it! Hope you found something that checks off a list item! Hope you and yours have the happiest, healthiest, and safest holiday season!