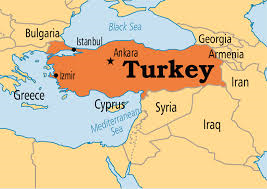 For some of you, Thanksgiving holidays have already started. For others, Wednesday afternoon will be here before you know it. For me, it begins today… kind of. I have some work to do and Josh is working the next two days… but from home… so, really, Thanksgiving has pretty much started around here. We have already been to the grocery store to get supplies for the week ahead: for the side-dishes, snacks for Netflix catch-ups, oh… and a ham. Cause, you know… ham. It's my first Los Angeles/Burbank Thanksgiving! And although I am going to Georgia for Christmas, my turkey day will be spent in sunny California.
Coralie and I sat down with a calendar and decided that we were going to forgo posting on Thanksgiving Day so that our readers could spend that time with their loved ones. Though I will tell you that checking out our newly updated (coming Wednesday!) archive pages during that two-hour period over the holiday weekend when you lock yourself away from the kitchen and the hubbub could be very therapeutic.
When you live far away from your family, holiday's are a different bag. And although I miss my family terribly on holidays when I am not with them, there is a certain loveliness to the "Orphan's Thanksgiving." The Orphan's Thanksgiving, as it was described to me, is when you celebrate the holiday with all your other friends who can't make it home for Thanksgiving. And although, all day, you feel slightly pulled towards the family Thanksgiving trends and memories, Orphan's Thanksgiving has it's own added weirdness and charm. Friends are the family you choose and Jojo and I have been fortunate enough to be invited to a Thanksgiving Dinner at our friend's home. I have been dreaming of which two perfect side-dishes I could bring for a week now.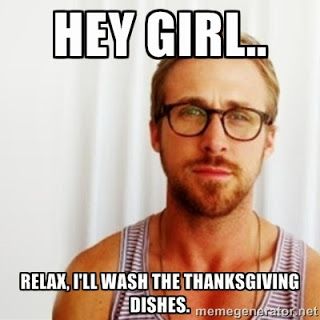 To me, Thanksgiving is all about warmth, laughter, reflection… and pants with an elastic waistline; hours spent equally divided under the blankets watching movies and performing acrobatics in the kitchen to get food ready. I love Thanksgiving; the left-overs, the football, the naps, the decorating… I know how lucky I am and I am thankful for it. Always. Thankful for my family, my friends, my life, freedom, and my circumstances. I truly live in God's fur-lined pocket and I try and live everyday in honor and appreciation of those who believe in me.
Dear reader, I hope your Thanksgiving is filled with nothing but the happiest of memories… and if isn't,  then know that sometimes the worst situations can make the funniest story next year. *Gobble gobble, yall!*