Leigh & Coralie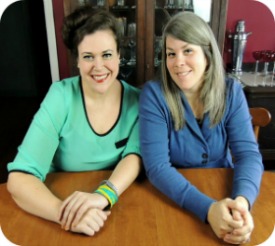 Hey, you!
What are YOU Waiting for*?
Why don't you come and wait with us for a while! Visit often! We post new content 4-days a week. Browse the menus above and check it all out! Listen to our monthly playlist below! Drop us a line. Leave us a comment and introduce yourself. We are SO glad you're here!
Spring 2014
Fun Things To Do While You're Waiting: The STORE!
Recent Posts
Just converted two more people to living that 2048 lyfe!

,

Aug 4

Have you cleaned your makeup brushes lately? http://t.co/EXRHnX8K1L

,

Jun 13

Nothing like your parents coming to spend the night to motivate you to finish ALL THE PROJECTS!

,

Mar 31

Great week this week! Great year this year! Here's to many more faves in the future!

,

Mar 14

Sometimes all it takes is the right playlist to get ish DONE, SON!

,

Feb 6
Becki's 2002 Throwback Mix for FTTDWYW
We're on Facebook!
Post Calendar
Random Posts
Subscribe!