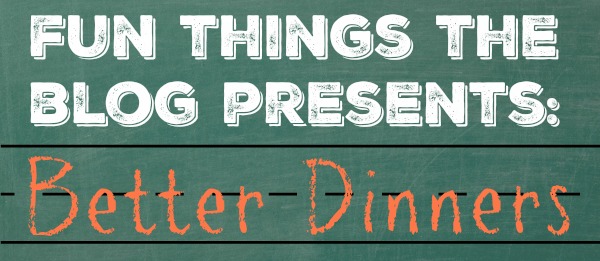 Tomorrow, for a lot of our readers,  is the "big show" of meals: Thanksgiving. Which is all the more reason for our "Better" series. Come Saturday, after your fourth iteration of Thanksgiving leftovers, you'll be begging for lighter, better options. Which is why today we wanted to focus on better dinners in part three of our month long series! "What about Better Lunches?" you say? We both conferred and realized that 95% of our lunches are just dinner leftovers. Which makes having better dinner options even more important!

Better dinners (for me, at least) are just endless variations on a protein and veg theme. Here are some great examples from our back catalog:
I've made a couple of big substitutions at my place. I've replaced all rice and pastas with cauliflower rice or zucchini noodles. Basically anywhere that calls for starch now gets a vegetable. I encourage everyone to do the same. I thought I would miss it? I don't. And this is coming from ME. They sell the cauliflower pre-riced in the stores now. And vegetable spiralizers can be found uuurvrywhere. Imagine all your favorite pasta dishes without the guilt of pasta but now with a side of smug self-satisfaction for getting MORE vegetables into your diet. You have to know how to prep your zucchini noodles (salt, 10 minute sweat, cheese cloth squeeze) but once you figure it out, you wont look back.
We probably eat pork tenderloin twice a week. Like chicken, it is endlessly versatile and pretty cost effective. Wrap it in bacon! Or put a chipotle lime sauce on it! Or cover it with herbs and stuff it with garlic paste. And with a shorter cook/prep time pork tenderloin is a lot of bang for the buck.
Better Dinners… Here is the thing, there is nothing like a protein smothered in gravy or cream of chicken or a cheese sauce or bbq sauce or anything fattening, greasy and delicious! Chicken is my go-to better protein- Chicken, chicken, chicken and more chicken. Let's face it, chicken is very easy and pretty much takes on whatever you cook it in or with.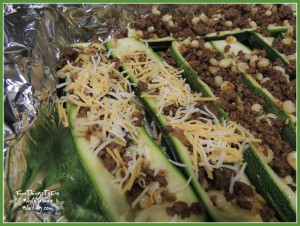 And then, there are ways to do some classic dishes a little better too. Like, lasagna with zucchini instead of traditional lasagna noodles and super lean ground beef. Take it from me, it's guud. And speaking of zucchini, zucchini taco boats… watch out because they will be lining up out the door to get this one. Zucchini is an easy tool to do a sneak attack on your diners because like chicken, it takes on the taste of what it is cooked with. With just a little cheese and good seasoning, the zucchini just magically transforms into something just about everybody will eat.
And while we are on the topic of lean ground beef with a southwestern flare… let's not forget 2 of my favorites- Southwestern Shepherd's Pie! It's worth your while to give this one a shot! It's hearty and delicious and so good. And I can't go any further without mentioning Moma's Southwestern Soup. Easy, easy and yummy, yummy!
And one more thing that deserves more than honorable mention, Shimp and Quinoa Jambalaya. Oh my! If you don't try any of the other dishes I have mentioned, try this one. It's soooooo good. Seriously. I am thinking it could be done with chicken, but the shrimp is mighty fine. It's one of those that you will look forward to eating the next day for lunch! It's good and it is so much better for you than the original.
Strolling through our back log, makes us want to start cooking! Speaking of cooking, Have a Happy Thanksgiving, y'all. We are most certainly thankful for our readers and the platform this blog provides us to speak to each of you. What's on your Thanksgiving menu? Are you going to try to make anything a little better than the original? Of course you know we want to know! Leave us the 411 in the comments.