January 2017 is nothing but a fading memory- ain't that some shit?!? We think so too! We have all kinds of shit to tell you, so sit back and get comfortable and listen to this shit!
Let me just start off by saying this- it's true what the old people say- the older you get, the faster time goes by. If I don't keep up and pay attention, I look up and 2 months have slipped by. Baby Bub is at an age that I feel like I am constantly keeping an eye on the horizon or else something important is going to slip by. My boy is of the age that he can start doing stuff like t-ball (closely related to herding cats) and registering for the 4 yr old kindergarten draw- Now, ain't that some shit!?! We just got his school pictures back and he looks like he's 14 not 4! Like over night he grew up! Ain't that some shit?!? And while Baby Bub is the spitting image of his father- he is 100% my child. So, I don't know how t-ball is going to go over- might be like a lead balloon- it's all about how we approach it. Which is the story of my life! My moma used to say that she hoped I had 10 just like me- well, I have one that is 110% just like me and I understand completely what she meant by that- and I am telling you, that is some shit!!
And you want to know what else is some shit? Taxes. I am going to be straight up with you- I don't get 'em. It all pretty much goes right over my head. If I had to understand them, I feel confident that I could somehow wade through them- but, just to sit down and whip out some tax returns- nope. But, here is the kicker- taxes as a short-term rental owner… Oh Dear Lord, ain't that some shit! Bless his heart, Bub generally does our taxes. He has already done them this year and according to his calculations, we are going to get a return… but, they were by far the most complicated he has ever attempted to do… and he thinks they are correct- but, what if they aren't? There ain't no doubt, that would be some shit?!?
And one more thing… I have never met Leigh's JoJo- ain't that some shit! He has been a part of  Leigh's life for over a decade now- and I have yet to meet him. 10 years. I remember talking to Leigh after she moved to Chicago and she went on a shit ton of dates when she first got there. And she finally found Josh. And that first conversation after they had been dating for a little while- she was just smitten. I am thinking this might be my year to finally meet JoJo face to face- ain't that some shit?!!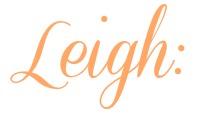 Last month I talked about the double-edged sword of anti-biotics. Ten days after finishing them, my sinus infection came right back. And my doctor had to break out the hard stuff. So hard, in fact, that both my doctor and my pharmacist warned me against lifting weights or exercising for the 10 day treatment and a week post. Apparently, one of the side effects of Levaquin is that your tendons can rupture… and frequently do! Ain't THAT some shit?!
You know what is never good? Car trouble. After three years of no problems, our car (out of nowhere) refused to crank. We called AAA, they came out and couldn't crank it either. We did the whole rigmarole of getting it towed (which, from our underground garage was no mean feat) and getting it to the Nissan dealership. We had to wait for 72 hours before they even looked at it. Josh and I were expecting the worst. Historically, car stuff is rarely small or inexpensive. After pulling teeth to talk to someone from the dealership, they finally called to tell us that the car started just fine and that nothing was wrong with it. There would be no charge since nothing needed fixing. Ain't THAT some shit?! If Josh, a houseguest, (and the AAA guy) hadn't seen it fail, I would think there was some gas lighting going on… but it's been running like a top since I picked it up. In an Uber to the dealership to pick it up, I lamented the above to my driver and he gave me a GREAT lifehack that I have to share with you guys. Next time your car is misbehaving, record a video of it on your phone. That way, whether your car decides to cooperate at the mechanic, you can still point to where it did "the thing." Plus, since they said nothing was wrong with the car, now I worry that I have to go through all this malarkey again. I would have preferred that they told me what happened, you know?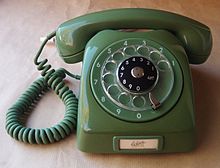 Speaking of my Uber ride to the dealership, as the driver (with whom I'd had a pleasant conversation) pulled away, I realized my phone had fallen from my pocket and was still in the back seat. I felt so helpless in that moment. I had no ones phone numbers and no access to the internet. And neither of those things were changing while sitting in the Nissan Service Department Waiting Hole. With every passing minute waiting to get my car, I could feel my phone getting both further and farther away. After 20 minutes, our car pulled through and I sped off– praying I could get home accident-less to use the sweet, sweet internet. Panicked, I went to the Uber website, finally remembered my credentials, and went through the "Left Item in Car" dance with the huge help of Josh. My phone rode all over Los Angeles; places I've never taken it. Nine hours later, when my driver ended his shift and circled back to Burbank, I got my phone back. I had phantom phone symptoms all day. It makes me reconsider having a landline again. Ain't that some shit?!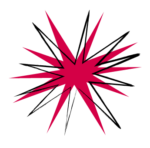 What do YOU think? Have you every gotten out of a car servicing for under $5 hundo? Are you ready for tax season? As always, let us know in the comments.