First things first, I totally spaced last week and missed my Thursday time slot. I thought I was up on Friday and then I got a text from Leigh asking if I was using a Hall Pass and and I was immediately struck with an Oh Criz-ap Moment. So, Faithful Reader- I'm sorry I went MIA last Thursday. I will try not to let it happen again.
Now. On with the program!
I have written before about taking a snack pack to work and how when I get off work, particularly in the summer, I am starving. So, I have been trying to wrap my brain around what I could cook ahead of time that would be easy to warm up later. Plus, I have been trying to find and use recipes that incorporate summer veggies.
I have been wanting to try zucchini lasagna for sometime now and finally decided last week was the time to do it! Really, I came home one night weekend before last and there was nothing to eat so I knew I had to step up my game! There you have it, your honor.
I posted an awesome lasagna recipe back in February- you can use it. Or you can use the recipe your family has passed down for generations. Or you can use this super easy, somewhat of a cheater's recipe that I kind of threw together.
This is what I did, I diced and sautéed some onion and bell pepper and then browned some 93/7 ground beef. I drained the minimal grease and then added my favorite spaghetti sauce from a jar and let it simmer.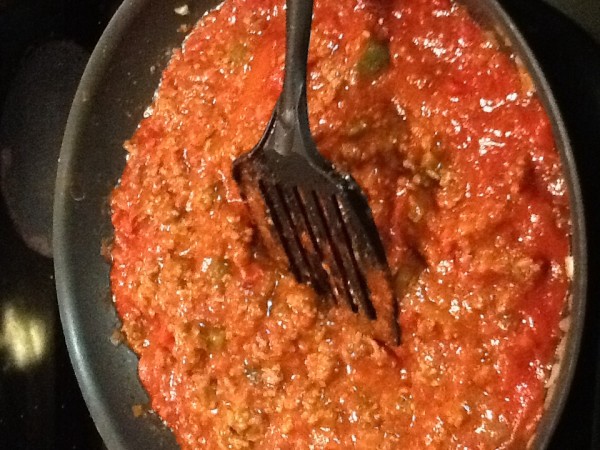 While led that was simmering, I used a potato peeler to to get the zucchini in thin strips and then I parboiled them.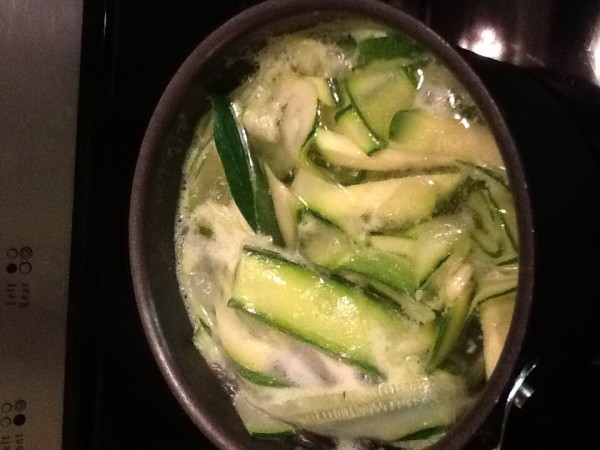 Oh my goodness! Ok, y'all- doing posts on this iPad is less than stellar! Seriously! How and when did our world get so dependent on damn computers! Ugh! I have step by step pictures but, this iPad goes crazy when I try to add pictures. Again, there you have it, your honor.
But. I do have one more secret about this zucchini lasagna. When I was at the grocery store, I was looking at the ricotta cheese but picked up cottage cheese. I remembered my Aunt Martha used to put cottage cheese in her lasagna, so I did not even bat an eye. I mixed together about 12-16 ounces of cottage cheese, 1 egg and 2 tablespoons of Italian seasoning.
Grease a 9×13 Pyrex and spread a layer of the meat sauce on the bottom and then a layer of the parboiled zucchini and then a layer of the cottage cheese mixture. (Oh! In case, I can't go back and edit- I also put about a cup of shredded cheese in the cottage cheese mixture.) Then repeat those layers again. Cover it and bake it on 350F for about 45 minutes. Uncover it and sprinkle another cup of mozzarella cheese on top and stick it back in the oven for another 5-10 minutes until the cheese is fully melted.
Now, I have no problem with leaving out the noodles and Baby Bub just loves the sauce. However, Bub is another story entirely! But, when he not only ate it twice and I heard him telling somebody at work about it- I knew I had a winner! I am going to try to add the rest of the photos. And I promise I will get this post cleaned up once my laptop is up and running again… But, try the zucchini I noodles- it's awesome.
all the Best, Coralie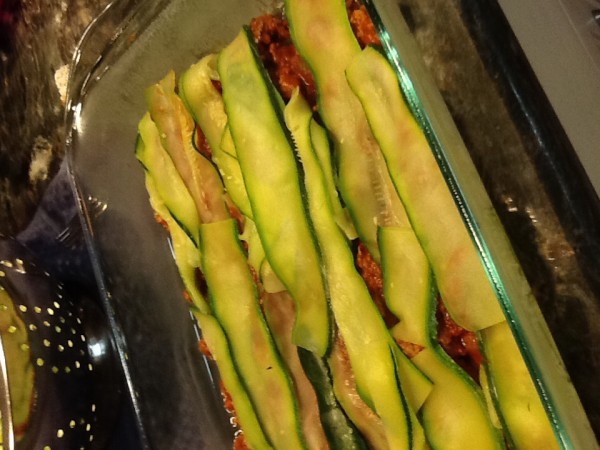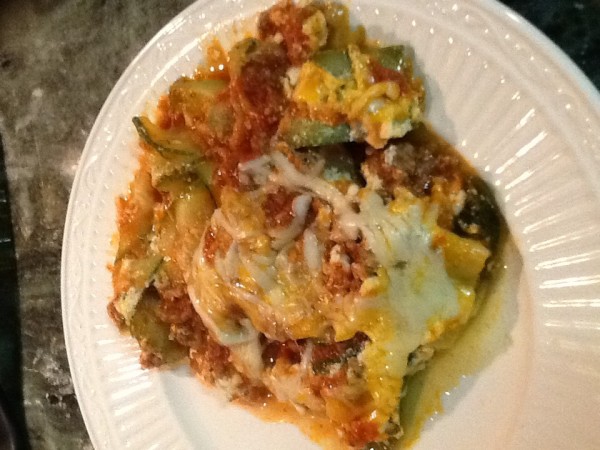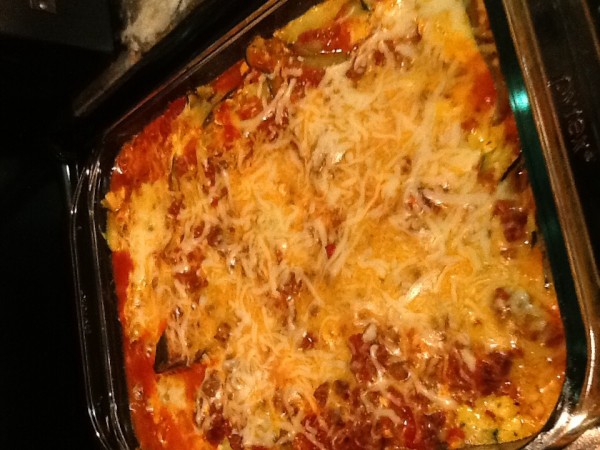 (Oh, did I mention Baby Bub and I ate this for breakfast?)