I am sure you are going to be blown away to know that I basically wear 3 makeup components. I wear eye liner, mascara and powder. So, eye makeup remover is an important part of my arsenal. And can we talk about how it can be expensive? The good stuff can be pricey.
And then one day I came across this pin on Pinterest with a recipe for homemade eye makeup remover. It only called for 3 ingredients and I had all three- I had nothing to loose.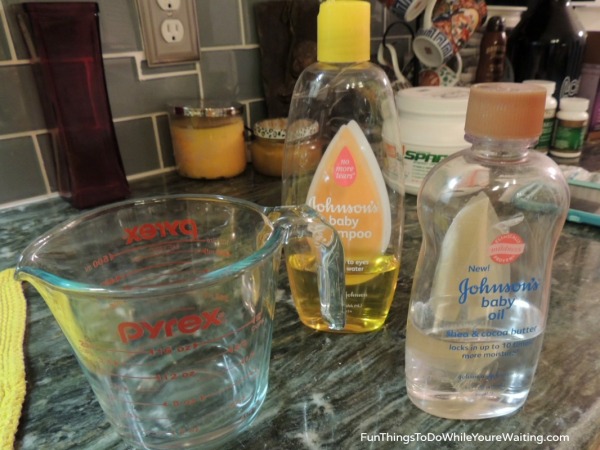 This is it- 2 ounces of water or a 1/4 cup, 1/4 teaspoon of baby shampoo and 5 drops of baby oil. Yep. That's it. I  mixed these 3 together and poured them into an old eye makeup remover bottle. And bam! it works like a champ!
I use this pretty much every day and it works as well as or better than any store bought varieties that I have tried.
Homemade Eye Makeup Remover
Ingredients
2 ounces of water
1/4 teaspoon baby shampoo
5 drops of baby oil
Instructions
Mix all together and store in some handy container
Shake before each use.
Have you tried any non-consumable recipes off of Pinterest that were winners? Homemade shaving cream was also a hit! As always, we want to know what you think .