Personalized Chocolate Wafer Cake
Ingredients
2

cups

whipping cream

1

tsp

vanilla extract

1

pkg

Famous Chocolate Wafers
Instructions
Beat cream with a mixer on high until stiff peaks form. Gently stir in vanilla.

Spread 1 1/2 tsp. whipped cream onto each wafer. Stack. Then stand on edge on platter.

Frost with remaining whipped cream.

Refrigerate for 4 hours. Cut into diagonal slices and serve.
Notes
Best when doubled/tripled and sublime after a few days in the refrigerator.
I consider myself a cake connoisseur. Cakes that I don't enjoy are few and far between. Whenever my birthday rolls around, my cake of choice is and always has been carrot. Everyone else has an official birthday cake preference, right? Six years ago, when Josh turned 30, his parents came to Chicago to celebrate. While there, his awesome mom Sharon shared with me Josh's favorite cake. It is rare that I come across a cake that I hadn't heard of which is why when she told me about Nabisco's Famous Chocolate Wafer Cake, I was intrigued. It is an icebox cake that requires no baking and is positively scrumptious. It requires a very specific ingredient, though… Nabisco's Famous Chocolate Wafers. Have you heard of them? I hadn't and I remember she and I scoured Chicago's grocery stores to find them that day. Since then, I have made this cake for Josh's birthday every year. A few years ago, I put my own spin on it to personalize it for the occasion. I wanted to share this with you guys because this cake deserves to be in your arsenal… especially in the summertime.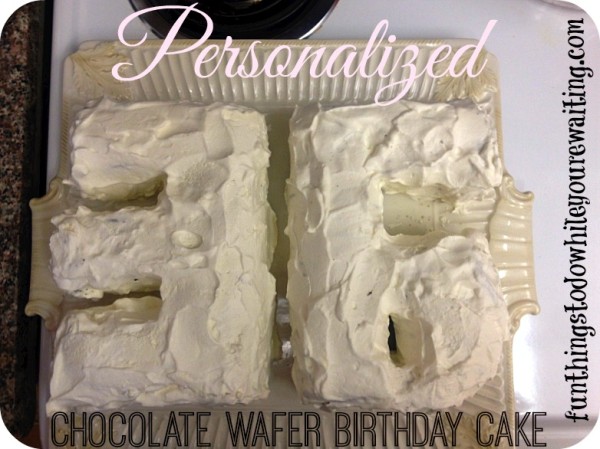 As I mentioned, this cake couldn't be easier to assemble. It requires three ingredients: Nabisco's Famous Chocolate Wafers, whipping cream, and vanilla. Yep. That's it.
Nabisco's Famous Chocolate Wafers are delicate, thin, chocolate wafer cookies. As soon as you try one, you'll be like, "Hey! This is the cookie part to an Oreo!" In fact, this cake is like the most delicious, freshest Oreo cookie you'll ever eat. I posit that this cake recipe is actually the origin for the Oreo. You'll see what I mean in a minute. Once you have all the ingredients assembled, whip the whipping cream. I always buy extra whipping cream just in case for this recipe… because who doesn't love fresh whipped cream? Whip it. Whip it good. Add vanilla to taste.
Once your whipped cream has peaked, the assembly begins. Take a chocolate wafer in hand and frost a dollop of fresh whipped cream on top. Place another chocolate wafer on top of the frosting creating a sandwich. See! An Oreo! Hold the sandwich you just made in hand and frost the top of it with whipped cream and cover with another chocolate wafer. The original recipe on the box says to do this to all the cookies to create one big log. The word log isn't one of my favorites- especially in regards to food. Plus, one log of cookies isn't enough when you are having a party. Which is why I always buy two boxes of the chocolate wafers. Buying extra wafers also serves another purpose, not only are you insuring you have enough for guests, but the cookies themselves are so delicate that many get broken in the box or during construction. Josh and I consider those bonus cookies that we get to eat WHILE we're making the cake. Additionally, if you are looking for a little more flair for the cake, the cracked cookies can be completely crumbled and used to sprinkle atop the finished cake as garnish.
Here is the part where I add my special spin. Instead of making one big log, I make stacks of six or seven cookies and get the stacks ready for personalization- notice the sheet of paper above the cake plate. Using the stacks, you can create any shape of which you can think! Be it an initial or the birthday number! As Josh was turning 36, I chose 36… natch. Since the cookies are in stacks and not in one big piece they are easier to manipulate. Additionally, you can use cookies diagonally to make curves… or halves of cookies for smaller pieces. Here is my 36 cake pre-icing: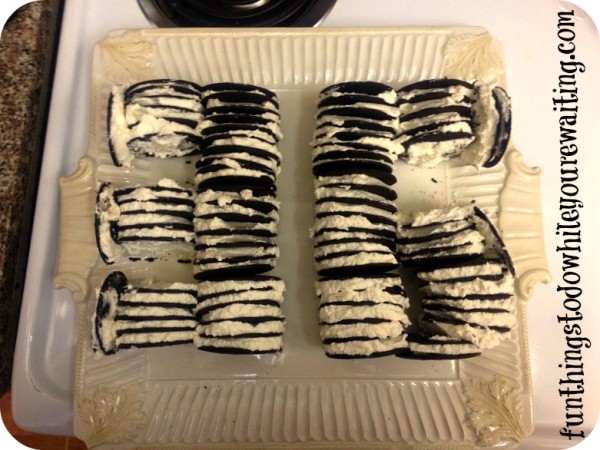 Can you see the 36? Notice the diagonal cookie making up the curve of the six. Once you have your shape to your liking, use the rest of the whipped cream to frost the cake. Cover completely with frosting. Chill for four hours.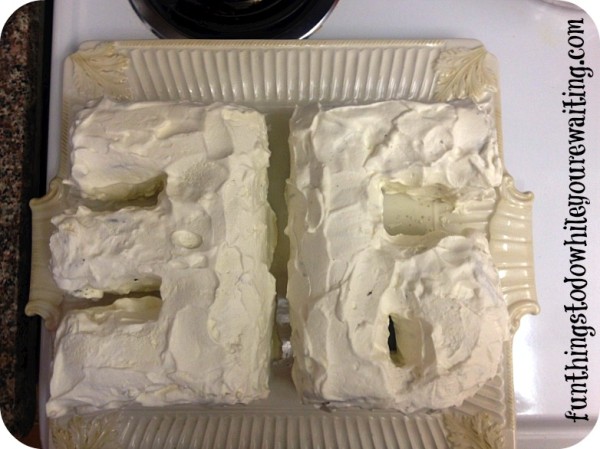 I am a bad blogger. With as many pictures as I took of this cake's creation, I have zero pictures of Josh's birthday party or our sweet friends enjoying this cake. But believe me, this cake was super yummers. As an added bonus, this cake is also beautiful when cut into as each slice reveals all the beautiful individual layers. And as delicious as it was the night I served it, Josh actually prefers it the day after; when the cookies have absorbed the moisture from the whipped cream and have become soggy with deliciousness. There weren't a lot of leftovers from the party, but there was enough for us each to have a little bit the next evening.
A Cake For Jojo: Personalized Chocolate Wafer Birthday Cake
Prep time:
Cook time:
Total time:
Ingredients
Original Recipe:
2 cups whipping cream
1 tsp. vanilla
1 pkg. (9 oz.) FAMOUS Chocolate Wafers
Personalized:
4 cups whipping cream
vanilla to taste
2 pkgs. Famous Chocolate Wafers
Instructions
Original Recipe:
Beat cream with mixer on high speed until stiff peaks form. Gently stir in vanilla.
Spread 1-1/2 tsp. whipped cream onto each wafer; stack, then stand on edge on platter. Frost with remaining whipped cream.
Refrigerate 4 hours. Cut into diagonal slices to serve.
Personalized:
Follow above directions but create stacks of 6 or 7 cookies and place in desired shape. Frost with remaining whipped cream.
Refrigerate 4 hours. Cut into diagonal slices to serve.
Have you ever heard of this cake? Have you ever tried this cake? Do you have a birthday cake flavor of choice? As always, let us know!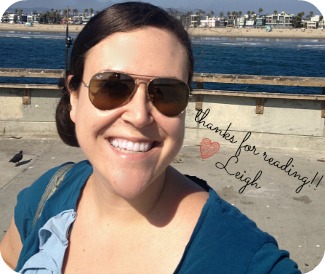 Here is a list of where we like to party.