I love succulent plants. Well, I kinda love all plants but I have a very special place in my heart for succulent plants. I had a few on my own and thanks to my friend Nan, I have a few more. I have wanted a succulent garden for a while now but was not exactly sure how to make that a reality. Succulents are prickly and waxy and meaty and just not what is overly familiar to me. In short, succulents are different and for that reason I am drawn to them.
I was surfing around on Pinterest and found this pin detailing how to make a succulent garden in a serving dish! Ding-ding! A light bulb went off in my mind! I wanted to put multiple cacti in one dish rather than just one. But, then I had a little hesitation- those little cacti add up quick and I am just too cheap cost-conscious to spend that amount of money on such little plants (that may or may not live).
However, when Lowe's put them on the 75% off clearance rack… totally different story- I could swing for a bunch of them! As a matter of fact, I got all these plants plus the two dishes, dirt and rocks for less than $30- I thought this was s great deal!
The indoor succulent garden was quick and easy to assemble. I just filled the dishes, which I found at a local discount store, about 3/4 full of potting soil. Next I planted the succulents in the dirt. I thought it looked pretty good at that point- but, I continued with the rocks.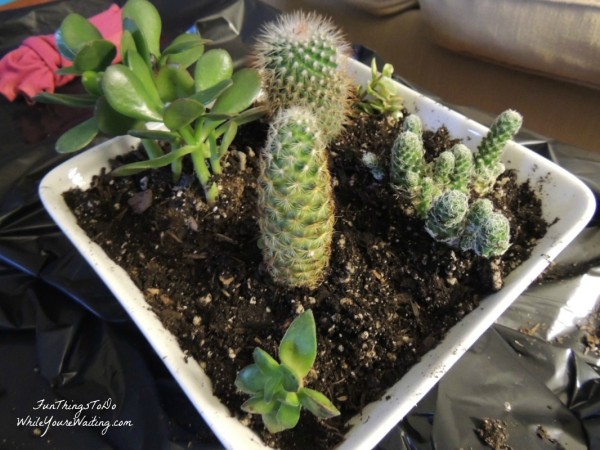 I think if you wanted to stop at this point, it would be fine. I just wanted the typical indoor succulent garden look and they are typically covered with pebbles.
Don't you agree? They look great! I was overall pleased. I made two knowing that I was going to give Nan one because she loves succulents too. Whether you find succulents on the 75% off clearance rack, I totally recommend you make your own indoor succulent garden!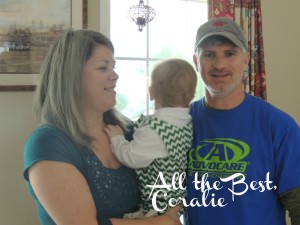 Partying like a Link Star at…