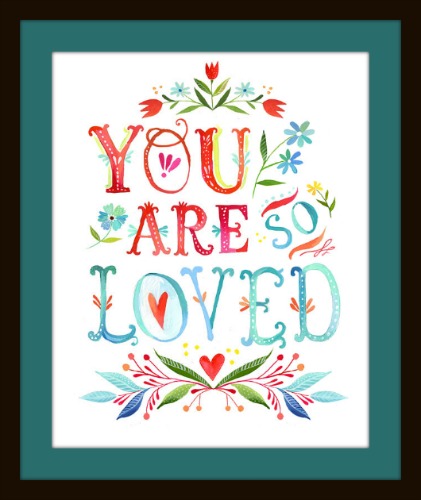 Being overwhelmed by how loved you are is a pretty great thing by which to be overwhelmed.
This week has been all about the love- in many shapes and forms… from comments, emails, texts, and phone calls to honest assessments, signal-boosts, back-scratches,  spell-checkings and take-out orders. When even criticism is from a place of love and a desire to see you succeed, it is a great place to be.
I just wanted to take a moment, before the blog begins it's normal schedule, to thank my family, friends, Jojo, and Coralie… for everything. And a big shout out to Sheila R… she knows what she did. 🙂
Thank you everyone for all the "likes" and shares and for not defriending me when I wouldn't stop talking about my blog. Thank you so much for reading my posts about hangers, cling wrap, and Moby Dick. You guys are, like, seriously… the best.
And while I have your attention, let me tell you that YOU, yeah YOU, my dear,  are also so loved. If you are ever in doubt, look in an unlikely place… love is everywhere.
Have an awesome weekend, y'all! We'll see you at 8:00 a.m. CST on Monday!