I apologize for the late appearance of this post. Bub and I have been hanging on for dear life as we rounded the second turn of the Holiday 500! Both Bub and I work for a local restaurant and we have been caught up in all the holiday parties associated with the two.
The Restaurant Christmas party was this past Sunday evening. Needless to say, Bub and I had a wonderful time.
We really did! It was at a local watering hole that is gracious enough to close down for our private party. There was a karaoke deejay. You can see Bub and me cutting a rug in the photo on the right.
And then last night, Bub and I hosted a party for the managers from the restaurant that we work in and for our sister restaurant (where I used to work).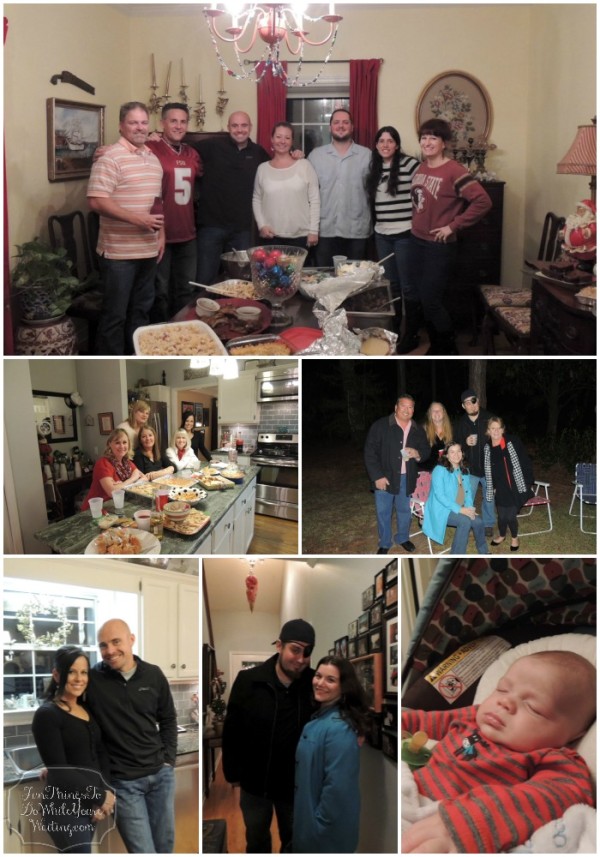 And it was so much fun! I will say that Bub and I were alone by ourselves by 10:30- which was surprising- it was a restaurant party- but, it certainly made for a pleasant morning!
However, Bub and I did take a selfie you might enjoy…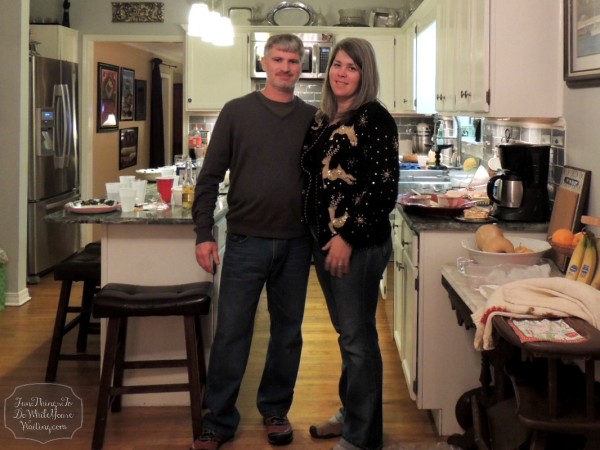 And I took one of just Bub that might lift your spirits as well…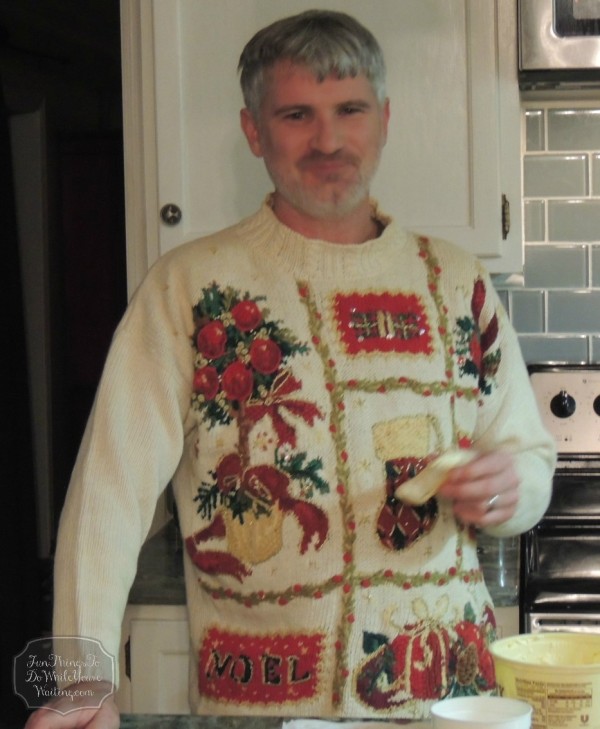 Do you have Holiday Parties on your agenda? Have you had an occasion to wear a lovely Holiday sweater? Unfortunately I was not able to get Bub into his until after all our company had left- but, he did let me get his photo! Christmas parties can be so much fun!