Friendship is the greatest ship of all. Or something to that effect. You are given a finite amount of time on this world and really only so many forks in the road to decide who you want to share it with. And although you may be friends with your family, friends are your chosen family. So, what's the deal?
There isn't much else to say that hasn't been stated by the gold-standard article on friendships after 30 from the New York Times (Friends of a Certain Age: Why Is It Hard to Make Friends Over 30?), but I'll add my two cents.
Scienticians say that it takes "six to eight" interactions with someone before you become friends. There are always exceptions to this rule, of course (people to whom you immediately feel connected), but that number feels about right.  Making friends as an adult feels more like dating to me. Auditioning them/me to see if they/I are/am even worth the six to eight times that it would apparently take to become friends. It just sounds exhausting. Scheduling "six to eight" of anything sounds exhausting (and that's not even factoring in coordinating with someone else's schedule– and are there kids? Or animals?). It's amazing we have friends, at all.
Family is the first friend we have. Which might explain why friends can also squabble and still remain tight. Obviously, making friends in your school yard days seems easier in hindsight. Your burdens (and your stature) were so much less then.  You (ideally) weren't worrying about bills or insurance deductibles. But even then it was tough. For even then friendship had it's tears and misunderstandings.
But, as you get older (and your life gets more complicated), so do your friendships, I guess. Bygone is the time of just you and your buds. These days there are: couple friends, work friends, friends of friends, work friends of friends, online friends, friend crushes, fr-enemies, good-time friends, friends who ebb in and out of your life, ones who are the perfect friends at the perfect time, acquaintances that become friends, and friends who become acquaintances.
We make friends through shared circumstance. So what happens when circumstances are no longer shared? When you aren't: living in the same room/building/town/country/orbit as someone anymore. Friendship takes work–some more than others. I think the key to long-term friendships (and life for that matter) is adaptability, empathy, and realistic expectations. Just as we ourselves are changing, so are our friends. Just as we are meeting new people, so are they. Embrace their new day-to-day details. If it is important enough for them to want to tell you, then it is worth your time to listen.  If their friendship is worth your time (to you) than you adapt, understand, and keep trying. It is a balance; a give and take.  It must be two sided. Friendship isn't always super easy (though there should always be love, laughter, truth, and encouragement). When they become onerous, re-evaluate.
And what about friendships that end? Historically, there have been points in my life when I haven't been the best friend. It's easy to see that in hindsight. All I can do is try and use the lessons I've learned to help me going forward. As you do.
Social media is really only a recent phenomenon in the history of friendship. We live in a day and age where (if you choose to make yourself available) anyone from every stage of your past can find you. This was not always the case.  What was once a "small world" has now become increasingly smaller. Perhaps, there should be an option on social media where instead of just "friend-ing" someone, you could also "acquaintance-ing" them. (I guess that's LinkedIn?) Because there is a difference in levels of friendship. Back in the early days of my Facebook experience, I remember being envious of friends who had MORE friends than me. There were times when my friend counter was climbing fast and loose and others when it was a slow march. But the more "friends" I accumulated, the more my feed started becoming diluted with people who weren't really in my first, second, or tertiary friend circle. I'm just saying that me thinks there is a lesson in there somewhere.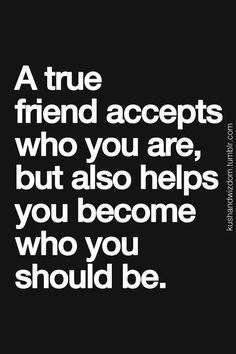 My mom has always noted that I, "attract good people as friends." And she is right. It is a point on which I pride myself. I have been so fortunate to have led a life enriched by dear, wonderful, transformative, magical people; people who have woven their thread through my life's tapestry (you know it always comes back to archaic needle crafts with me). For friendship is like the embroidery of life. Is it absolutely necessary? Maybe not. But it certainly makes things more beautiful. There are many threads (in an array of colors and textures) running through my life's canvas. Some are tied off neatly, some not so neatly. Some are weaved through long periods of my story, others for just a scene. No matter the thread length, they still serve to make the whole more rich.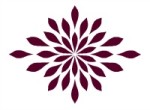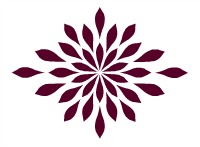 What do I want to say about friendship? I have started this paragraph about 17 times now- each time didn't feel right. Friendships wax and wane, they ebb and flow. They go through periods of cycles. Sometimes they cycle back stronger than ever and sometimes they cycle out. Sometimes the cycle is purposeful and sometimes friends just drift apart. Sometimes the bond of friendship is so strong that nothing can break it and sometimes bridges have to be burnt.
Leigh and I have been tossing around this post about friendship for a couple weeks. We have been talking about how friends come and go in our lives. It's true. Have you ever sat back and thought about how you had that friend that appeared in your life out of the blue who helped you through that era and you have no idea how you would have made it through without them? And then once that era in life has ended your friendship kind of dissipated to some extent? I have those friends but I will be forever grateful for them and the time we spent together and I cherish our friendships. The memories I share with them are no less important than those I share with my soulmates but we have grown apart as friends that are in the day-to-day trenches together.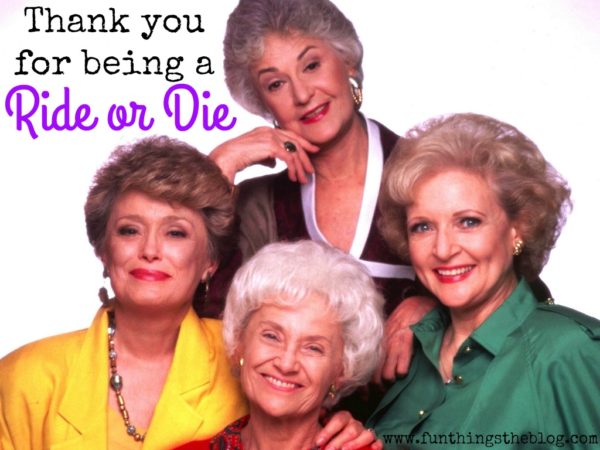 And then let's talk about soulmates. Even soulmates drift. I say this because Leigh and I are soulmates and Lord knows we have drifted. I have this very vivid memory of driving through Rome, Georgia in Leigh's black 199? diesel Volvo 20 years ago jamming to the Judds' Greatest Hits and very emphatically telling her we were platonic soulmates and our lives would be connected for the rest of our days. That's not saying that we haven't gone through some years where we barely spoke- but, I have always known that I could reach out to her day or night and she would reach back. She's not my only soulmate friend, but she was the first one I recognized in my life. I am sitting here thinking about all my ride or die friends- and I am so lucky. I have so many very good friends that I just absolutely adore.
Right after Leigh and I started tossing around the idea of this post one of my favorite bloggers, Jennifer at The Champagne Supernova, did a post about The 8 Types of Friends You Need in Your Life. She says you need 1. the truth teller 2. the good-time Charlie 3. the therapist 4 the work buddy 5. the old faithful 6. the oracle 7. the former friend and 8. the comedian. I have to say that's a well rounded group of frands! And I got 'em all on lock- some of them 2 or 3 times over. I have some great, great friends.
What does your friend group look like? Are you still tight with your elementary school friends? Do you still welcome new people into your inner circle? Are there friends in your past that for no other reason than space and time you have drifted apart from? Do you have friends that you have lit the bridge on fire and watched it burn? Leave us your thoughts on friendship in the comments and if you need to make some friends, here is a trusty, proven guide: How To Make Friends in a New City.