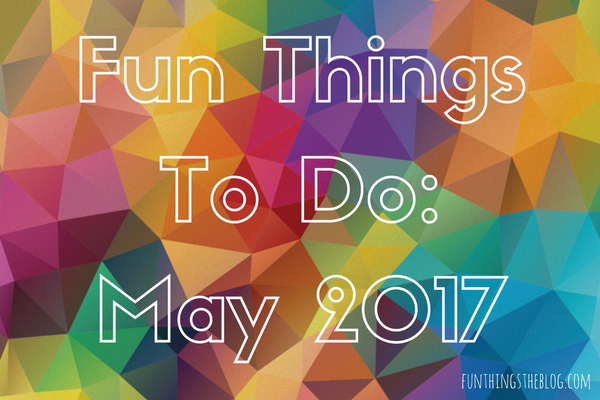 Oh, Hey! It's the first week of a new month which means it's time for another edition of Fun Things To Do! We have so much fun stuff in this month's missive: a new playlist, a huge announcement, and enough fun things to read, watch, and do that it's almost TOO much! Almost.
But before we bury the lede, we cannot wait to share our big news. It is our absolute pleasure to announce the launching of our newest venture: Fun Things to Wear.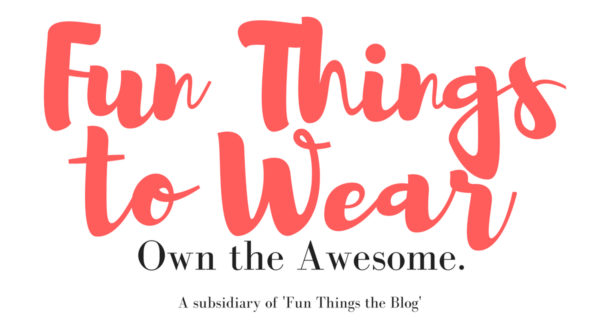 We've partnered with t-shirt giant Threadless, so you know the infrastructure is reliable and safe.  Head on over and peruse all the different color and format options for all our inventory, thus far. We will be adding new designs seasonally, so watch the space! From t-shirts to tote bags, we have something for everybody– including the kids. Here is just a sampling of the goods! Click on any picture or link to go directly to our store: https://funthingstowear.threadless.com/.
How cool and exciting is that?! You'll most definitely want "one of each" of everything. And if you do decide to rock one of our designs, make sure to send us a picture of you wearing/using your new essential piece. #owntheawesome Can you imagine the t-shirt modding possibilities?! Note: Fun Things To Wear is separate from our Amazon store which carries all things that we recommend. Though you should (obviously) check out both!
And as if it could get any bigger/better than that, May also marks the start of another new adventure for us– our first newsletter. If you didn't get it, then you didn't subscribe! You should rectify that now. Don't worry, we'll wait. For those lovies who have already signed up, you guys are the rock stars and we thank you for your trust and hope you like our new venture arriving in your inboxes today! To show our appreciation, all subscribers were entered into our first giveaway (CONGRATULATIONS Dana G.!) of one item in our store (up to $25). If you haven't signed up already for our newsletter, do so now to be entered into our drawing for next month.
Alright! Enough business! Let's get down to… well, business?! The business of fun things to do this May of 2017!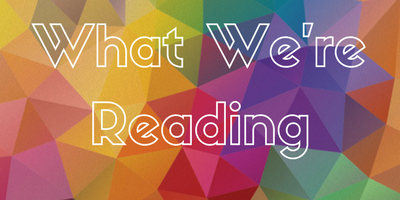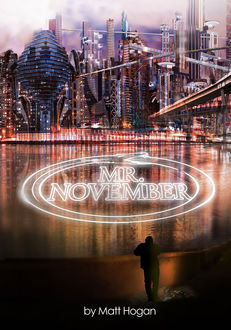 Although books about time-travel and financial speculation may not be for everyone, Matt Hogan's Mr. November is; good books transcend genre classification. It is a fast-paced, sharply-written thriller that makes seemingly complicated principles accessible to all readers. Conspiracies? Plot twists? Memorable characters? World shattering implications? This book has it all and is most definitely a recommendation for a 'fun thing to read'. Here is the official pitch:
Sam Webb remembers things that no one else does. He has memories of events that never occurred and people who never existed, slowly driving him mad. He's a key player in a global conspiracy that is rewriting history, and he wants out. There's only one problem. He has no idea how far he's actually in.
The most historic invention ever created lies in secret beneath a nuclear plant in Waxahachie, Texas. It opens a door to a dimension not constrained by the known limits of space and time. Rather than for noble scientific discovery, however, AlphaGroup's ruthless CEO, Johnson Dravek, is using the machine in pursuit of ultimate power.
Sam Webb is Dravek's ripper, the traveler inside the machine. His job is simple—to make money for the company by orchestrating "forwards," business deals designed to cash in on events that have already come to pass. Each time he does his job, however, history is altered and lives are destroyed. He copes by drinking.
While carrying out his latest assignment to exploit the housing market crash of 2007, Webb begins uncovering the truth of Dravek's master plan and how he really controls his sweeping empire. With the help of Marcus Planck, a brilliant physicist and inventor, Webb devises a plan to take down Dravek by using the machine against him. From 2131 to 1980, he leaps through time, striking deals at precise moments in order to bankrupt AlphaGroup and salvage whatever future may be left. The deeper he gets, the more corruption he unearths, including deceit, theft, and murder.
Along the way, as each rip through time takes an ever-greater toll on his body and mind, Webb must face the repercussions of his own choices, including the impact they've had on the people he cares about most. But even he can't foresee just how important his past is to the future, and finding out who he really is may be the end of it all.
Almost as good as Hogan's book is a review OF his book from a commenter (Rachel) on Amazon that succinctly sums it up, garnering it a place on a book jacket!
Just when you think you have had it with time travel stories, Hogan's wholly original debut turns the genre on its ear. Mr. November is really an innovative mash up of time travel and economics thriller. Think 'Looper' meets 'The Big Short.' Hogan manages to avoid the usual sci-fi tropes and delivers a pulse pounding romp that moves at a brisk clip. This exhaustively researched novel is filled with a cast of fully realized characters and a brilliantly visualized near future setting. Moreover the story features an unforgettable twist ending that will haunt you for days after you have finished the book. If you are into smart sci-fi with a dash of action, do yourself a favor and read this gem right now.
 "Looper meets The Big Short" is way better than my "Back to the Future II, but instead of an a Gray's Almanac, Biff takes a Wall Street Journal" analogy. Available immediately on all e-reader formats.
I finished yet another Mrs. Elizabeth Gaskell book. This one is titled, Sylvia's Lovers which sounds scandalous but really isn't. A downer? Yes. Scandalous? Not really. Gaskell, you'll remember is the Victorian era's answer to Jane Austen. Gaskell considered Sylvia's Lovers the saddest book of her collection, and I'd have to agree– the titular Sylvia goes through the ringer in this one. It's a story of a young woman caught between the attractions of two very different men in a seaside town during the Napoleonic Wars.  Like all Gaskell novels, there is a strong, sociopolitical agenda woven through (this time being the cruelty of press-gangs!) so, let's just say there are some slower bits. I side-eyed the first quarter of this book, but then… that Elizabeth Gaskell did it again. I gave it a 4/5 on Goodreads as it wound up having a cool story twist I wasn't expecting.
I'm currently reading William Faulkner's Collected Short Stories. Like Flannery O'Connor, it is both poetic and instantly familiar. Will keep you posted, but so far 5/5.
Okay. I have a couple more articles for you this month. They happen to all three be lists of some sort. I am a list person.
39 Observations That Life Has Not Gone According to Plan: Think with me for a minute, think back over your life- has it ever gone according to you plan? If so, I'm glad it worked out for you. However, it has not gone according to plan for anybody I know. When I figured out that my life was not going to work out like I planned- it was kind of a shock. I planned to marry a man incredibly wealthy, yes- seriously, and I would spend my days volunteering with the local places that need volunteers. The rest of the time I planned to run a mega-size house with grace and ease. Let me tell y'all- not a lick of that is my reality. I like this article because it lays out the plan from here. In a way, it guides its reader through the plan reformulation process.
6 People You Must Have in Your Network to Be Successful: This is a short article that will take only a couple minutes to read but, I am willing to bet you will try to think of the person in your life that covers each of the six: spoiler: Booster, Juror, Adviser, Partner, Collaborator and Incentivizer. Check, Check, Check- I believe I have them all.
7 Life Lessons from a Guy Who Can't Move Anything but His Head: Read this article. It is so easy to play the victim- and even really buy into the fact that just because you have been thrown some curve balls in life that you should just give up and die. This dude is not only a great writer and a great inspiration but also has a mighty talent for real talk. He totally had me at "If you can't win the game, change the rules." I had never thought about that- I had never thought about life that way- being able to flip the script in such a way to find a way to win. I am not going to lie- it is my tendency to to get wrapped up in following the rules- so,  I was just sucked into this article by the very first life lesson.
We have a new playlist for YOU! Although all of our playlists are great, this one is particularly amazing. As in all our playlist explanations, you'll find one of our names (the one who chose it), the title of the song, and then the artist. This months playlist is carefully mixed for maximum enjoyment! Also, for maximum enjoyment, in addition to having our playlist available on YouTube (below), we're also bringing a Spotify version (after the playlist explanation) back for those so inclined. Follow us on either platform (YouTube or Spotify) for maximum synergy! Turn it up!
(Leigh) – Aeroplane/Red Hot Chili Peppers: "I like pleasure spiked with pain and music is my aero plane. Pleasure spiked with pain. That mother-fuckers always spiked with pain."
(Leigh) – Powa/Tuneyards: This might be my favorite song on the playlist. It makes me want to move every time. The lead singer has the craziest voice! I thought for ages it was a guy singing in his falsetto and then checked out their NPR Tiny Desk concert and was blown away.
(Leigh) – Earnestine/Carl Weathersby: This is a blues jammer! So good.
(Coralie) –

New Eyes

/CBDB: This is the band that I have been blowing up that Bub introduced me to- my favorite of their jams.
(Coralie) –

Feel It Still

/Portugal, The Man: Oh my Lordt! This song makes me want to move- and I like the shout out to the Beastie Boys.
(Leigh) – State of the Art/Jim James: I love a song with a huge building climax. This one is no exception.
(Leigh) – Sunday Morning/No Doubt: "Sappy pathetic little me. That was the girl I used to be."
(Coralie) –

Slip Slidin' Away/Paul Simon

: "The Nearer the destination, the more I'm slip slidin' away."
(Coralie) –

Break On Through/The Doors

: Baby Bub's favorite song
(Leigh) –

Black Hole Sun

/Westworld Soundtrack: The whole soundtrack is great, but the player piano covers are really where it's at.
(Coralie) – 

Ob-La-Di, Ob-La-Da Remix/The Beatles

: heard this song the other morning on the way to work- there was a time that every single playlist that Leigh and I made had at least one Beatles song
(Leigh) – My Body Is A Cage/Arcade Fire: Another atmospheric song that builds to a great climax.
(Coralie) –

Sex For Breakfast/Life of Dillon

: I mean, breakfast of champions.
(Coralie) –

Railroad/Bela Fleck & Abigail Washburn

: I love me some Bela Fleck- electric bluegrass of a sort. I picked this song out for Baby Bub but I think I like it more than he does.
(Coralie) –

Shape of You/Ed Sheerhan

: Let's get this straight, I am not an Ed Sheerhan fan. I think he has it going on when it comes to songwriting but, I am not a fan. However, this song— I could and I have listened to it on repeat.
(Leigh) – Love on the Brain/Rihanna: Love modern interpretations of old-styles. Plus, the line "I'm just fist-fighting fire just to get close to you, cause it burns…" is so good.
(Leigh) – Why Can't I Touch It?/Buzzcocks: Is this song about sex? God? Success? Who knows?! That bassline, tho…
(Coralie) –

Let's Go Crazy/Prince: Yes, Let's Go Crazy. 

(Leigh) – Trouble/Cage the Elephant: If you love their song Ain't No Rest for the Wicked then you'll love the shout out it gets.
(Coralie) –

Gold Digger/Kanye West Ft. Jamie Foxx

: This song- yes. This song.
(Coralie) –

Oh Sarah/ Sturgill Simpson

: This is the type of love song I would write for Bub
(Leigh) – Careful You/TV On the Radio: This song is my everything. The meter, the lyrics. This song nails it. "Don't know/How I feel/What's the deal?/Is it real?/When's it gonna go down?/Can we talk? Can we not?/Well I'm here/Won't you tell me right now?/And I'll care for you/Oh, careful you."
(Leigh) –

Dreadlock Holiday

/10CC: Like Man on the Moon this was another song that I loved and forgot about and then when it came on the radio I cranked it up and sang till my hearts content!
(Coralie) –

Let's Go All the Way/Sly Fox: Let's go all the way

(Leigh) – The Last Time/Rolling Stones: "Well, I told you once and I told you twice. It may be the last time… I don't know."
(Leigh) – Reasons/Earth, Wind & Fire: I'm an EW&F fan and somehow had never heard this one. I thought it was a new Mayer Hawthorne song, but was pleasantly surprised.
(Coralie) –

Parachute/Chris Stapleton

: I love this song! Chris Stapleton has a tone that is so good.
(Leigh) – TVC15/David Bowie: TVC ONE FIVE! I love the swag of the verses.
(Coralie) –

99 Problems/Hugo: I got 99 problems and a bitch ain't one 

(Leigh) –

Chained to the Rhythm

/Katy Perry: I make no qualms about my love to K.P. Hate if you like. A staunch Hillary supporter, this song is a response to the current climate. Painting with the brushes she has, she has crafted a devastating critique in the guise of a hyper-catchy pop song.
(Coralie) –

Moma Dance/Phish

: Moma Dance Moma Dance
(Leigh) –

Fell In Love With a Girl

/The White Stripes: "I've said it once before, but it bares repeating…"
(Coralie) –

Blueberry Yum Yum/Ludacris

: Love me some Luda!
(Coralie) –

Uh Oh, Love Comes to Town/Talking Heads

: I would give anything to see the Talking Heads
(Leigh) – Take It Off/The Genteels: Josh hates this song. He thinks it's sad. If I think too hard about it, I concur. That being said, it is a catchy novelty tune. Plus, I find it incredibly ironic that the name of the band is, The Genteels. Ha! Just don't think too hard about it.
(Leigh) –

No Surprises

/Radiohead: A beautiful, heart-wrenching song. These guys slay me. Always.
(Coralie) –

Fool In the Rain/Led Zeppelin

: token LZ
(Leigh) – In The Evening/Mel Torme: Standards are standards for a reason. Standards are standards for all seasons.
(Leigh) – That's All/Sister Rosetta Tharpe: A black, female lead-guitar player… from the 50's?! More like B.B. Queen! Plus, this song has a moment, like in Shaft or Strokin' where the singer is about to say something salacious and the band stops them. I love those moments.
(Leigh) – Man on the Moon/R.E.M: Every have one of those moments where a song comes on the radio and you had completely forgotten it existed? It's been at least a decade since I had heard this song and it resurfaced on a foggy morning. It was magical, actually.
(Coralie) – Slackjaw Jezebel/Gov't Mule: I love this song.
(Coralie) –

Harder They Come/Saunders and Garcia

: First of all- to all you Jerry fans- listen to this whole side project- these two make a great pair. I have always loved this song "the harder the come, the harder the fall"
(Coralie) –

Lovely Cruise/Jimmy Buffett

:this is the song that Bub played at his Dad's funeral. I love it.
As long-time readers will know, I have an affinity for Margaret Atwood's novel A Handmaid's Tale. And although there has already been a film adaptation (1990), Hulu has adapted it into a new television series (and just renewed it for a second season!). As it should be, it is incredibly unsettling and has an important message in todays climate. It makes me sad, however, knowing that the people who NEED to watch it, who would greatly benefit from its viewing will never see it. Oh, well. "Don't let the bastards grind you down."
I am remiss that I didn't mention this last month, but will be doubly so if I don't mention FXX's Feud: Bette and Joan THIS month even though it finished airing new episodes in late April. Feud beautifully depicts the legendary rivalry between Bette Davis and Joan Crawford. Every department turns in breathtaking performances. The writing and directing are superb, but Feud is particularly notable for its stunning Art Department/Costume work and the acting of the two leading ladies. Even Josh loved it (and he had only nominal knowledge about the subject). It is currently only available to stream on FXX's app. Don't miss it.
Astute readers will notice that Coralie recommended Hulu's show Harlots last month, but it is so good that it bares repeating. Although I may seem like an easy mark for period pieces, I am remarkably critical of bad ones. This is a great one. Story, art, and acting are all top notch. If the affairs of rival prostitution houses in Victorian London even remotely appeals, then get thee to this show. It is delicious.
Let's continue the real talk: I am not a Drew Barrymore fan. Well, I mean, I don't hate her but I most certainly don't seek her out– so when Leigh recommended it back in March, I was not biting at the bits to watch her latest show- the Netflix original, Santa Clarita Diet.
However, I walked in one afternoon and my roommate was watching it and I'll be damned if if it wasn't funny! It is really funny- my sister knew all the characters from other roles- I knew Drew Barrymore. And then Bub walked in and started watching and started laughing too. We have a new show to watch. Score.
Y'all know I love funny examples of pareidolia (the act of seeing faces in things that don't have faces). Recently someone compiled a great list of funny examples. Even the most stone-hearted will chuckle at least once. Guaranteed! Click on the link or picture below.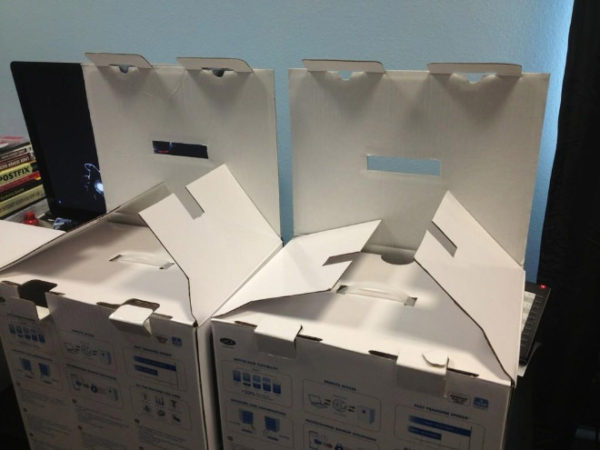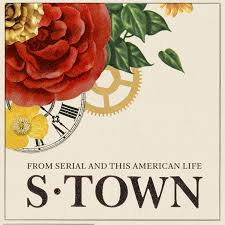 Upon recommendation, despite not being a fan of Serial, I gave S-Town (NPR's latest true-crime mystery) a shot and the hype is real. Don't let S-Town pass you by. The official blurb is:
John despises his Alabama town and decides to do something about it. He asks a reporter to investigate the son of a wealthy family who's allegedly been bragging that he got away with murder. But then someone else ends up dead, sparking a nasty feud, a hunt for hidden treasure, and an unearthing of the mysteries of one man's life.
There are some shocking twists and turns and tons of convincing misdirection. Like the collection of Faulkner short stories I'm reading, the setting of S-Town instantly feels familiar; making me both miss and despise parts of The South. It's a great listen guaranteed to hold your attention.
"I'm a hustla baby, I just wanna let you know. It ain't where I been but where I am about to go." Seriously, I have doubled down lately. My 9-5 jerb has just picked up the pace- my plate there is pretty full right now.
Then Leigh and I are realllllly trying to get our groove back with the blog. Part of that is this new side project we have going on- our store: Fun Things to Wear! yep, you can now #owntheawesome (that's Leigh's catch phrase). We have a store- a bonified store- you can buy all sorts of cool Fun Things to Wear Merch! It's not just tshirts, it's all kind of stuff- ain't that some shit?!! I mean, there are some baggin' items in our shop!
Did you think that was all my hustle? Nope. My dear friend and amazing jeweler, Alece Pugh, and I are trying to make something happen. Alece is one of the most intrinsically gifted artist- she just is. I am always amazed at how effortless she makes it seem to create incredible pieces of jewelry. So, we have a budding partnership- I am helping her with some of the marketing and getting some pieces into production and keeping the business side organized and chugging along so she can center her focus on the creative side.
I am excited about all my hustles. I really like my 9-5 jerb- I am enthralled by trade. It gets me out from behind the bar but still provides me an outlet to interact with the public. But, I am sooooo pumped about Fun Things to Wear! Please swing through there and check out some of the awesome shiz we have. I am also equally pumped about working with Alece- every time we talk about this hustle, I get chill bumps!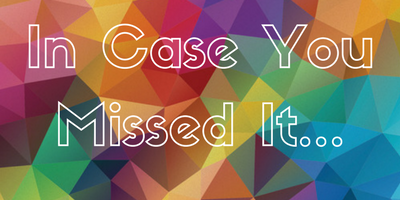 Just in case you (clutch my pearls) didn't catch everything from this PAST month, be sure to check out the following posts if you haven't already!

That's it! Can you handle it?! We know?! Us either! Are you ready to #owntheawesome? Are you a diehard Spotify-er? Did we miss something? As always, let us know what you think!  Don't forget to subscribe here for our newsletter and to be entered into our giveaway for next month! We can't wait to see Dana G. rocking her t-shirt/bag/whatever! And as always, please show us some love and follow us on Facebook, Twitter, and Pinterest.