I've known today's guest poster, the most-lovely Reagen Lowrey Lozar, for as long as I've known Coralie– as we all met at the same high school in the long-ago world of the late 1990's. Among many other things, Reagen and I share an interest in and concern for the emerging data concerning the fallout of living in a chemically enthusiastic post-WWII society.  I'm not a chem-phobe. I'm incredibly grateful for all the advancements in science that have revolutionized living. All chemicals (even the "harmless" ones) are poisonous–depending upon their dosage. I do worry, however, about the startling lack of regulatory oversight given emerging data. The statistics are concerning. My dear friend Reagen has been savvy to this for a long time and has been a long-time proponent of a less-processed life. I was so honored when she agreed to share her research with our readers– as I know how busy she is with a unreasonably beautiful family of five and a bustling career. She is passionate about bettering herself, her family, and her world and wonderfully generous about sharing what she's learned so that we can do the same. Like she says in today's post, "When you know better, it's time to do better."  Full disclosure, Reagen is also my Beautycounter representative— a brand which you may remember from our recent post about our health and beauty faves. Although she recommends some Beautycounter products, we both wanted to make sure that this post was not a "sales pitch", but a thoughtful, comprehensive look at an issue that is starting to come to light. I am so excited to share this post with you guys and look forward to the conversation I hope it sparks! ~Leigh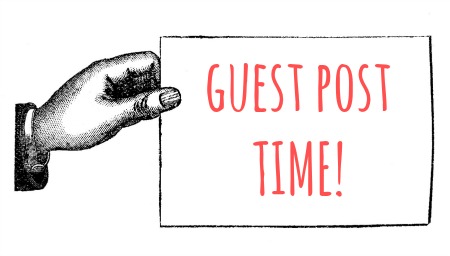 Unless you have been hibernating during the last few weeks, you are probably aware that the color pink has taken over everything [small understatement]. I have seen it shining on the packaging of cosmetics, dotting NFL players' uniforms, covering KFC's bucket of fried chicken and even on the cup of coffee I am sipping as I write this post – all to help create "awareness" for breast cancer. But, how much more awareness do we actually need? I am willing to bet that each reader of this blog knows someone affected by breast cancer.
The current statistic is that one in eight women will be diagnosed with breast cancer. A stat even more shocking when you consider that 40 years ago, it was one in twenty women who were afflicted by the disease. So, what is going on? What has changed? We will likely never be able to pinpoint one thing that is causing the rapid increase of cancer cases, but mounting scientific evidence is pointing to increased exposure to not so savory things in our environment – namely toxic chemicals, as the cause.
We are exposed to toxic chemicals everyday and everywhere from the moment we wake up to the time we go to bed and even during our sleep. Toxic chemicals linked to breast cancer and other diseases are found in plastics, food, household products, mattresses, the air we breathe and the water we drink. They are also found in our cosmetics and personal care items – even in the cosmetics touting the pink ribbons promoting cancer cures and awareness this month (this is called "pinkwashing").
The average woman uses 12 personal care products a day, which can equate to over 100 different chemicals. Without even counting my makeup, I can think of 12 products I used just this morning – shampoo, conditioner, face wash, body wash, shaving gel, hand soap, lotion, face oil, face moisturizer, eye cream, hair styling gel and deodorant. If you add what I use throughout the day and then my nightly routine, that list is likely to double. Include my makeup – it would surely triple!
So, what does this mean and why does it matter? If there was just one chemical in those 36+ products I am using, then I am exposing my body to it 36 times per day. If this is my same routine every day, then I am exposing myself to that chemical 13,140 times a year. Factor in the years and well, that number becomes insanely large. You can see that even low dose exposures can quickly add up.
The problem is that we all know there isn't just one chemical in our products. Check the label of your shampoo bottle and you are likely to find a long list of ingredients. Take that whole list, particularly the chemicals, and consider everything I mentioned above. Wowzers! And, this is just our personal care products – what we are putting directly on our skin. It doesn't even account for what we are exposed to elsewhere in the environment or how the different chemicals interact with each other in our bodies.
Parabens, Phthalates, Formaldehyde…Oh My!
So what are all of those things you just read on your shampoo bottle, exactly? I will not bad mouth a company for the sake of an example and it is pretty much impossible to go into every single scary chemical that might be lurking in your list. Instead, I will quickly go through a few common culprits that are consistently linked to human health issues. Even at a low dose of exposure, these things can wreak havoc on our bodies, especially our endocrine (hormone) system, and as I mentioned above, accumulate rather quickly.
Parabens may be easier to spot these days as companies are gradually opting to remove this preservative. It's a good thing, too, because parabens are well-known endocrine disruptors (meaning they interfere or mimic hormone systems leading to tumors, birth defects and more) and carcinogens (meaning it has the ability to cause cancer). They are also toxic to developmental and reproductive systems, leaving children and pregnant women particularly vulnerable. Parabens appear on labels with various prefixes including methyl-, ethyl and poly-. They are used in deodorants, shampoos, and pharmaceuticals to inhibit the growth of mold and other bacteria. They have also been found in biopsies of breast tumors and urine samples.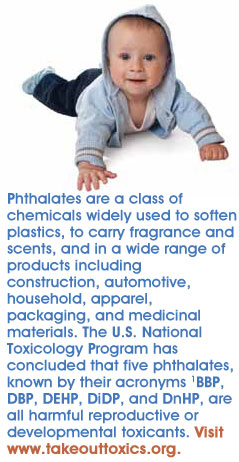 Phthalates are found in many personal care products across the spectrum from lotions to cosmetics. They are also found in plastics (including kids' toys) and even carpet pads. They may appear on labels as DEP, DBP, DEHP and fragrance – often disguised from consumers. Like parabens, phthalates are endocrine disruptors, toxic to developmental and reproductive systems, and carcinogens. Studies also link phthalates to fertility issues in both men and women.
Formaldehyde is another preservative found in nail products, including polish and glue, hair-smoothing products and liquid baby products. You may recall the smell of it in your high school dissection projects – yuck! Formaldehyde can be disguised in labels using other names or even left off the list. It has been linked to cancer as well as skin allergies.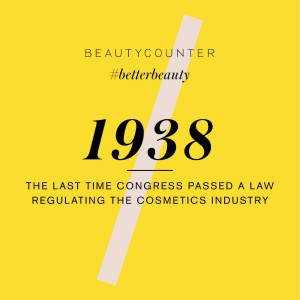 How is this legal, you might ask? Most people assume that the government regulates cosmetics and personal care products to ensure they are safe. For years, I believed that if products are on the shelves at the pharmacy and grocery store (especially the natural foods stores), that they must be safe. In reality, these are some of the least regulated consumer products on the market today. There has not been a federal law passed governing the personal care industry since 1938. For a little perspective, the minimum wage was established at 25 cents during this same year. Yep, that was a LONG time ago and we have learned a lot since then!
More than 85,000 chemicals are registered for commercial use in the U.S. with roughly 10,500 used in the cosmetics industry. Additionally, the FDA does not require cosmetics ingredients or products to be approved before being released to the market. And, just in case you are wondering how we compare to other countries, the European Union has banned or restricted nearly 1,400 toxic chemicals, while the U.S. has banned 11.
Greenwashing 101
Particularly troubling are the companies that take advantage of the lack of regulation and make claims of "natural," "green," "non-toxic" and "organic" ingredients, while their ingredient list shows otherwise. This is called "greenwashing" and it is rampant due to major loopholes in our laws. It makes finding truly safe products even more difficult.
To further complicate matters, simply because a product label boasts truly natural ingredients, it could be just as bad, if not worse, than its synthetic counterparts. Lead and other heavy metals continue to be detected in cosmetics, such as lipstick and natural lines of mineral-based makeup. While lead is clearly a naturally occurring chemical element, it certainly isn't safe (it's a known neurotoxin) and it does not have to appear on labels. (Read more on this…).
How to be your own detective.
So, what do we do? Give up and not use anything? I don't know about you, but I would look like Charlize Theron in Monster fairly quickly if I stopped washing my hair and wearing makeup! Since the FDA is not helping us here and certainly the companies selling these products are not either, we have to begin to educate ourselves and start making safer choices for our families and ourselves.
Learn to read labels. We've already established there are a lot of crazy, hard to pronounce words on ingredient labels these days. To help decipher what these things are, I have several tools that I recommend. I like to use Beautycounter's Never List as a reference when buying and assessing products. This is a list of 26 ingredients Beautycounter will not use because of links to human health concerns. I like it because it is quick and easy to use and there is even a printable wallet-size version. The Breast Cancer Fund also has a great bulleted list of tips for avoiding top offenders.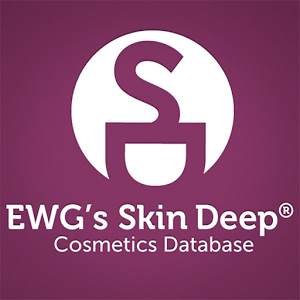 I also encourage you to utilize the Environmental Working Group's Skin Deep Database, which is a searchable online database of over 64,000 personal care products and 2,000+ brands assessed and rated for toxicity and other health concerns. The EWG Skin Deep Mobile App is also available to download for your phone, so you can scan product barcodes in your home and at the store.
Moving Forward.
This is a lot of information and it can be really overwhelming, especially when you are first learning about all of this. Do not lose hope. There are good companies out there and there are things that we can do to limit our exposure. First, do not beat yourself up for past choices. It is amazing how quickly our bodies begin to heal when given the right tools.
My advice is to take things slowly so you do not get too overwhelmed. I recommend replacing your bad products with safer ones as the old ones run out. If you feel overhauling everything is not in your budget, then I recommend replacing the things you use the most and/or the biggest offenders with safer ones – this will give you the most bang for your buck. If you have children, start with their products first as children are more vulnerable to toxic chemicals than adults. Just remember that small changes do matter. When you know better, it's time to do better.
For a bit of good news – companies are already changing for the better as we, the consumers, demand better. For example, Johnson and Johnson famously pledged to remove formaldehyde and 1,4-dioxane from its No More Tears baby shampoo and other consumer products this year. It's not perfection when you consider the other ingredients, but it is certainly a step in the right direction.
Back to the Pink.
Shouldn't the companies that are championing the fight against cancer also help to prevent it? I think so. We certainly deserve better – all of us. If you agree, join me in becoming an advocate for chemical safety and regulation. Contact your legislators to demand change. Donate to organizations that are really walking the walk, such as the Breast Cancer Fund, Healthy Child, Healthy World, Campaign for Safe Cosmetics, and the Environmental Working Group. Shop companies that are truly committed to our health and safety. Help to inform others – even just by sharing this blog post!
So, what is in my bathroom cabinet?
I have compiled a list of some of my current favorite companies and included it below. You may have other recommendations, too. Please feel free to share them in the comments!
Personal Care Products/Cosmetics
At this point, I have replaced nearly all of my personal care products and cosmetics with Beautycounter. After years of trying a ton of different ones from a range of places (high-end spas to natural foods stores), I have found Beautycounter to be the best to mesh safety with performance hands down. They have insanely strict safety standards – they test every single batch of cosmetics for heavy metals – and continuously review all of their products for human health concerns as new research emerges. Two things that I really appreciate and make them stand out from the rest. My favorite items are the Nourishing Cleansing Balm, Lustro Face Oils, Tint Skin Foundation, Twig Lip Sheer and the Protect Sunscreen.
Maybe Beautycounter is not for you – that is okay! I can make other recommendations and certainly non-recommendations. I love Earth Mama Angel Baby. Did you know the mother of Kaitlin Olson (Sweet Dee from It's Always Sunny in Philadelphia) founded this company? How cool is that? We used the baby wash and lotion for our infants. They have great products for expecting moms as well.
I discovered The Good Stuff Botanicals in Montana several years ago and love it! My favorite product is the Gypsy Cream. Although it smells a little earthy (like dirt), it works wonders on extra dry skin for both kiddos and adults. It is also being used at the NICU in Kalispell!
Badger makes a lot of safe products from baby balms to bug spray. The sunscreen is thick and a bit greasy, but works well and is free from the scary stuff.
Mother Love has a line of herbal-based products for expecting mothers, breastfeeding mothers and babies. The Diaper Rash Balm and Nipple Cream are both great! I cannot believe I just wrote that – ha!
I have yet to find perfect combo of safety and performance for hair styling products. Right now, I am testing styling gels from Aubrey Organics and John Master's Organics.
Other Bathroom Necessities:
I prefer using feminine products that are not treated with chlorine (same goes with toilet paper, actually!). I like Natracare pads and tampons because they are chlorine-free, plastic-free and fragrance-free.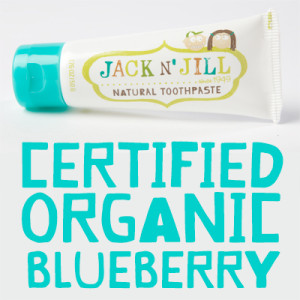 For toothpaste, my kids love Jack N' Jill and I like Jason's Sea Fresh fluoride-free and SLS-free in the spearmint flavor.
Deodorant. Argh. The jury is definitely still out on this one for me. I have tried Primal Pit Paste. While I like it fine and so do many others, the scents containing baking soda can be irritating to those with sensitive skin. Here are a few recommendations from one of my favorite websites, MightyNest. Aluminum is a big concern in deodorants these days.
I've really been experimenting with hand soaps lately. Right now, we've got Plantlife Foam Soap in one bathroom and Everyday Shea in another.
With sick season heading into full swing, we have been using CleanWell Hand Sanitizer in an attempt to avoid the hand sanitizers containing triclosan and other questionable ingredients. Some of my friends who are well versed in essential oils are also making their own. If only I had time for that!
Beyond my Bathroom: Laundry/Cleaning
We have been using Charlie's Soap for laundry since it was recommended to us back in our attempt at cloth diapering. I like it fine and after an acquaintance contacted the company regarding the low score on the EWG's Guide to Healthy Cleaning (apparently, due to an issue with labeling that has since been corrected and they have since scored well on Whole Foods Eco Scale Program), I feel like it works well enough for us. I may try something else once the giant tub we ordered over a year ago runs out. Greenshield Organic and Ava Anderson Non-Toxic have been recommended. I also throw in a bit of white vinegar and baking soda if I have a particularly gnarly load, such as kitchen towels and any kiddo stinky disaster clothes.
Instead of dryer sheets and fabric softeners, we prefer to use wool dryer balls. If you aren't aware of how gross dryer sheets and fabric softeners are this link will give you some reasons why you might consider ditching those two chemical-laden products. Plus, look how happy those dryer balls look! Good options for wool dryer balls can be found on Amazon and MightyNest.
For hand-washing dishes, we use Ecover Zero Dish Soap and for the dishwasher, Earth Friendly Products Wave Auto Dishwasher Gel, Free & Clear, Method Smarty Dish and Seventh Generation Automatic Dishwasher Powder, Free & Clear.
For more information on all of this stuff, check out some of my favorite (and often-cited) resources:
About me: I grew up in Rome, Georgia where I attended Darlington School with Leigh and Coralie. Fast-forward many years to the present…I am now a mom to four-year-old twin boys and a two-year-old daughter. My husband, Casey, and I moved our crazy crew to Montana last year after an eight-year stint in Boulder, Colo. My journey to living a less toxic lifestyle has been years in the making. For as long as I can remember, cancer and other debilitating diseases have affected many of my family members. Once cancer struck my dad and husband, I started to reconsider my food and product choices. My awareness of issues with toxins really heightened when our preemie twins were born and I began sharing my growing knowledge of the subject with others. I discovered Beautycounter in February and was so impressed with the mission and products that I became a consultant. In my other "spare time," I create custom itineraries for adventurous travelers through my international walking tour company called Southern Treks Adventure Travel.