Y'all. Bub, Baby Bub and I took a little family vacay to Charleston weekend before last. My dear friend Lori and her fiancé, John, were throwing an elopement party on a paddleboat. The story was that they were going to have this party in Charleston and then hoo off to South America and get married. Turns out they planned to get married on that boat all along! So- it was wonderful.
It also provided an excellent excuse to go to Charleston. I have to tell you, if you have never been to Charleston- you should put it on your to-do list. We had a major hurdle to conquer and that being getting to Charleston with a 20 month old. Three plane tickets coupled with renting a car  on top of hotel rooms was out of the question financially. Our only option was to drive- all 630 miles.
Baby Bub was a champ! Seriously! We stopped for an hour for lunch in Tallahassee and let him run and then he napped. We stopped again north of Jacksonville and again let him run. He was so good. He played with his trains and my mom had bought him some new toys that held his attention for a while. I waited as long as possible to bring out the iPad for him to watch his shows. But, we made it with minimal fussing.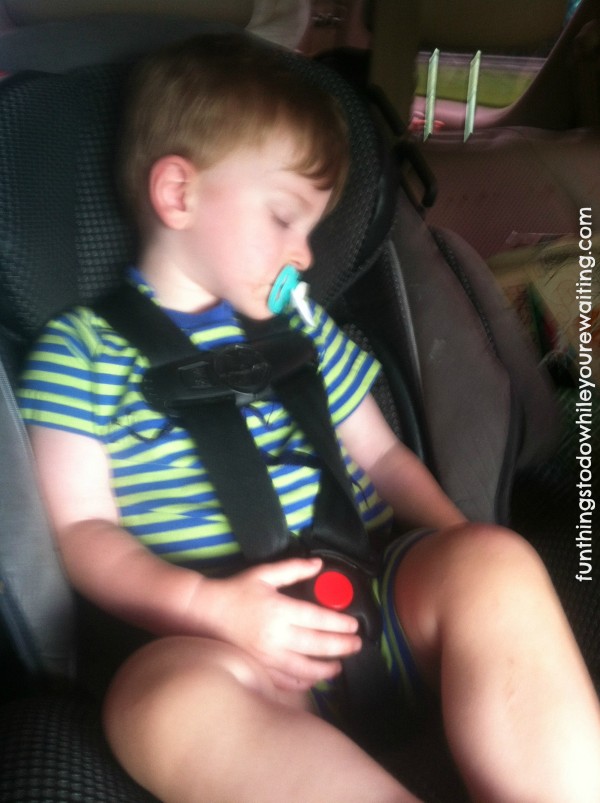 We basically had 2 days to sight see before we boarded the paddleboat for our sunset cruise. Another family of 3, dear friends from this same friend group also came to Charleston and as we planned, we became a party of 6- it was excellent. (Last summer everybody came to Gulf Shores, this summer we all went to Charleston.)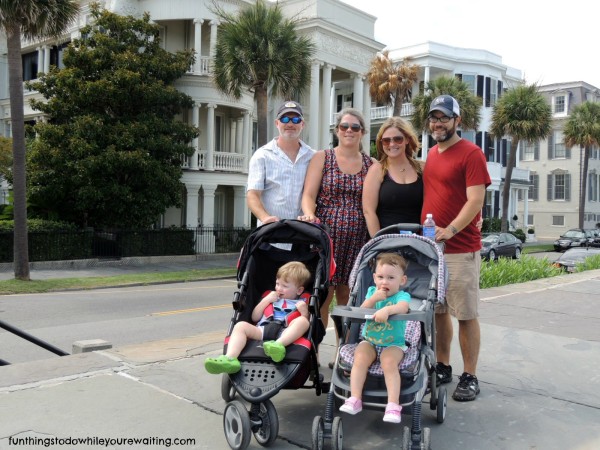 The sight-seeing in Charleston is just never ending. Every turn you take leads you to something so spectacular.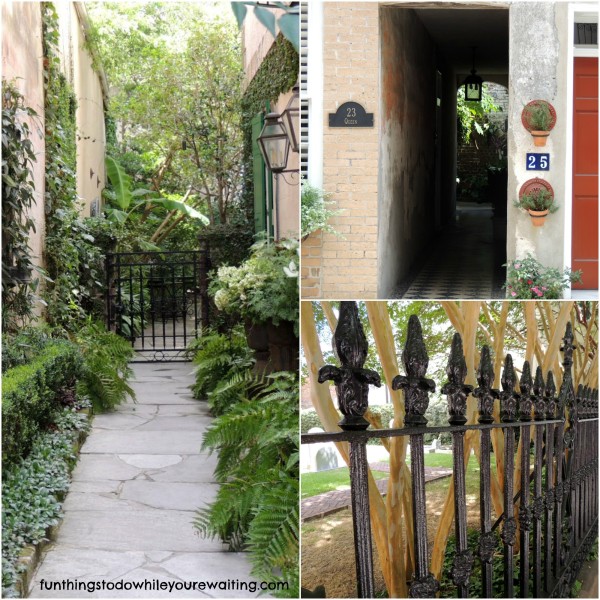 We parked the car in a seemingly central location and just set out walking. When we got hungry (or thirsty) we stopped into somewhere and took care of that.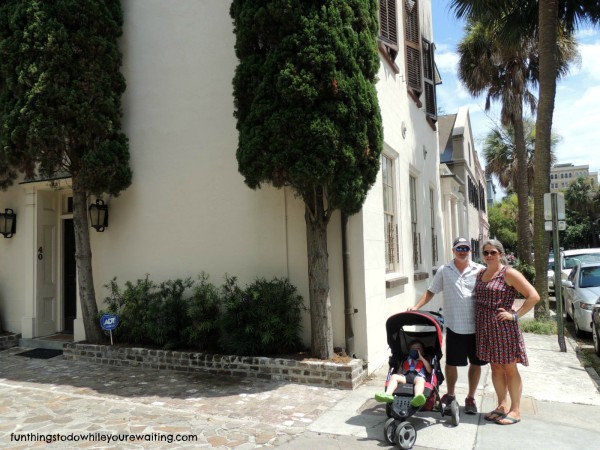 I was overwhelmed with the notion that when people were leaving Europe and coming to America to start a new world here- Charleston was one of the first places settled. We visited a graveyard with people buried over a 120 years before the American revolution. That is just mind-blowing.
 And let me just tell you- the food in Charleston is just spectacular! We did not have a bad meal the entire time we were there. Everything was so good. We happened into this place called Prohibition– the food was just delicious- probably the standout meal.
Much like New Orleans, Charleston has a Marketplace. We wondered through there. It was nice. It is really hard to not compare Charleston to New Orleans the whole time. They are very similar yet have some stark differences. The first is that Charleston is very clean in comparison. The second is that you cannot just walk around Charleston with booze and the third, closely related to the second is that liquor stores close at 7pm so, you have to plan accordingly.
We just had a large time just wondering around Charleston. I am positive we did not see everything- but, I loved everything we did see!
Now, the paddleboat ride was just wonderful. Right before we got in the car to go to the harbor, it poured down rain and I thought it was going to be a mess- but, it clear up pretty quick. We set sail and the sun was just pretty. And then word got passed around that everyone needed to go to the top deck for a toast.
So, off we went to the top deck. The bride's cousin and BFF began talking and such- both of them kind of teasing Lori and John for taking so long to get married. And then bam! They welcomed everyone to their wedding. It was so sweet and so perfect and so fitting.
 So, after the vows and the blessing- we just cruised all around Charleston Harbor- it was perfect!
Have you visited Charleston? What was your favorite part? Have any of your friends thrown a surprise wedding? Was it fitting? Tell us about it.