I am a snacker. I said it. It's something I'm working on, but left to my own devices, I'll snack #alldaylong. I try to either limit my snacks or surround myself with better snacking options.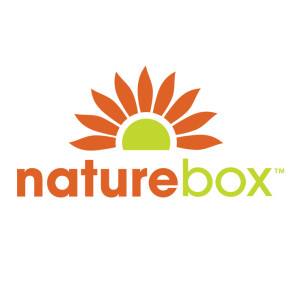 Although I love fresh fruit, "healthier options" generally conjures up an image of something bland, flavorless, or less than delicious. Although we've found and shared some at home-DIY exceptions to this rule on the blog, it generally seems that you have to choose between either great tasting or healthy. Which is where today's recommendation comes in. You guys know how much Coralie and I dig subscription based services like Birchbox. But, did you know that there are subscription based services for just about everything. You probably did. In fact, now that I think of it, I guess this has been going on since WAY before the internet: i.e. jelly of the month clubs, etc. BUT, I want to tell you about my new favorite: NatureBox.
NatureBox is a monthly (or more, depending on your subscription level) subscription service that delivers carefully-sourced, nutritionist approved, and super-delicious snacks with great stats and a low glycemic index to your door. I was first introduced to the service when (shortly after my brother was diagnosed with leukemia) we decided to eat healthier and a wonderful friend of mine and Russell's (and long-time bestie of Coralies) Bridgette got Russell a subscription to help him with that goal. I was so impressed by how yummy the snacks were that upon returning to California, I set Josh and I up with a subscription as well. Even Josh loves it… which is about as high an endorsement on yummy/healthy snacks as they come! You can customize your account to your nutrition and taste preferences (i.e. gluten-free, or lower calorie, or a subscription with more of a slant towards the sweet tooth) but the snacks really are awesome. Each month, they will ship you a box with five bags of delicious snacks that (more than likely) won't disappoint. Additionally, unlike other subscription services, you can request certain items and organize which snacks you receive. Or, you can throw caution to the wind and let them ship their customer favorites for the month. Either way, you are going to get some yummy stuff!
Some of my favorites (so far) are their Lemon Tea Biscuits, Southern BBQ Sunflower Kernels, Pistachio Power Clusters, Blueberry Greek Yogurt Covered Pretzels, and any variety of their pretzel pops. I mean, how good do those sound?! If you have heard of this service and are on the fence, let me tell you that it is fantastic. And if this is the first time you are hearing of it, take my word for it and pull the trigger… this service is fantastic!
Are you a NatureBox subscriber? Do you have any go-to snacks that are both healthy AND delicious? As always, let us know in the comments!