I know, I am a dollar short and 2 days late- but, I really wanted to share this birthday interview book and I wasn't ready on Friday. Baby Bub turned 3 a week ago and it is just a crazy thought. He is really growing up and turning into the cutest little boy- I am slightly bias- but, he is a mess in the best sense of the word.
Before Baby Bub was even born, I pinned this pin about making a birthday interview book. I remember finding this pin and just falling in love with the idea of asking the same questions every year for lots of years in a row. The pinner suggested waiting until the 3rd birthday to begin and even some of the questions that I put in there I thought would be a little over his head this year- but, he nailed them all!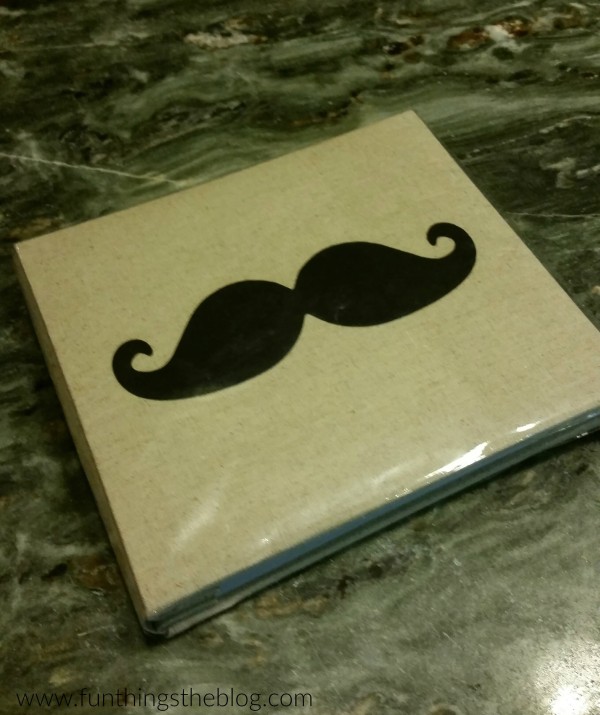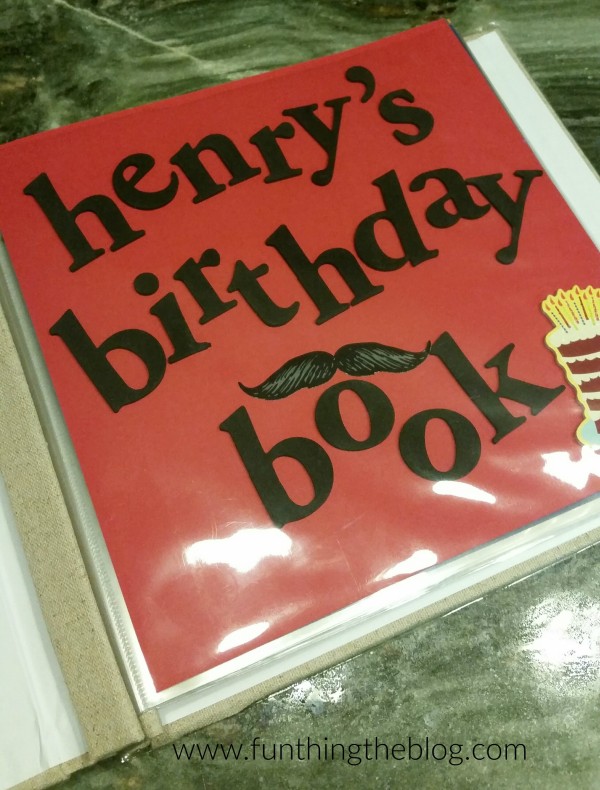 I waited until scrap books and accessories went on sale at Hobby Lobby and bought a 9″x9″ scrap book, same size colored paper and lots of stickers and went to town. I hand wrote all the questions but, you can certainly do your own thing and if typing them up and printing them out is more in your wheel house, do it.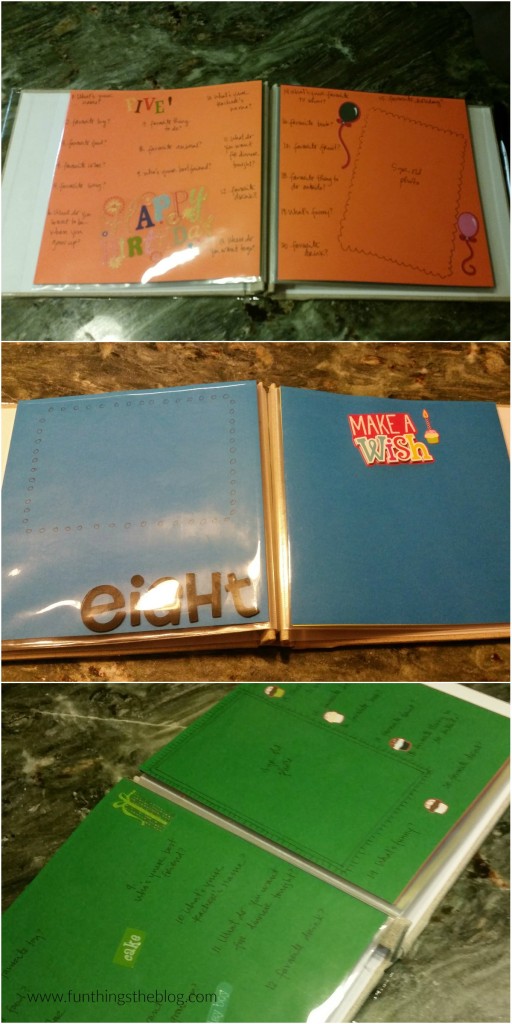 Each double page layout is dedicated to one birthday and the same 20 questions every year. Here are the questions and his answers this year. I also left room on each layout for a picture.
What's your name? Henry
Favorite toy? Thomas
Favorite food? Ice Cream (while eating an ice cream cone)
Favorite color? Green
Favorite song? ABCs, Itsy Bitsy Spider, Wheels on the Bus (had to sing them all)
What do you want to be when you grow up? Bigger like Moma and Daddy 
Favorite thing to do? work 
Favorite animal? a horse because I want to be a cowboy with a horse
Who's you best friend? Maddox
What's your teacher's name? he named his friends at school (but, Ms. Deanna, Ms. Ann, Ms. Crystal)
What do you want for dinner tonight? Grill Cheese 
Favorite drink? tea
Where you want to go? to my house
What's you favorite TV show? Mickey Mouse 
Favorite holiday? a choo-choo train
Favorite book? Hungry Caterpillar 
Favorite fruit? apple 
Favorite thing to do outside? light, dark 
What's funny? popcorn
What's your Halloween costume? A conductor because conductors ride trains 
I already love this book but, I know that years from now I will just absolutely cherish this book. I am glad I did not let that pin I pinned way back get out of my periphery. I love traditions.
What were your birthday traditions growing up? What are the traditions you do with your kids? As always, we want to know.