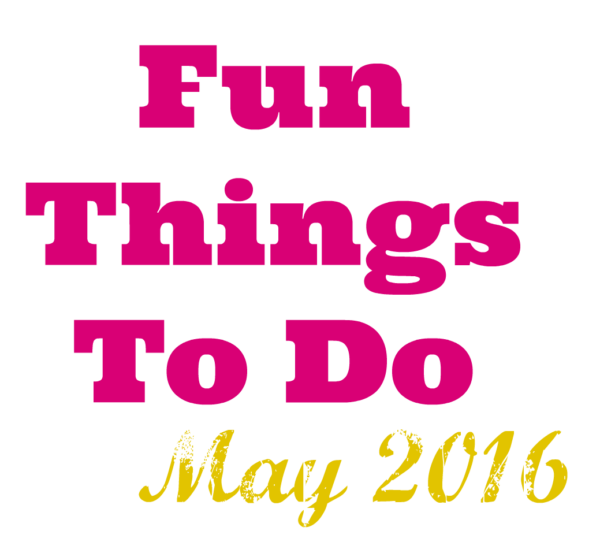 It's that time again! Let's dig into all the fun things we're doing this May 2016!
Mayer Hawthorne has put out another album… and it is pretty great. After his appearance on Live at Daryl's House, he ended up being the opening act for Hall & Oates's most recent tour. His latest album, Man About Town, is steeped in 80's yacht rock (along with his other genre homages) and is a fresh, solid listen.
I caught a show recently (which is rare these days) and was blown away by their opening act, Seratones. From Shreveport, they are killer– a veritable gumbo of styles: they are swampy and rocky and gospel-y. The lead singer can wail and her band does too. Check it!
Okay, I know you are going to be totally blown away by this- but, I am pretty much listening to Sturgill Simpson's new album, A Sailor's Guide to Earth. I know I sound like a broken record- when it comes to Sturgill- but, that is what is taking up most of my playlist time. His song writing is just so… fluid. I just identify with it. And as it turns out- the Nirvana cover is not my favorite but "Breaker's Roar" is one of my favs and this is saying something because I am generally not a fan of the slow songs.
Since last we chatted, I've read a couple duds, but also several really good books- two of which garnered five-star reviews on Goodreads! The first was a recommendation from a friend (from our last FTTD: March 2016 post) called, Ancillary Justice by Ann Leckie. Don't be deterred by it's sci-fi label (if you are inclined to such things) it is a love story with a brilliant narrative
structure… and yes, also some sci-fi (albeit awesome). My second five-star book recommendation is Joan Didion's, Slouching Towards Bethlehem. I am sad (and a little embarrassed) that it took me this long to read a Didion book. It just always seemed so expected (Flannery O'Conner also fits this profile) and so I never did. Man was I stupid. I wish I had read both of those ladies so much sooner. My third recommendation is called, The Sound of Gravel: A Memoir, by Ruth Wariner. Did you like the show Big Love on HBO but found it to be too humorous and uplifting? Then this is the book for you. This book broke my heart, made me angry, and kept me up at night reading. I love a coming-of-age story, and this one takes place in a polygamist cult located in Mexico. Again, so haunting, but so good.
Let me break it down for you- I am not reading books these days. I am however, reading magazines. For Christmas, I got myself 3 magazine subscriptions. The 3 I got are Garden and Gun. It is published 6 times a year. If you have never heard of it or perused through one- you should check it out. It is a great, great magazine. And I also ordered up O, The Oprah Magazine. I mean, I love me some Oprah. And I love her magazine too. And the third magazine, US Weekly. Yep, pure celebrity gossip. Love it. It is just mindless and I have always had a weakness for it.
What am I not watching? No new shows, but my oldies are killing it. Forget Game of Thrones (though I am also watching Game of Thrones), some of the best television on right now is The Americans. This show is brilliant- top to bottom. The stakes keep getting higher and every component of this show is en pointe. I am also loving Penny Dreadful which (after a muddled start) has continued to improve and it is almost everything I wished Crimson Peak had been. Speaking of costume dramas, Reign is back on and still as delicious. The Deadliest Catch is also back on and also still as delicious. Well, the crab is, but I find relaxation in the well-oiled production of the show. If you need something shorter, my three top 30-minute comedies are: Archer, Veep, and Silicon Valley.
I have never been a very big fan of Chelsea Handler- at least not her last talk show. But, her 4 part series for Netflix Chelsea Does, I really enjoyed. It is worth your time to watch. She explores marriage, drugs, racism and Silicon Valley- each in its own episode. I enjoyed this 4 part series so much that I am actually looking forward to checking out her new talk show, Chelsea, that premiers today, May 11.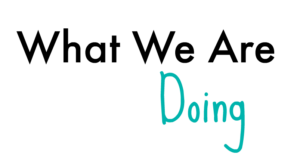 Jojo and I have started fencing. No, we're not pawning stolen goods around town (or are we?!). We are sword fighting. There is a studio in town (where they teach traditional and light-saber varieties) and after taking their introductory free first lesson, we signed up for weekly classes thereafter. When we aren't fencing, we are practicing our crab-walking and sparring with foam swords. We cut quite the fun pair at the park! En guard! As there aren't a lot of fencing studios around, look to your local college or community theater for workshops. It's a great workout for your body and brain!
Let me tell you, Precious Reader, what I have been doing- the beach! As much and as often as possible! It's just that time of year when I feel the need to soak up as much free Vitamin D as possible. It just makes me feel so good. It's not too hot yet and miserable to be outside. The weather has been gorgeous and we have been getting outside as much as possible. Bub has been working lots so it has been Baby Bub and myself with friends mostly but Bub has managed to get in on some sun/son action too.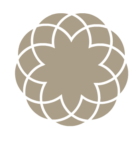 Are you feeling it? Is one of our favorites one of your favorites? Is there something we're missing? Let us know! As always, all recommendations (if available) are offered through the safety of our Amazon Store.