It's almost October! It's almost October! It's almost October! I am so excited. I just love October. I am more than ready to pull out my Halloween decorations and get that party started! I am always looking for crafty ways to decorate for all holidays and Halloween is no exception.
I found this pin on Pinterest, of course. It was just so cute, I could not get it off my mind. So, I had to make one! Here's the whole premise- a grapevine wreath with plastic bugs hot glued to it and all of it spray painted black. I mean, easy. I also decided to add a big orange bow, but we will get to that.
First, I laid out the wreath and critters on plastic.
And then I just went to town with the black spray paint!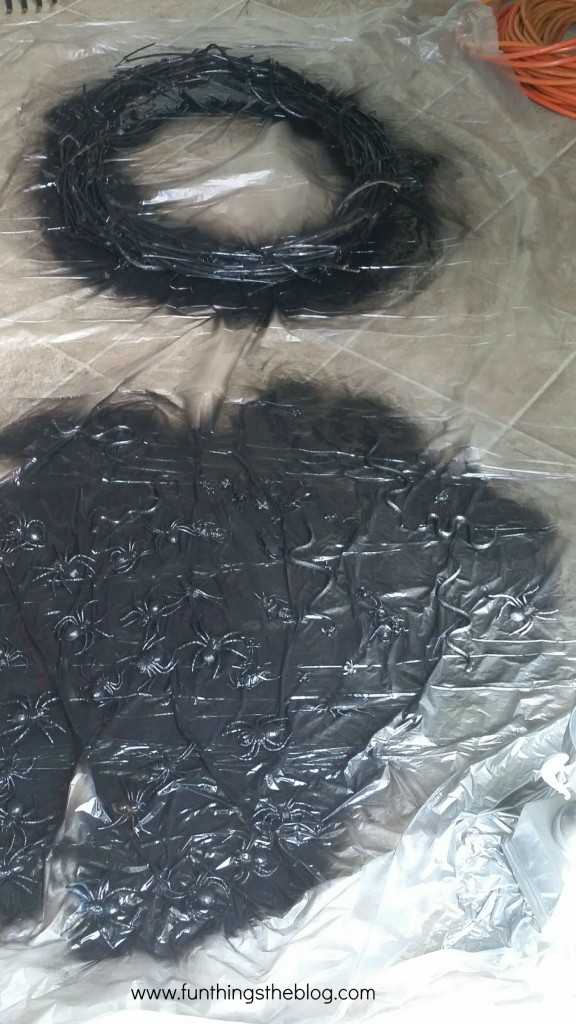 Now, I have to add this caveat, the plastic critters did not really take to the black spray paint in that they remained sticky.
The next step was to hot glue the bugs to the wreath.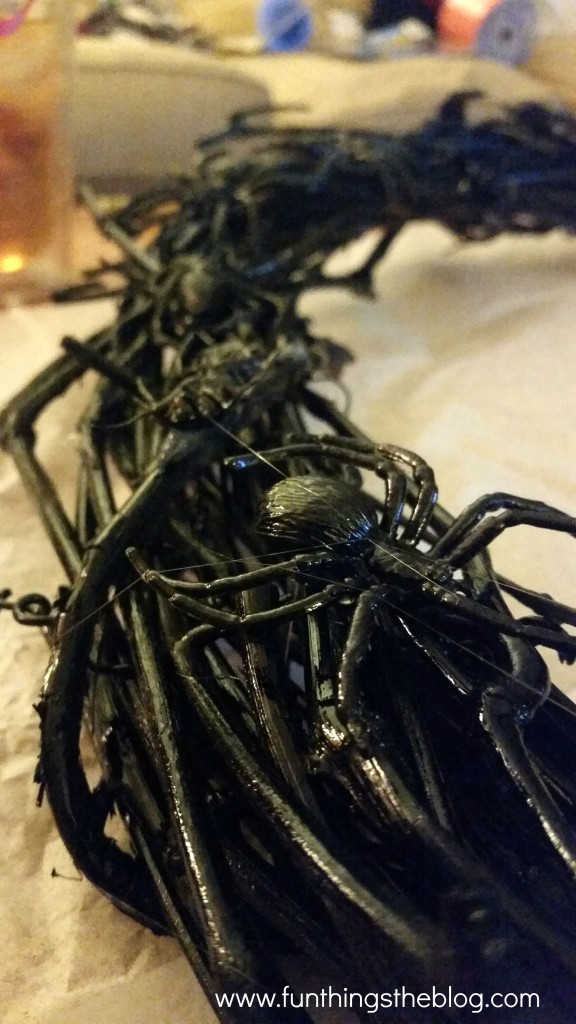 I mean, at this point I was so excited because it was so cute! Then I added an orange bow and hung it on my front door and knew it was simply perfect!
Tell the truth, it's precious!
What have you got on your mind for your Halloween decorations?