This past Friday, Josh and I celebrated our one-year L.A.nniversary. We have lived in Southern California for a full year. The flexibility of my perception of time makes this occasion both surprising and kind of trippy. One year. This year has seen a lot. You know how there are just some years that just kind of come and go. No big life events– same place, same job, same place in the universe. Just a year. This past year, for Josh and me, has not been one of those years.
If you've followed our story so far, this time last year, Josh and I moved from Chicago to Burbank. Moving is always stressful and traumatic… but doubly so when it is cross-country. Additionally, we had some circumstances regarding the logistics of our move turn out to be less than ideal. But, we did it. We survived our first year in Southern California. And although very few people celebrate the anniversary of their second or seventh year in a city, we felt that surviving our first year in a new, big city merited a special acknowledgment. To celebrate, Josh took me to a really lovely restaurant in downtown L.A. called Perch. It is a super-yummy, open-air bistro that sits atop a historic building surrounded by amazing city views. It felt apropos. The weather was splendid and I couldn't have asked for a more special evening.
For the past month, or so, either Josh or I will turn to each other and say something to the effect of, "Remember this time last year? Uggh. I'm so glad we are where we are." It is so awesome to not be packing/moving/unpacking. It is glorious to have a place of our own containing our stuff. I keep going back to my first year in Chicago, which was the last time I relocated across the country. It feels like an accurate barometer on adapting to big city livin'. We are still obviously quite new to the city, but it feels like we've leveled up, somehow. We are using our GPS less frequently while traversing the city and can tell you unequivocally which is the best Thai food delivery place in our corner of the woods. We are one year more familiar with this area. And that, to me, is pretty cool.
We spent our 366th day in Southern California at the beach. Which also seemed apropos. We took our tricked-out beach kit (more on that this Thursday!) to Point Dume on the coast of Malibu. You may recognize it from the original Planet of the Apes movie (minus the Statue of liberty head) or, as Josh said, "from Spaceballs." The "June gloom" haze had burned away by noon, and you couldn't have asked for a more perfect day.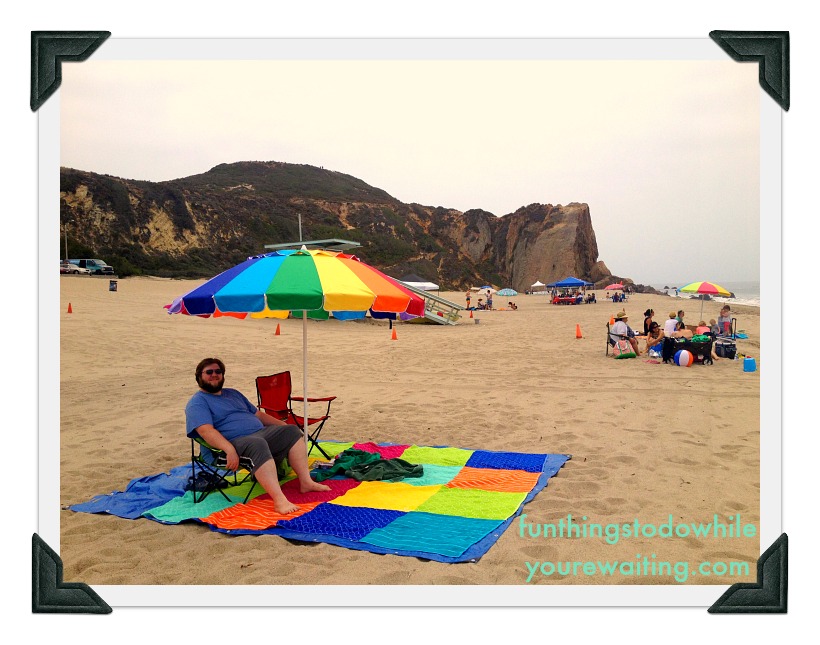 Consider us pretty ensconced. We will definitely be here for another year. And although there are friends and places we miss sorely from all the places we've lived in the past, I am so grateful for this chapter of my life.
What do you think? Have you ever majorly relocated? How long do you think it takes before you really get a feel for a place? Do you celebrate silly anniversaries? As always, let us know!