I have been on a diet or about to start a diet most of my life. Some diets have been very successful and others not so much. I have an unstoppable sweet tooth that tends to be the death of most of my diets. Some people prefer salty, I prefer sweet.
So, when I am dieting I am always looking for a dessert that won't ruin my diet but that will satisfy my sweet tooth. It is really a tricky situation. When I find a dessert that is both diet and delicious, I have to commit it to memory. And I have found one. This pie would be best for those who are counting calories. No, it is not chocolate cake with chocolate icing nor is it ooey-gooey bars but, as far as skinny desserts go, this one is a home-run. And it's super easy to make- to boot!
Here's what you need: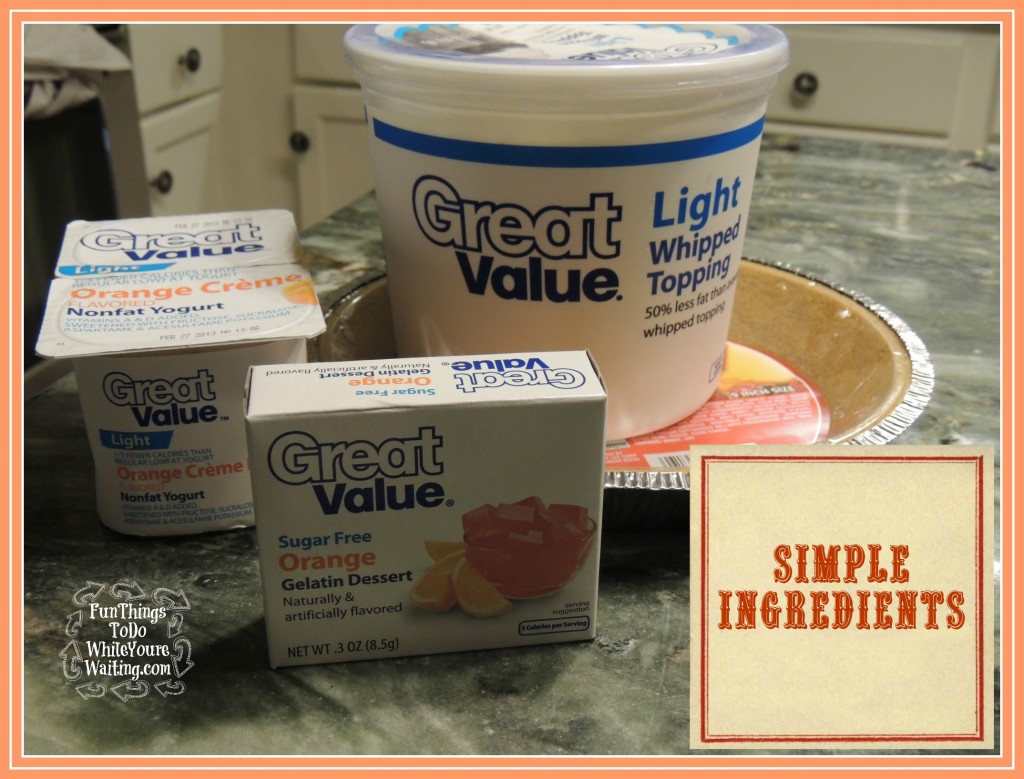 Sugar Free Jell-O of your choice flavor
2 (8oz) packages of Light Yogurt of the corresponding flavor
1/4 cup water
8oz Cool Whip
pie crust
This week I made an orange flavored one. I have made a key lime flavored one and a cherry flavored one. However, this week I was going for the orange Julius flavor. The first step is to bring your 1/4 cup of water to a boil on the stove-top and dissolve the jell-o in it. Add the yogurt and stir until combined.
Then add the cool whip-
And finally, pour mixture into the pie crust.
And there you have it. It's just light and fluffy and awesome!